URGENT! Keep 260 acres for Mustangs
$6,065
of $6,050 goal
Raised by
218
people in 30 months
Help the Rescued Wild Horses Stay on the 260 Acre Eco-Pasture!
Please Help The WY14™ Herd--
rescued back from the slaughterhouse yard
. They are healing from the roundup and loss of their families to slaughter. Their family members were slaughtered for human consumption abroad--as a delicacy. Please help them with a
tax-deductible donation
for this preservation project.
PRO-SLAUGHTER, PRO-EXPERIMENT Activists have been STALKING them and spreading a Campaign of LIES all year to hurt monthly fundraising for the herd itself. The Wild Herd deserves to stay where they are--especially after losing the majority of their herd to SLAUGHTER.
Right now we are renting the pasture. Their monthly group pasture board is due November 1st and it's $2,500. GFM/FG takes about 10% so they are raising $2,750. Now it's November 23rd and board is late so a 10% late fee ($250 plus GFM/FG fees = $275) will be assessed on top.  Total for November including late fee is $3,025.
Please make a tax-deductible donation for the WY14™'s November and December board or they will be forced to leave the 260 acres and live in a small place until we can get the land for the Eco-Sanctuary.
Here is a breakdown of costs:
November board $2,500. + GFM/FG = $2,750.
Late fee for November board $250 + GFM/FG = $275.
December board due December 1st $2,500 + GFM/FG = $2,750.
Late fee for December board $250 + GFM/FG = $275.
Total is $6,050.
We are volunteers. No salaries like other organizations. All the money raised here goes to pay for the rescued wild horses to live on the 260 acres--part of the WY14™ Project. Your donations make a difference!
You can help America's wild horses who were rounded up and ripped from their herd who was slaughtered. Please help them today with your tax-deductible donation that will make a difference in their lives.
The WY14™ Herd thanks you so much for helping them stay together and in a natural setting.
They are so grateful for your help. 
Thank you and Bless you.
With kindness,
Anne Novak
Volunteer Executive Director
American Wild Horse Institute
P.O. Box 5661
Berkeley, CA. 94705
www.AmericanWildHorseInstitute.org
Wildlife Ecologist Craig Downer visits the WY14™ Wild Horses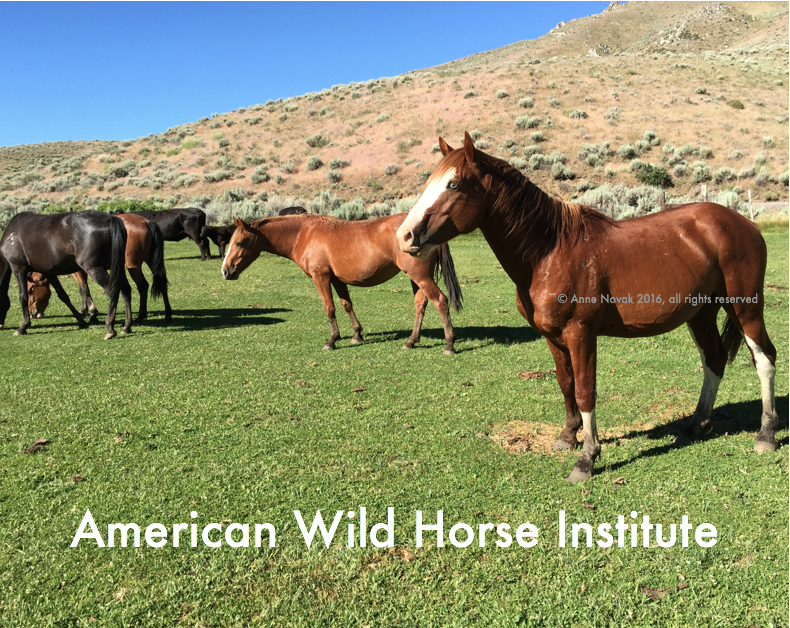 + Read More