The Voice of Goodwill, Inc.
$5,375
of $20,000 goal
Raised by
114
people in 37 months
The Voice of Goodwill Campaign
The oldest African American Gospel Program in America needs your help to continue it's television ministry.    
About The Voice of Goodwill:
The Voice of Goodwill is the longest running African American Gospel program airing in America today. Founded by the late Rev. Nathan Wheeler and the late Dr. Laurence C. Jones. The Voice of Goodwill has touched thousands spreading the word of our Lord through singing, preaching and praying to those who may be unable to attend church due to illness, incarceration or other situations. The Voice of Goodwill executive producer Bro. Ray MaGee joined this ministry at age 6 and accepted the duty of continuing the ministry after the deaths of the founders.  Although the ministry has been televised 60 years, it is the desire of Bro. Ray MaGee to expand the audience to a national level; however, until such time as that vision is possible, the focus now is to continue to telecast the ministry locally. The Voice of Goodwill is asking for your help, be it $1, $5, $25, $50, $100 or whatever the amount of support in helping to keep this "historic" ministry televised and to help to make the vision a reality.
+ Read More
Update 2
36 months ago
Share
Words are so in adequate to describe the impact the following has upon me. I was awaken by a tone signal bearing the following incoming message to my phone..."Bro Ray Magee. Monday I put in the mail a donation to the voice of goodwill. I didn't sign my name or a return address because who I am and where I live is not important. I would like to have given more but my finances are minimal. I will try to do as much as I can each month because what I want to tell you I know only God could have done it through you. My father is very sick and has been in the hospital five months. For many years he has faithfully watched the voice of goodwill every Sunday morning. The past three weeks my father has been in a coma and unresponsive to anything at all. We talk to him everyday, we sing, we pray and we do so much in hope that he will give a little sign of response but we haven't been successful. It is so amazing. Last Sunday on the voice of goodwill he heard you singing Amazing Grace. He opened his eyes and began singing the song with you. His words were not very strong or very clear but he was singing and slightly moving his hands as he was singing with you. We are thankful for the privilege to communicate with him almost an hour before he drifted back into his coma. You ministered to my father on the voice of goodwill last Sunday Bro Ray. I thank God and I thank you. I pray for your ministry to remain for many years to come. It is a true blessing to many. "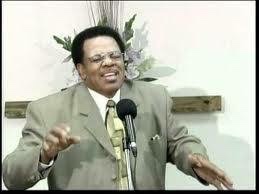 + Read More
Update 1
37 months ago
Share
Dear friends...while I am very much appreciative that you tap the "like" tab ; please understand, to "like" The Voice of Goodwill will not help to keep it televised. If you will, please donate to the campaign as time is of the essence! Your donation of $20 or more will execute a major role in helping to televise the ministry. The Voice of Goodwill showcases the best of Southern and Urban gospel music by national and local artists. With your help we can go forth... Thank you.
+ Read More
Read a Previous Update