Twin Tinney boys preemie struggles
$2,315
of $7,000 goal
Raised by
26
people in 36 months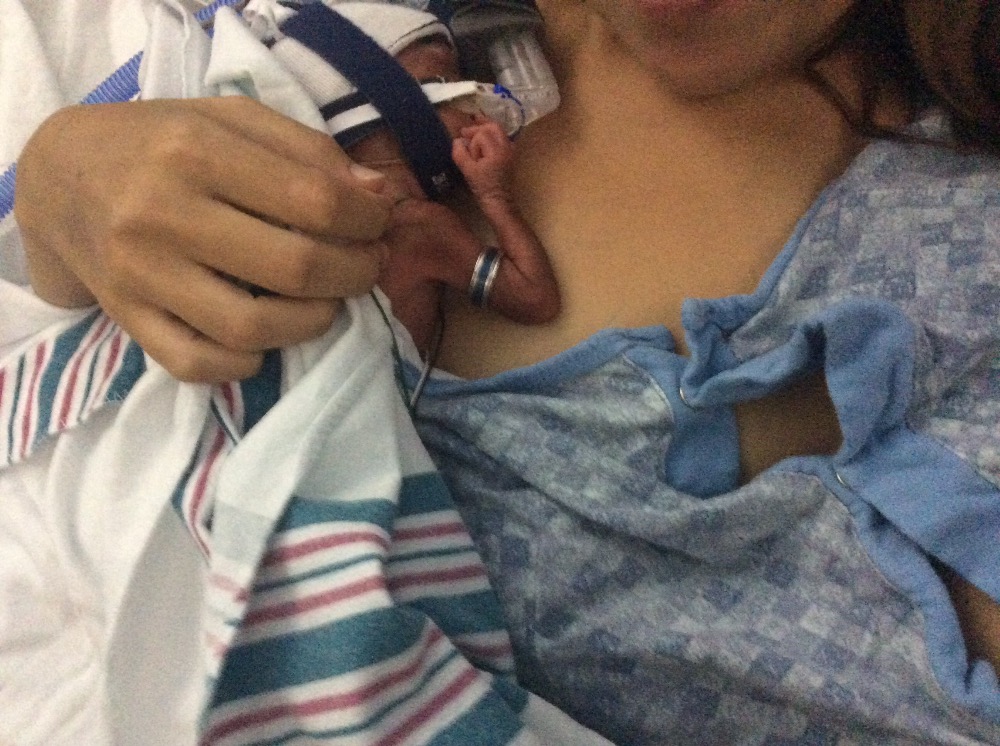 Hello my name is Heather Tinney. I live in richlands NC. I am a full time mom of 7 kids ages 14, 13,12, 3 year old, 10 month old, and now identical twins!  I am also a full time college student studying Sociology. My fiance Michael Buggs is a  full time commercial cleaner part time self employed doing odd jobs like landscaping, pressure washing and mobil car detailing. I just delivered identical twin boys at 26 weeks of gestation. They were  three and 1/2 months early. I had alot of problems during my pregnancy. I was complaining of alot  of pain to my doctors. They gave me an ultrasound and found out I had polyhydramnios. Which is alot of extra amniotic fluid in my stomach. Right away the doctor said I needed surgury today the babies would not make it through the weekend. They airlifted me to Batimore Maryland; to a great hospital. (John Hopkins hospital)I was diagnosed with severe TTTS. Which is twin on twin transfusion syndrome. They operated on me and took out 6 liters of extra fluid inside of my stomach!
The doctor said it was extremely rare to have that much extra fluid.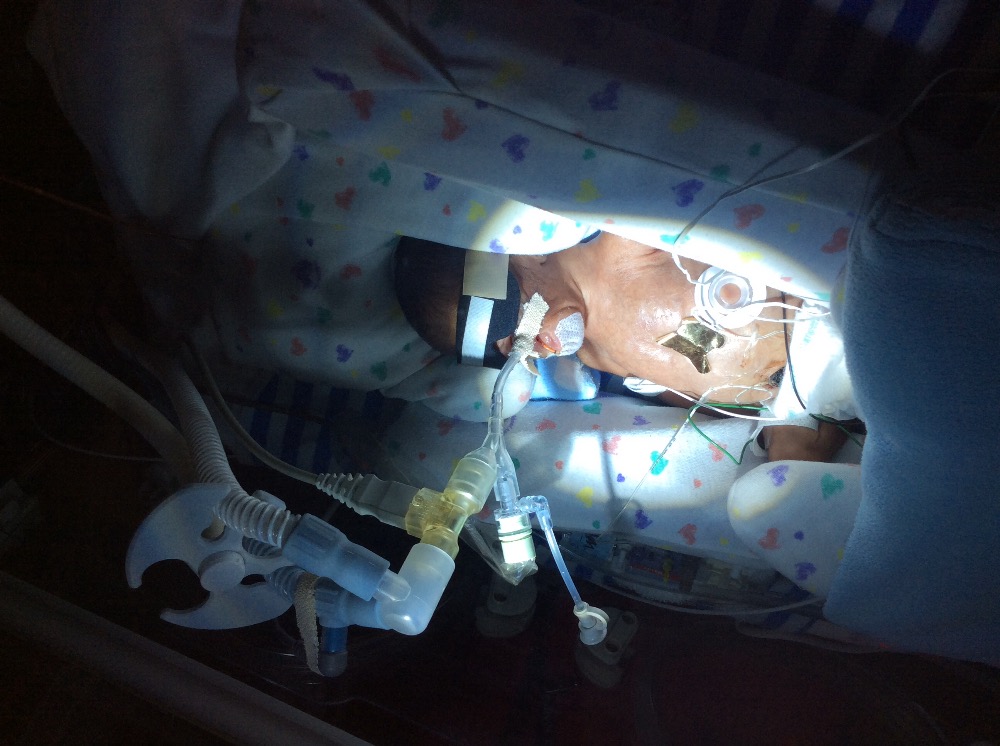 They did a fetoscpic laser surgury to improve imbalance of blood volume. I stayed at the hospital for a week and they also put a pessary inside me because my cervix was shortening. On July 7 my water broke and I went to the hospital. They tried to prolong babies coming but instead they came the next day July 8. I delivered one vaginal and one by c section. They were born at 2 pounds 3.8 ounces baby Chavian (Champion of adversity victorious angel) and baby Grmiane (Great mighty angel) was born at 2 pounds 2.9 ounces.  Right now they are still going thru problems. They have both had a blood transfusion.  Baby Chavian is on a special machine to help his lungs and to help him breathe.  It is called a high frequency oscillatory ventilator. The doctors fix their oxygen levels everyday, reposition them and suction fluid out of them. They are still having alot of problems with their lungs. Today they got their neuro tests done. Both babies have bleeding on their brain. Baby Grimiane has bleeding on both sides, and his blood count was down today. Every day is a struggle to keep them well. I have to travel one hour and 20 minutes from my house to the hospital.  I have to go back and forth as much as possible to deliver my breast milk and check on babies. I havent been able to work because of this pregnancy and now the twins going thru hard times. My fiance works full time and its just enough most months to compliment the essentials in our month to month reality.  Due to all the  emergency moments as of late we have been behind on bills creating an avalanche of financial issues.
We are asking for funds to help move because we currently are in a 3 bedroom 1 bath with 7 people excluding our 2 mighty fighting angels. We are looking to move into a 4 bedroom house but can never seem to save enough to do so. We all as of now share a room and would like to move into a bigger house by the time the twins are released from the hospital. We are also  using funds for lodge and traveling to/from wilmington for the remaining 13 wks traveling at least 2 or 3 times a week to deliver breast milk and check on babies. We can bring other kids to see the twins but the lodging is 35$ a night. We would greatly appreciate any donation. If you cant donate please "share this" with one of your friends or one of your social media sites. We would also equally love any prayers given to our sweet baby boys. Healing is in the power of prayer.  This would mean the world to us if we could get some help during these trials of life.  We would like to thank you in advance for your  help and taking the time to read our story.  Blessings to you all.
+ Read More
Be the first to leave a comment on this campaign.