Help Thomas Fahey Heal the World.
$4,110
of $5,000 goal
Raised by
60
people in 49 months
My name is Thomas Fahey and I am both a student and instructor in the Nam Hoa Temple internal arts,
http://namhoa-internal-arts.com/
. My teacher, Master Jim Scott-Behrends, will be traveling to Vietnam and China this coming spring and has invited his students to join him! We will land in Vietnam first where we will recieve a range of cultural experiences from cooking classes, museums, tombs, and monasteries. From Vietnam we will continue to China, the home of our beloved Nanhua Temple. The practice of the Nanhua Temple develops compassion which has great potential to heal ourseves and others. While in China we are priveleged to recieve training at Wudang temple for 3 days! My purpose is to deepen my understanding and skill in the internal arts in order to more greatly impact my community.  I do not have the funds at my disposal for this and so I am asking for everyones help.   
To help garner attention and to prove my commitment to this goal I will perform a feat of endurance!

November 1st 8:00am-8:00pm I will climb the Depot Hill stairs in Capitola, CA continuously! That's right, 12 straight hours of up and down stairs! This will be well documented for everyone to enjoy!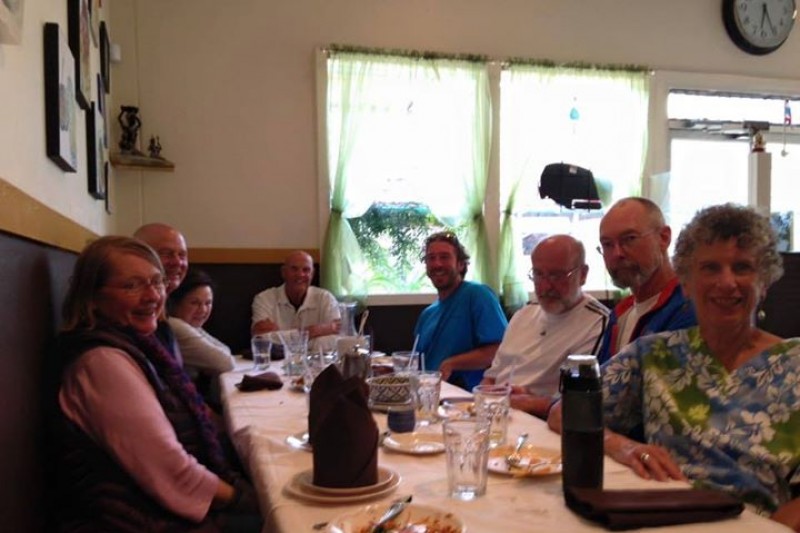 Master Jim at the center, myself in blue. This was a dinner following an all day training in Monterey, CA.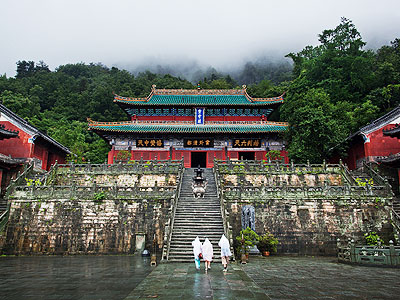 Wudang Temple



+ Read More