Karlia's Hope - A Fight 4 Life
£95
of £50,000 goal
Raised by
11
people in 55 months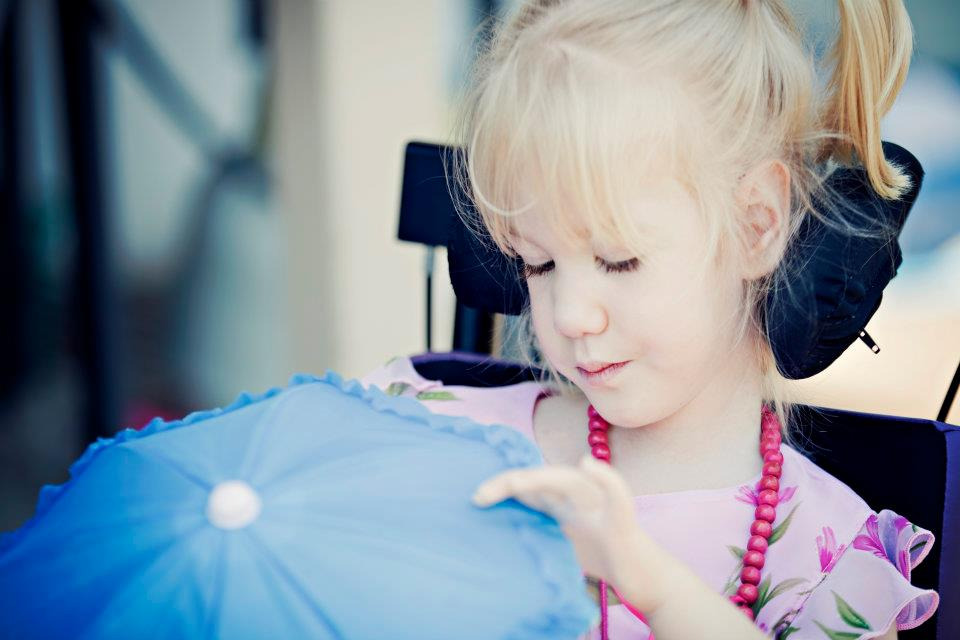 Little Karlia Craig is 6 years old and lives in Mackay, Australia with devoted Mum Coraley, older sister Rachael and michievious dog Chili.
When Karlia was just 2 her family got the devastating news that Karlia has an incurable life threatening muscle weakening and wasting disease called Minicore Myopathy. Drs told Mum Coraley to take her home, love her, that she would die. Every parents worst nightmare had come true.
Little is known about Minicore Myopathy as it is (There are currently only 2,000 documented cases in the world with it) Even less is known where they are in Australia. Mum had no choice but to start planning her baby girls funeral through medical advice.
Fast forward 2 years later, little Karlia was still here. Despite reaccurent pneumonias and lung collapses Drs just couldn't contemplate she was still fighting. Coraley by this point had faught for every single thing Karlia needed to stay alive. A g-tube so she could be fed through her stomach, casting to correct her clubbed feet, an adjustable bed and even her wheelchair so she could take her out to do the things normal kids her age did. Basic human rights were being denied this sweet girl through Drs ignorance. But if the family hadn't been put through enough little did they know the worst was yet to come.
Minicore Myopathy causes generalized weakness throughout all skeletal muscles, the heart and the lungs. Many of it's sufferers develop a rapidly progressive curvature of the spine (Scoliosis) and if it is NOT corrected with surgery, the heart and lungs start to literally become crushed by the curving spine resulting in a painful, undignified death.
In the UK and US these operations are preformed every day on people with muscle disease to give them a better quality of life and help them live longer. But in Australia this little girl is being denied the right to live. Drs have told Coraley that they "think" Karlia won't make the surgery because of her weak lungs. Yet here in the UK the operations are preformed on patients who's lungs are much weaker than hers. Mum feels they just don't have the means to support her breathing through surgery and aftercare so rather tell her they won't do it due to her condition.
Karlia is in alot of pain with her back and if she doesn't get the surgery known as "Growing Rods" she will die. It's already severe and it's already caused her hip to painfully pop out its socket under the pressure.
With the help of us at The Minicore Project (
www.theminicoreproject.co.uk
) - the only information and support resource for families with Karlia's condition - our plan is to raise enough money to get her a second opinion in the UK at Great Ormond Street Childrens Hospital.
We need to raise enough money to fly Karlia, Mum and sister Rachael to the UK First Class as she will need a seat that lays back due to pain and needing changed on the flight. She cannot tolerate sitting for too long of a period and as you can imagine it's an extremely long flight. We also need money for accomidation and equipment such a hoist, electric bed and a few other bits so Karlia can be comfortable while on her visit to get that much needed 2nd opinion.
If the Drs at GOSH determine THEY can do the surgery, the fundraising will be on going. Growing Rods require surgeries every 6 months until the child reaches their full height. That means the family will have to fly and stay in the UK every 6 months.
If Karlia gets the surgeries she desperately needs she could live well into adulthood and have a much better quality of life than she does now. The other aspects of the condition can be managed with equipment, medications and preventative measures. The biggest hurdle is getting the operations.
This is her only chance! Please help if you can.
To read more details of Karlia's Journey please visit
http://www.theminicoreproject.co.uk/karlia-s-hope.html
To order t-shirts, collection tins, banners and more to do your own fundraiser in aid of Karlia please e-mail
fiona@theminicoreproject.co.uk
+ Read More