Help our store and family survive
$13,866
of $50k goal
Raised by
48
people in 4 months
***Make sure to read update 13 to learn more about our beginnings and what we dream about***
Help The Furry Nation continue its Animal Training, Rescue, and Pet Nutrition Store
Hello there! We are Kat and Tim, dedicated animal rescuers and owners of The Furry Nation pet supply store.  After having suffered major financial losses because of big banking disceptive behaviors and losing our home to a devastating fire, we began this campaign to ask the community to help us keep our business, our beloved staff and our dream alive. Please, take a minute to read our story and support The Furry Nation. Your help is truly our only hope.
Our Story
Our pet supply store, The Furry Nation opened its doors in March 2009 in Lakewood, OH. We offered services to thousands of pet owners, helping their beloved furry friends improve their quality of life through proper nutrition, dog training, grooming and lots of deep and unconditional love. We also had the joy using The Furry Nation platform to help local rescues find homes for hundreds of pets in need by offering our grooming services for free, assisting in vet bills, sponsoring adoption events including a our own Spring Adoption Fair and giving away hundreds of gift baskets to help fundraise for these rescues.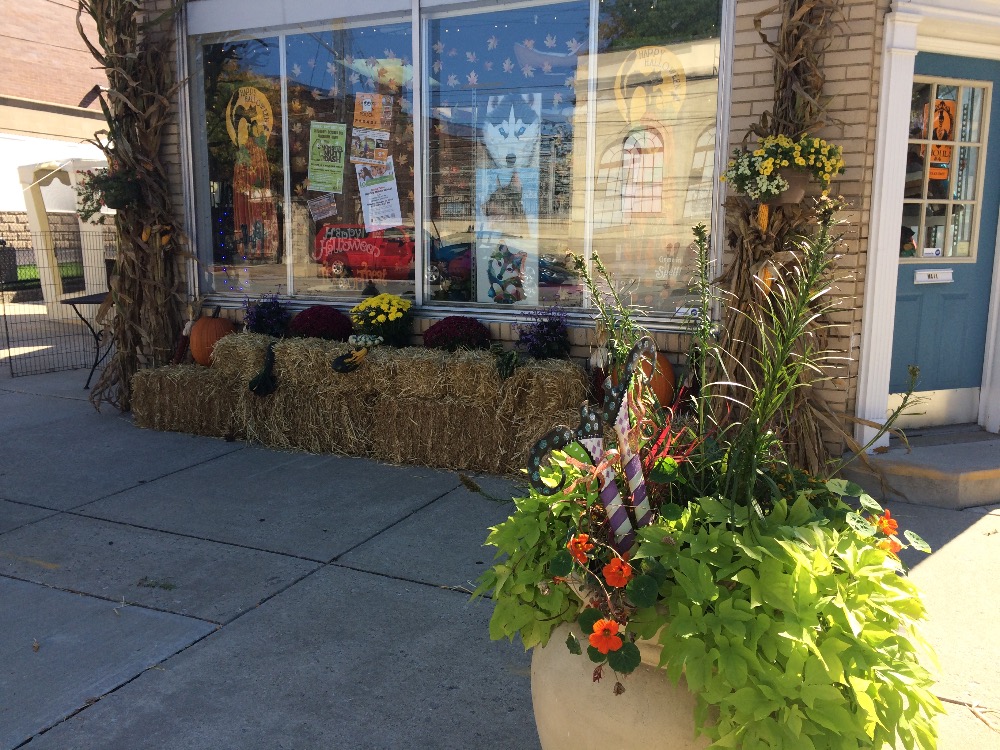 Here is a list of just some of the rescues and community groups we have donated to over the years.
Berea Animal Rescue Fund
Animal Protective League
Maggie's Mission
Lakewood Animal Shelter and CCLAS
City Dogs and Cleveland Shelter
All Dogs Heaven
Muttley Crue
Parma Animal Shelter
Siberian Husky Emergency Life Line
Adopt a Husky
Humane Society of the United States
Greyhound Adoption of Ohio
Golden Retrievers in Need
Purrfect Companions Cat Sanctuary
Erie Shore Greyhound Adoption of Ohio
Second Hand Mutts
Ferrets Unlimited
North Coast Boxer Rescue
Multiple Breed Rescue
Lighthouse Boxer Rescue
Love-a-Stray
Badges for Bullies
Sanctuary for Senior Dogs
Fido's Companon
Brecksville Bees
Lakewood Athletics
and there are many many more.
The Downfall
Our business, as with all businesses struggled to grow, which forced us to consider closing in early 2014. Yet, with the love and support of the community so strong we couldn't give up and so, we chose to fight in order to keep The Furry Nation open. We found an investor and expanded our reach and income potential by opening another store in Brecksville.  It seemed to be the ideal solution.
Unfortunately our investor's business went into bankruptcy just a month after we had opened our second store in July 2014. We'd only received a fraction of the financial support intended. We took out high interest loans and constantly ran back and forth between the stores trying to keep everything running smoothly.  As the Christmas and holiday season came to an end we thought we were digging out until devestation happened.  Our investor's bankruptcy caused his bank accounts to be frozen.  Unfortunately he banked at the same bank (Fifth Third) as The Furry Nation and they froze all of The Furry Nation accounts as well. Just four days before Christmas (and the day I went to get my employee bonuses) Fifth Third froze our accounts holding us hostage from over $30,000 in income.  After two months of fighting, we were able to finally get our money back but the damage was already done.  Our loans were in default, rents weren't paid and creditors were attacking us. We began a lawsuit against Fifth Third but that took well over a year to settle.   The debt that insued as we struggled to maintain the stores over that 17 month period would end up totaling over $80,000 in interest charges, loan defaults, lawyer fees and more.  We even had to move our Lakewood store because the investor owned our building and the receivership of his assets kicked us out because we were behind on rent which they had caused.
Still we fought and helped every customer who walked into our store.  We maintain positivity in our store even though I had to stop giving free charity baskets, and services to rescues.  I even had to stop my Spring Adoption Fair, which I loved so much and helped adopt out over a dozen pets each year.  We struggled but were also honored to be able to struggle and fight.  We felt strength knowing we could do this.  At home we continued to restore our beautiful Victorian I had bought in 2010 in the up and coming Detroit Shoreway area.  Tim and I (ok mostly Tim) worked long hours repairing the old beautiful Victorian house.  We had redone the roof.  Replaced every window.  Replaced the entire Hvac system.  Restored the antique stone floor garage and started to strip and repaint the exterior.  In October 2015 we came home late Sunday night from the store to fire trucks blocking the whole street. Our home had an electrical short and burned horribly.  All floors from the basement to the attic were burnt and the home had to be condemned.  Both my family's and Tim's family heirlooms were in this home.  All of our possessions were gone.  We lost everything.
Looking back at that date, I can now see it was a miracle that none of us or our dogs were in the house when the fire broke out.  Our bedroom was probably inescapable.
A Pet Store That Needs Your Support
Today with all that has happened we still believe in our dream and our customers.  You mean so much to us and the store, and our employees and Cleveland are our home and we hope you can help us overcome our struggles.  Our family is still living in limbo.  Once we settled with the insurance, the mortgage company and sold our home (I couldn't return to it) we are now just living in our motorhome until we can get the store profitable again and buy a home so our dogs can play in a yard again. We love our staff as family and don't want to lose them. It is our wish that we can be here for you, day after day.  We want to provide adoption events again.  We want to help great companies build their amazing products.  We want to support our community again.  We just need a little support first.
How You Can Help
There are many ways you can show your support:
Make a pledge today and help us reach our funding goals:
Offer your support at a reward level by purchasing any of the items/services listed on this page. (The earrings and necklaces take about 3-5 weeks to design and craft. Order now and receive them just in time for Valentine's Day!)
For those of you, who decide not to take a reward level, we promise to pay you back your loan at an interest of 15% on July 1, 2017.
Use your social media tools to help spread the word about this project
And remember: Every donation counts, no matter how big or small. Please share our story and help us reach more people! Together we can make it!
Make a Pledge Today and Help Save the Furry Nation - Your Donation Can Make a Difference!
If instead you don't take a reward level we want to pay you back your loan at an interest of 15% on July 1, 2017.
Earrings and necklaces take about 3-5 weeks to design and make.  They would be ready for Valentine's Day if you order now.
+ Read More
Hi Kat :) I was just wondering how the 10 % store coupon is delivered? I donated 51$ a couple weeks ago!! We're needing some new stuff and was looking to shop with the coupon
+ Read More