THE FLASH – FUND FOR OUR FUTURE
£1,160
of £6,000 goal
Raised by
63
people in 34 months
THE FLASH RADIO STATION – FUND FOR OUR FUTURE
www.theflashonair.co.uk
Please help me raise £6000.00 to secure the future of our local radio station. We are broadcasting on DAB to the Portsmouth area as part of a 9 month experiment by Ofcom. This 9 month period comes to an end on 18th May this year, and without your kind help we may also have to close.
Ofcom may well decide to extend these trial DAB broadcasts, at least until the end of 2016, however we presently do not have the spare funds available to cover the fresh costs that would come from such an extention.
If Ofcom decide not to extend this DAB experiment then the money raised will instead go towards other options, including a possible 28 day FM broadcast to the Portsmouth area.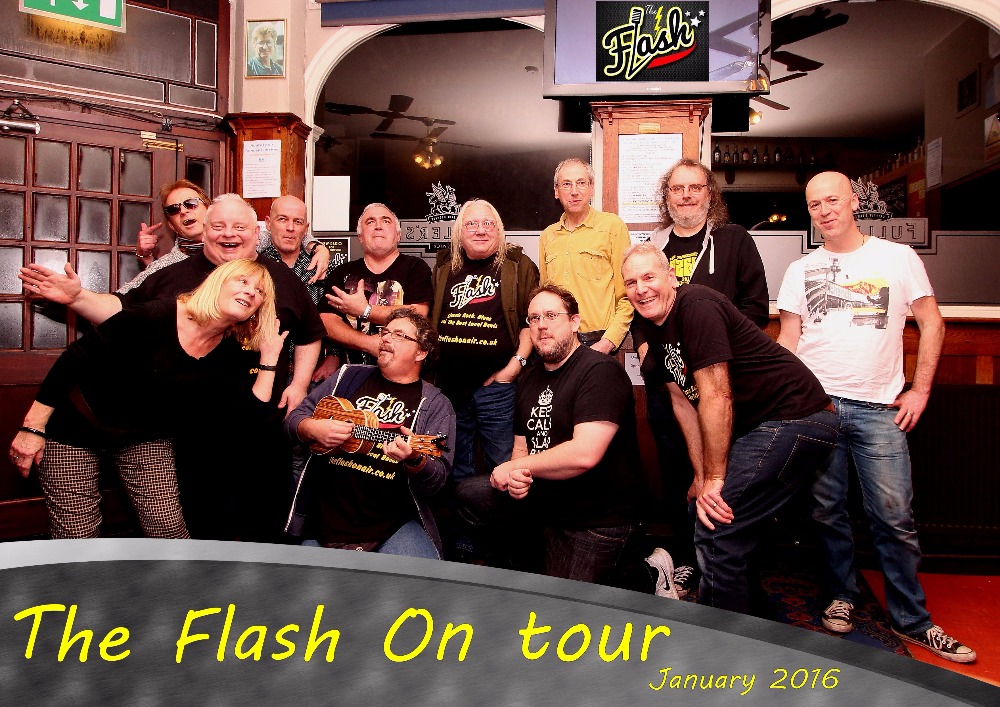 The Flash is a small not for profit community radio station run entirely by volunteers and promoting the talents of local unsigned bands, musicians, and singer/songwriters in the greater Portsmouth area by including their music within our general format of classic rock and blues.
We provide an alternative music service for those who prefer to listen to the likes of Queen, Yes, Pink Floyd or Dire Straits and remember a time when all music was provided by real musicians rather than a computer. We don't just stick to the well known singles either and often include lesser heard tracks from classic albums.
Where as other community radio stations around the country support unsigned artists by providing a specialist programme for followers of the local music scene, our approach is to reach listeners who would not usually visit a local live music venue by mixing original tracks by local musicians within our daily output. For instance you could hear a well known hit by The Eagles, followed by a catchy track written and performed by a band or artist that may well be playing in your local pub in the near future.
We also broadcast a regular Local Live Music Gig Guide so our listeners can follow the artists they hear on air. This gig guide is compiled by our volunteers and is a free service for local music venues and live acts that perform in the South Hampshire area.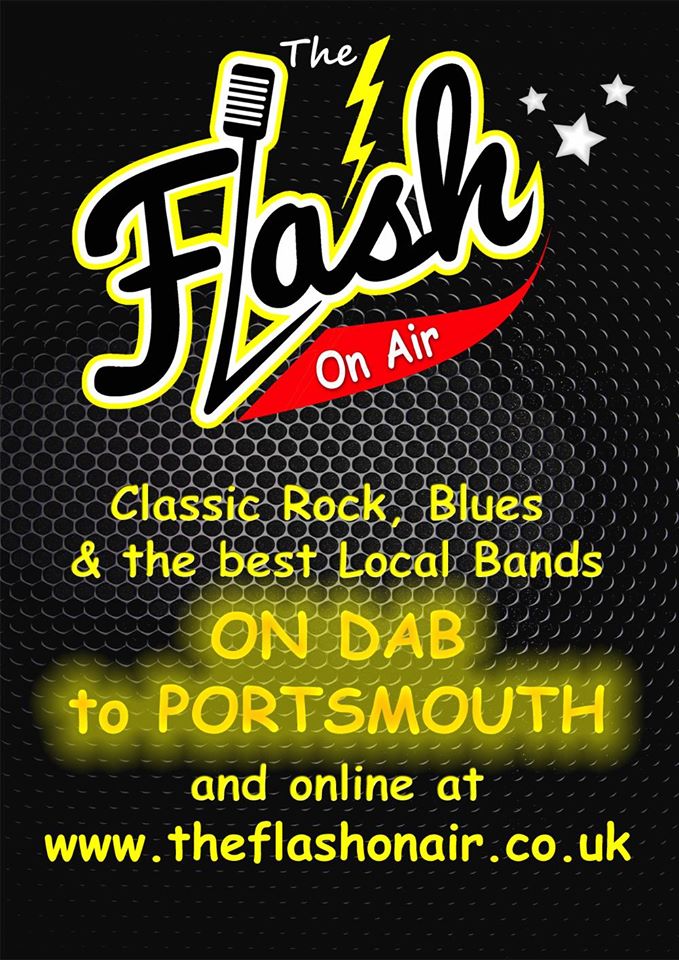 Local musicians and songwriters play an important role in preserving the identity and expression of local communities, and yet we are sadly seeing so many live music venues and community pubs closing in our area.
The Flash also invites local artists and event organisers in to the studio for on air chats and live acoustic sessions and promotes charity events within our area.
Although our format is predominantly classic rock & blues, we are also experimenting with specialist programmes during the evenings to incorporate not only blues, but punk rock, freakbeat, garage,  and we even have a regular space rock show.
At the time of writing we have  20 volunteer presenters, 7 of which are themselves local musicians, and we actively encourage local listeners to become involved, either as presenters or behind the scenes helpers. New presenters are being trained and introduced to our listeners all the time in our bid to fill all the remaining slots.
The Flash is presently broadcasting to The Portsmouth area on DAB, thanks to a 9 month experiment by Ofcom, which involves over 60 other community radio stations around the country.
We launched our DAB service in August 2015 and this was made possible through the generosity of two supporters who kindly donated the amount required to cover our start up costs. Since then we have struggled to secure the advertising required to pay our running costs, and as a result of this have come close to going off air on several occasions.
After 3 years as an internet only station, and with only the occasional (and very expensive) 7 day FM licence, this 9 month DAB experiment has given us the opportunity to establish ourselves as a local broadcaster. Our audience is growing all the time as is the interest and enthusiasm for our cause, which is to bring REAL music to the masses and spotlight the talented local musicians who can be enjoyed in live music venues throughout the Portsmouth area.
Yours sincerely Martin Kirby
+ Read More
Be the first to leave a comment on this campaign.