Help send Sugar's parents to SOCHI 2014
$5,864
of $5,000 goal
Raised by
142
people in 64 months
Hello! My name is Sugar Todd. For those of you who don't know me, I am an American Speedskater and I am thrilled to say I recently qualified for the 2014 Winter Olympic Games in Sochi, Russia!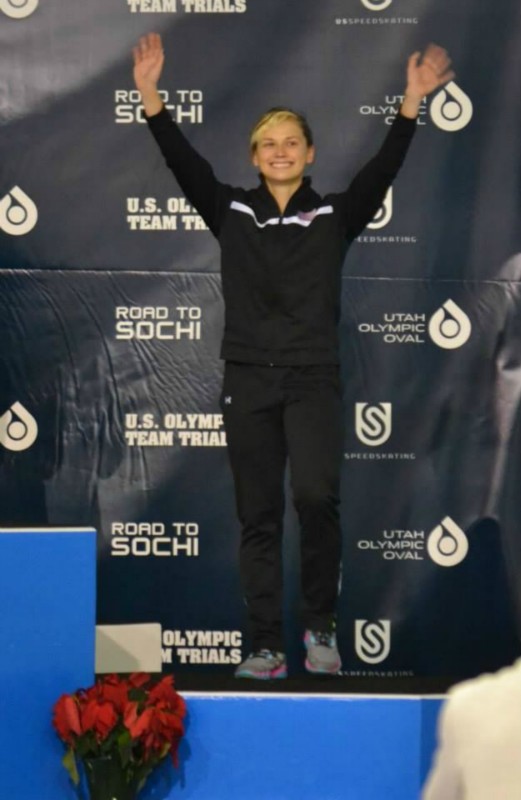 I have been speedskating for fifteen years, and for fifteen years my parents, Mike and Diana Todd, have been behind me every single step of the way. While I may have been the one putting in all the time on the ice, I would not be on my way to represent Team USA in Sochi without the support of mom and pops.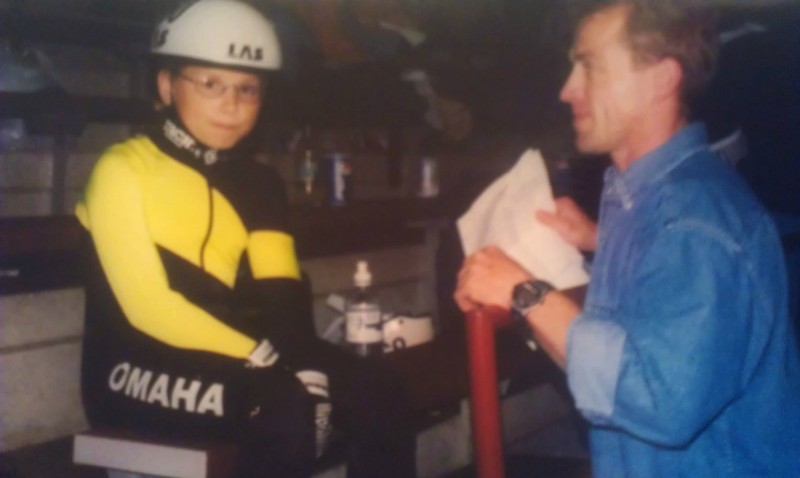 I was born in Omaha, Nebraska and got my start in the sport after seeing a flyer inviting youth to try skating with the local club. Within a year I was dreaming about one day racing on the world's greatest competitive stage. At the age of nine, I convinced my parents to move me to Milwaukee, Wisconsin so I could train at the Pettit National Ice Center, a mecca for US speedskaters.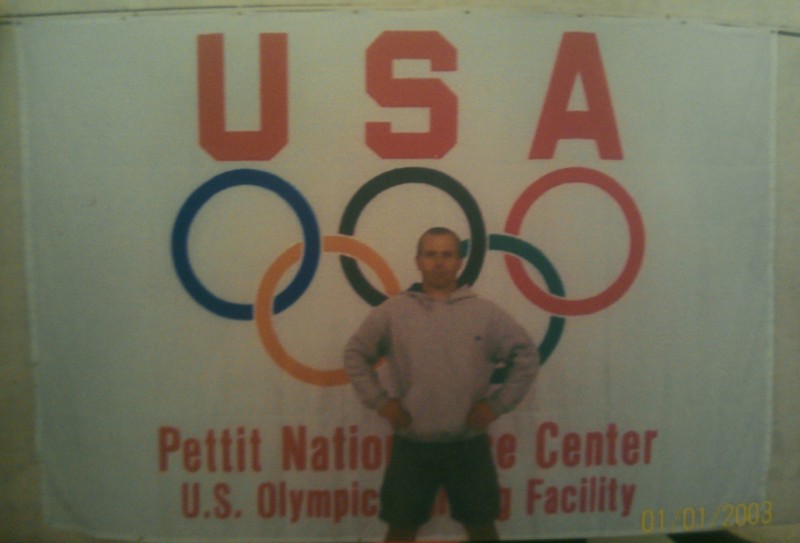 My mom made the move full-time while my dad, a (now retired) Omaha firefighter, would make the 1000-mile round trip drive every ten days to spend his six off days with me and mom. At that age, I didn't fully appreciate the sacrifices they were making so their little girl could MAYBE one day go to the Olympics. My mom was incredibly homesick and she missed her family terribly. Every bone in her body hated the cold Wisconsin weather and the cold of the ice rink. My dad spent a significant amount of time away from my mom and I over all those years so that he could continue to pay the skating bills.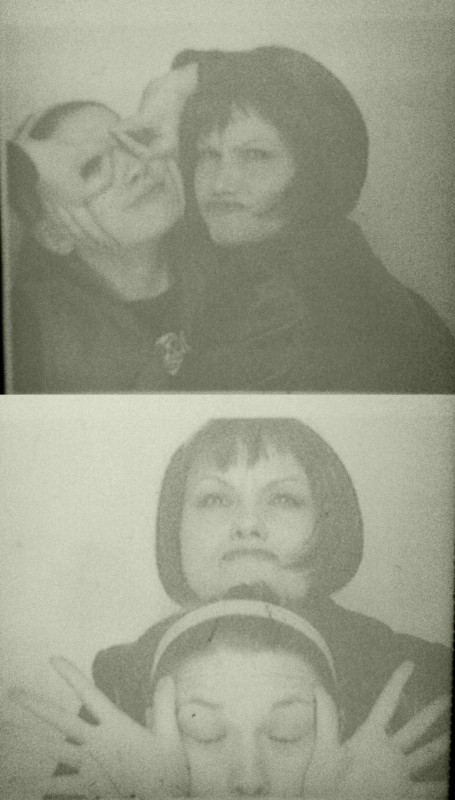 In May of 2012, I accepted my first National Team invite and mom and dad helped me move yet again, this time to the United States' new epicenter of speedskating: Salt Lake City, Utah. At this point, dad was recently retired from the Omaha Fire Department, mom had moved back to Nebraska, and they were five months in to their new, happy life as nomads living full-time in an RV.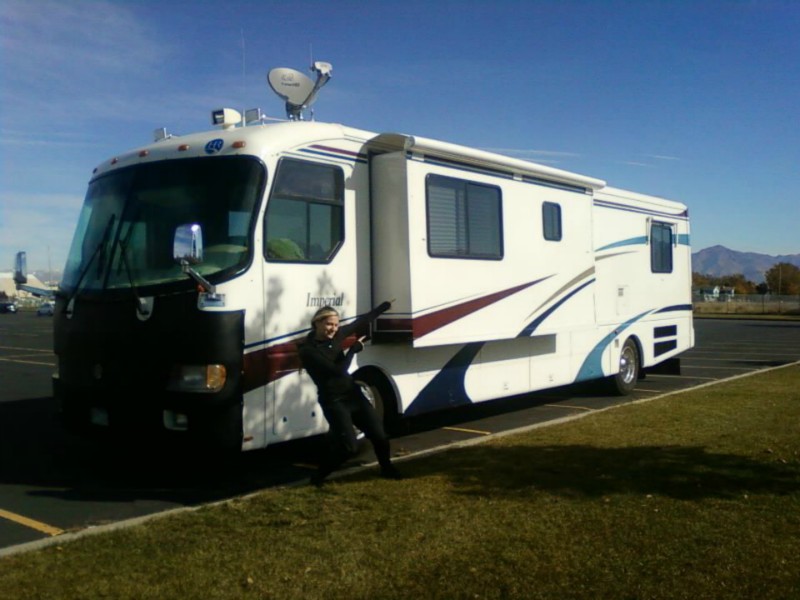 They parked their new home in nearby Heber, Utah for my first couple of months out west to keep me company and make sure I was handling the move ok. When they realized their little girl was all grown up and didn't need them in her backyard, they peaced out for warmer climates.
This past summer, my parents sold the RV and permanently settled in northeastern Texas. For my birthday they sent me my favorite present to date- a glorious family portrait: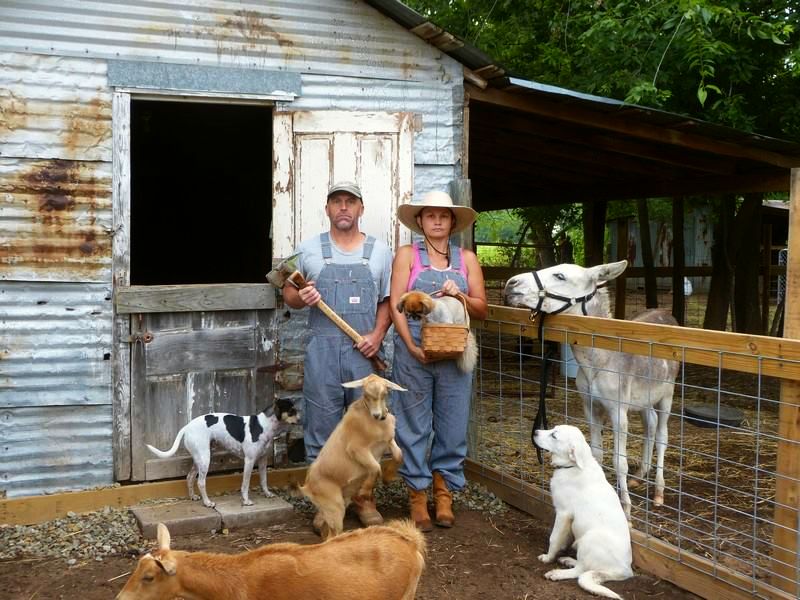 And that brings us to today. After fifteen years of sacrifices from the two most fantastic people I know, the ultimate dream has come true: their daughter is Olympic-bound.
I now ask the greatest favor I can imagine from everyone I know:
Please help ease the financial burden of their trip to Sochi, Russia.
If there is one thing I can do for my parents (other than making them so proud their faces turn into waterfalls) it is this.
The following is a break-down of the major costs of their trip:
Airfare for both: $3,000
Hotel in Sochi for 4 nights: $1,224
Russian visas: $300/ea
After paying for fifteen years worth of coaching, skating equipment, travel to races, and entry fees for competitions; I promise you that every little bit helps them.
THANK YOU SO MUCH to all of you.
WE DID IT! :)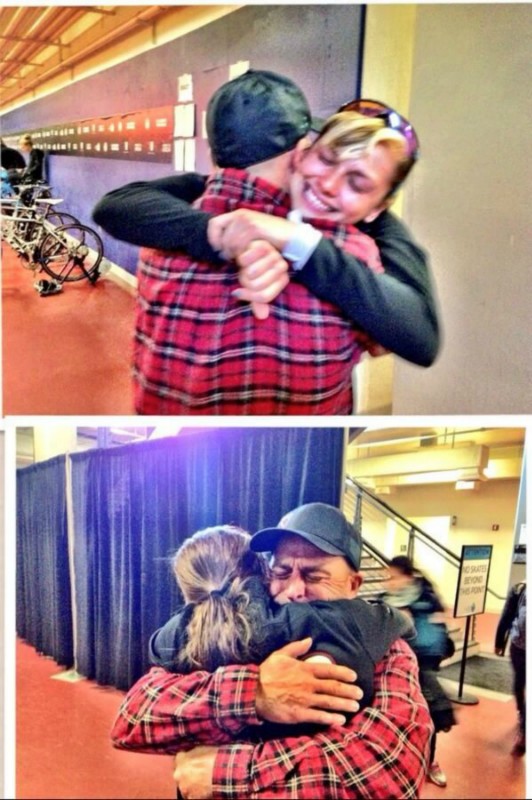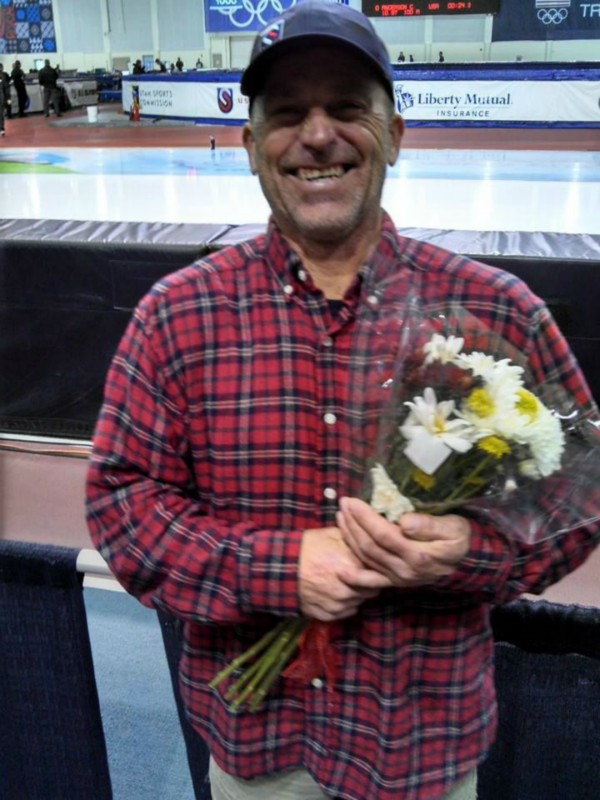 + Read More
Update 2
64 months ago
Share
Fundraising UPDATE pt. II:
Hello, everyone! As you know, I turned off the ability to donate after we more than reached our goal. It has been brought to my attention that there are some incredibly caring people out there that still wish to contribute. My parents and I are genuinely touched by this gesture and your desire to support us has not gone unnoticed. However, we have decided to keep the donation page closed.
What would mean the world to us now is that you stick with me for another four years - because I am not done making mom and pops proud and you know we're going to have to ship them off to PyeongChang 2018. ; )
My parents and I thank you all from our entire hearts, and they promise to have plenty of fun in Sochi. Seriously, THANK YOU! I am so pumped to know so many remarkable people and that they all know even more remarkable people. You guys are wild.
+ Read More
Update 1
64 months ago
Share
Fundraising UPDATE:
WOW, you are all absolutely remarkable. In less than 24 hours we met our fundraising goal and then some. I am completely floored by the generosity of friends, family, and strangers alike. I was talking to my mom on the phone and she asked, "How do we thank all these people?" I said I didn't know but that we can start by saying THANK YOU SO MUCH. How much you all care is making my mom, my dad, and myself weepy all over again. I have turned off donations now that sugar mama and pops have enough money for their trip to Sochi and even a celebratory beer or two. Thank you to each of you who donated or shared the link. It really does mean the world to us. You guys are the best.
With so much love, Sugar
+ Read More
Read a Previous Update
Congratulations on your success!! I'm so happy for you and wish I'd found out soon enough to donate. :) Anyway, best of luck and I'll be looking out for your results. :)
+ Read More
Awesome rally Sugar! You are soooooo deserving to have your parents in the oval. You would be the first I'd donate to if I was not trying to get our Sochi trip settled! I do BELIEVE this is going to happen for YOU! God bless!
+ Read More