Megan Summer ~Just Keep Blowing Bubbles~
$8,830
of $25,000 goal
Raised by
175
people in 61 months
Megan Summer
was born with a rare kidney disease called
Hydronephrosis
, literally "water inside the kidney," a condition caused by the obstruction of the flow of urine from the kidney. The disorder, which requires Megan to eat a special diet, often induces fatigue and intense pain. our efforts to curb the ill effects of Megan's illness mean that she must sometimes miss out on certain kinds of fun. In Megan's first eight months of life, she underwent an equal number of operations. Megan and her family have since grown accustomed to a schedule filled with doctor's appointments, lab tests and operations.
Megan Summer willl be having a full Nephrectomy on Wednesday February 25th. All Donations will go to her hosptial bills and post hospital care
Megan may not be able to run and play as actively as her peers, but she finds plenty of joy playing with her dolls, taking care of Blu, the family cat, drawing and occasionally getting into her mother's makeup or cracking jokes.
Megan along with her Family & Friends have participated and help raised funds for the
National Kidney Foundation of Greater New York
, our teams name is "
Team Meganade"
. Megan was able to walk with Nick Cannon her 1st year walking and she has been featured on
Fox 5 News Good Day Street Talk
to speak with her fellow
Kids With Kidney Disease
on her condition. We are excited and proud to be part of such an amazing foundation that helps to spread awareness not only for Megan but for all those who need help gaining insight on this condition and its effects.
http://www.youtube.com/watch?v=00Tdunt8e44
Megan is aware of her kidney issue and the battle she has ahead of her. Family and Friends come together to help bring awareness of her disease and its effect on a person as well as the family. We love and appreciate all of you. If you have watched our journey, you know there is a greater good at work for this family. This situation will not stop us. It will make us more determined and solidified, to continue the work we have started in bring awareness on the effects of Kidney Disease..
                
    " I have no worries....just blow bubbles".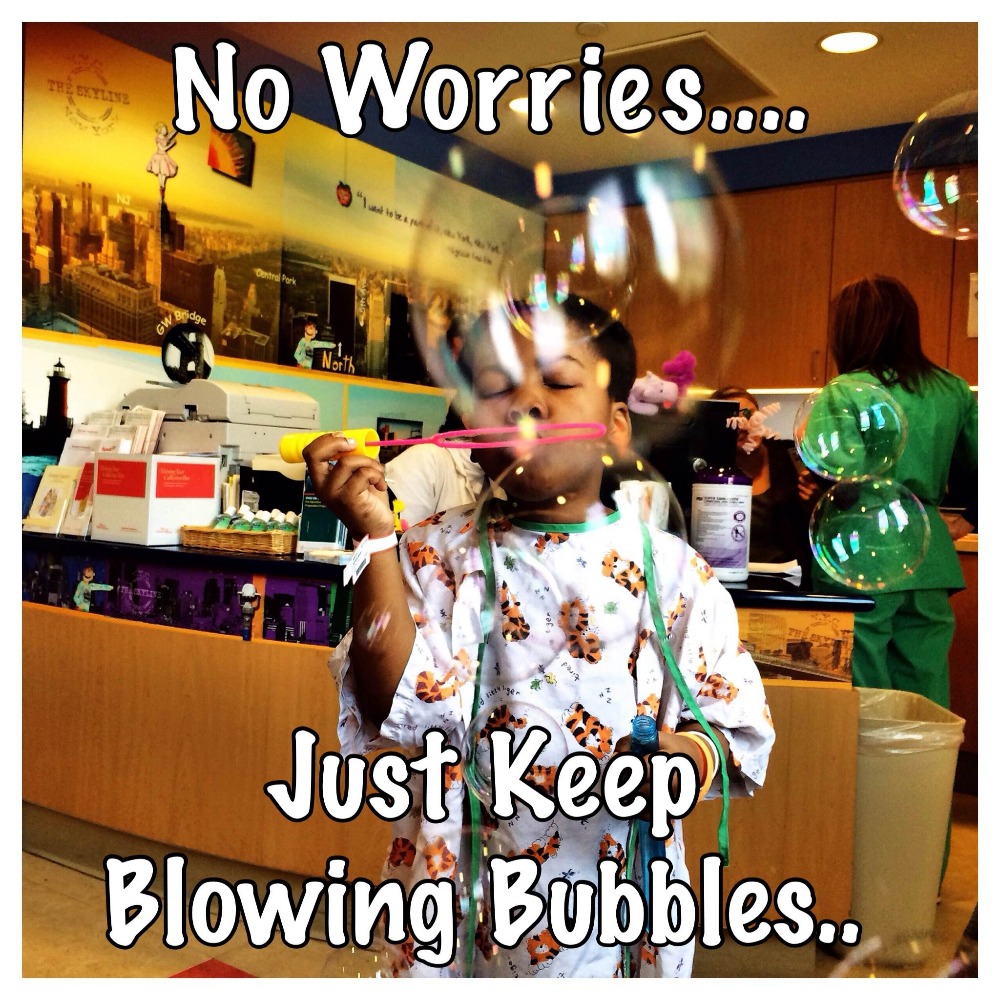 + Read More