TARDIS Tesla
$1,110
of $4,000 goal
Raised by
17
people in 50 months
Short Summary:
My name is Cameron. I am a 18 year old, homeschooled guy that paints, plays with lightning, makes electronic mechanical contraptions, writes computer programs, and builds/fixes computers.  Danny is my partner in this project he is the worlds best third hand tool!  With out him this project would not be well underway.
TARDIS Tesla is a real-life lightning stage performance involving audience participation, 8ft tesla coils, a replica TARDIS, and sonic screwdriver TV remotes. The way it works is there are two players each with a sonic screwdriver that they use to play a game of
Bulls and Cows
These sonic screwdrivers have accelerometers in them that detects movement like up, down, left, right, ect. The players move their screwdriver to input a sequence of commands assigned to each movement. Each screwdriver has a corresponding coil it controls via a computer program and arduinos. The Two Players (or companions) demonstrate their ability to use a sonic screwdriver to gain access to the TARDIS. Whenever they enter in part of the combo, their corresponding coil fires a bolt of lightning at the TARDIS. If it's correct, the bolt will be a high note and if it's incorrect will be a low note. Who ever wins gets to pick a song to play on the coils.
Here is a prototype video. Please note when finished we will be using two 8ft Tall DRSSTC's and not a little table top coil.
I also talk about TARDIS Tesla and some of my other work in the following
Why do you want to make this and why should we donate?
When I was younger I went to Bay Area Maker Faire San Mateo and got inspired to pursue learning electronics, technology, and many other skills. This is why I want to make TARDIS Tesla to inspire kids and adults alike to learn more about the world around them. Also as of right now people use Tesla Coils to make music and do performances where they basically shock a bunch of different things. I am trying to broaden the spectrum of possibility for uses for Tesla Coils. So help me inspire the world through TARDIS Tesla and get some awesome rewards in the process!
What We Need:
This project is going to cost around $4,000.
$2,400 for the Coils
$500 for the TARDIS and sonic screwdrivers
$500 for the electronics of Bulls and Cows
$600 for other necessary items
If I don't reach my entire goal, I will be exhibiting my prototype and progress at Bay Area Maker Faire.
Note: Any extra money will help a lot and goto, improvements and spare parts.
Update: May 23 2014
We have finished one coil and will be desplaying it at Bay Area Maker Faire 2015!  We have recevend over $1700 but we still need more for the other coil, the TARDIS, the game electronics, speaker system, etc.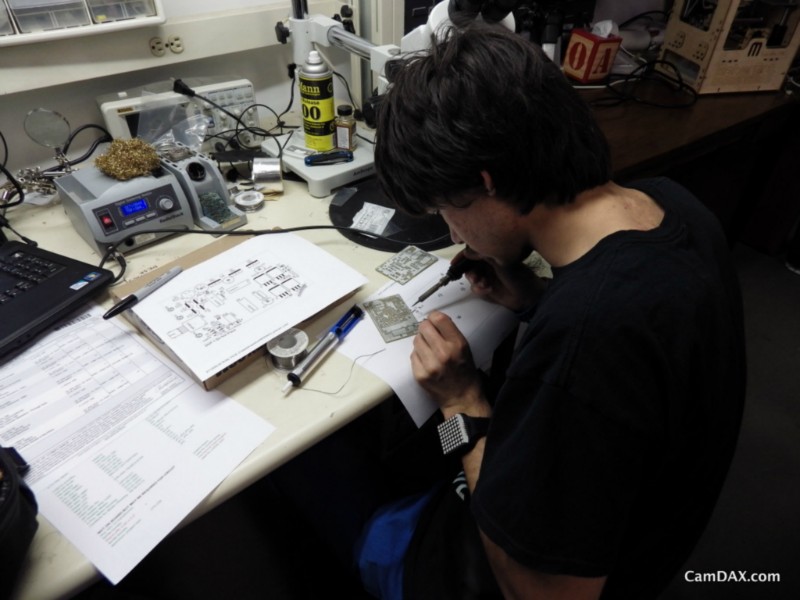 Project Views:
Over 1,010 people have visited this page, if each person donated $10 we would have over $10,000.
The difference your contribution will make:

Your contributions will help me realize my goal of exhibiting a functioning TARDIS Tesla at the Bay Area Maker Faire in May of 2015! I have the knowledge, experience, mentors, and passion to complete this project in time, but I need help funding the hardware!
I have worked on several other successful projects, including:
~250kv Spark Gap Tesla Coil (SGTC)
~250kv (1ft bolts) Audio Modulated Solid State Tesla Coil (SSTC)
Tesladuino an arduino that can withstand high voltage
CD Drive Dominos
Super Nintenduino
Audio Modulated Flyback driver
Portable Telephone System (PTS)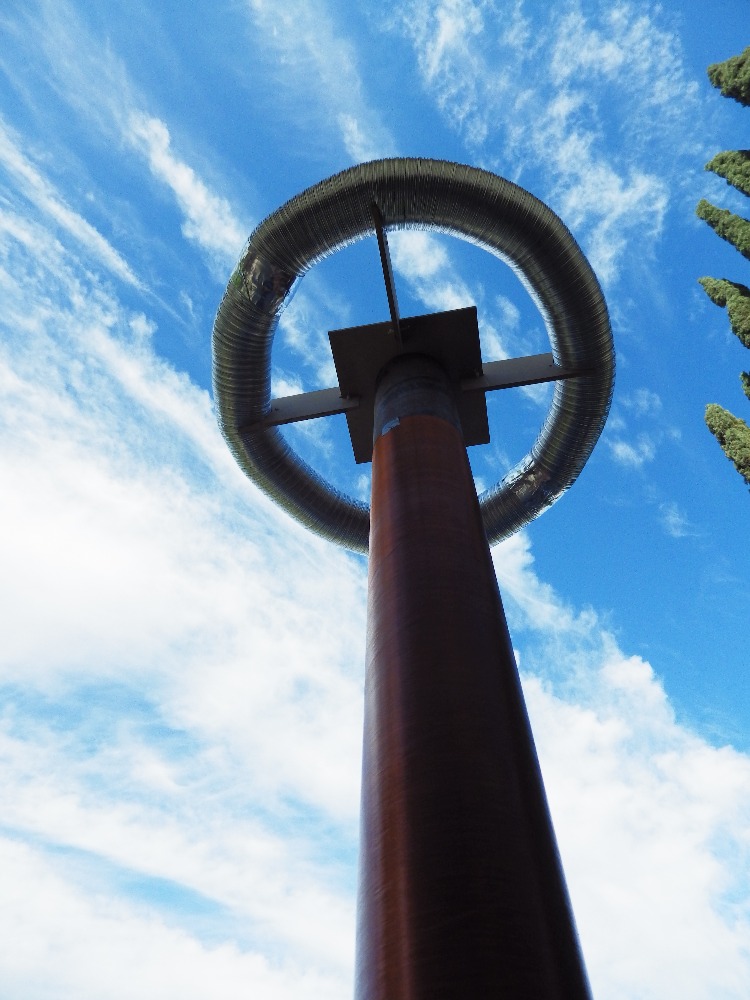 Rewards:
Rewards will be sent out once we have the corresponding graphics for them.
Exhibitions:
Maker Faire Bay Area 2014
February 17 2013-Ace Monster Toys, Oakland
February 16 2013-Lawrence Hall of Science, Berkeley
Tri Valley Explorers Halloween Celebration
Ace Monster Toys, Oakland
Oakland East Bay Mini Maker Faire 2012
2012 Celiac Camp at Camp Arroyo
San Francisco Bay Area Maker Fare 2012 (received editors Choice Award)
Exploratorium Open Make 2012
Diablo Valley Mac Users Group 2011
Up coming Exhibitions:
May 18 & 19 San Mateo Maker Faire 2014
To see more, please visit
Our Youtube Channel
or facebook page 
https://www.facebook.com/TARDIStesla
!  Don't forget to like us on facebook.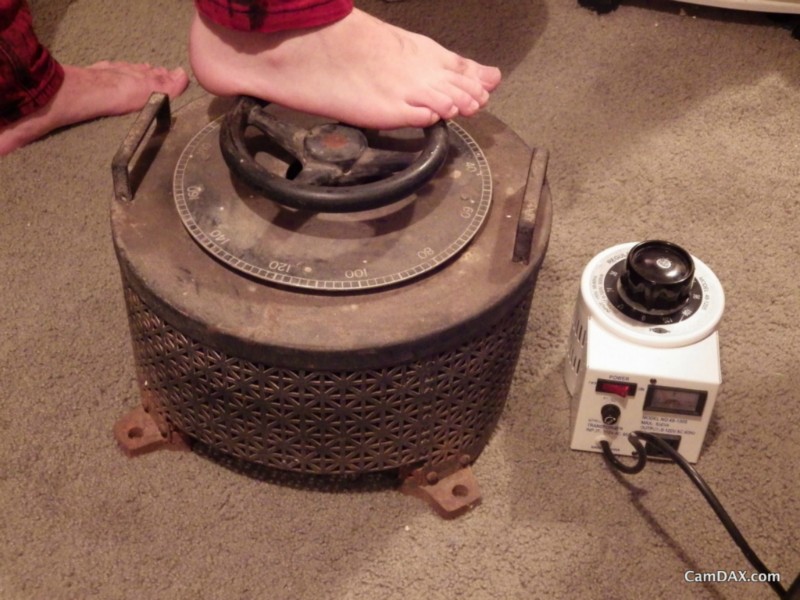 A note from Hacker Scouts:
We are proud to be helping Cam reach his Maker Faire goal. As a member of our Hacker Scouts Guild 001 in Oakland, we have the privilege of seeing him work on a variety of projects with precision, ingenuity and passion. He also mentors the younger members of the Guild with compassion and a cool ability to share knowledge. Between the Hacker Scouts mentors and his mentors at Arc Attack, he has the support to achieve his dream. We believe in him and his TARDIS Tesla, and ask you to contribute to his campaign.
Thank you, Samantha Cook
Executive Director, Hacker Scouts
Other Ways You Can Help:
If you can't contribute, you can still help! Please share my project with your family, friends, and community!
Thank you so much for your consideration and support.
For more information goto
https://www.facebook.com/TARDIStesla
Here is a video of one of our coils in action!
Here is a few videos from our coil shows.
+ Read More
Thanks David for the comment. One way you can help me is by posting a link to my project on any of you're site, blogs, groups, ECT. (eg. Facebook or Twiter)
+ Read More
now THAT is a project worthy of a Maker Fair. As another 17 year old homeschooled whovian and Maker, I strongly support your project and will do what I can for you!
+ Read More