44
4
Support #TejanaZinesters
$1,342
of $4,000 goal
Raised by
45
people in 3 months
What are we doing?
This campaign is to send Isabel Ann Castro (St. Sucia), Maribel Falcón (Cósmica) Suzy Gonzalez (Yes Ma'am), and Daisy Salinas (Muchacha Fanzine) to the Latino Art Now! 2019 Conference in Houston, Texas. They will be featured on the panel "Don't Mess with Tejanas: Texan Feminist Artists and Zine Publishing as Resistance" moderated by Claudia Zapata.
How can I help?
Please donate to offset our costs for conference registration, transportation, lodging, and food costs to attend Latino Art Now! There are no travel scholarships available for this conference, and none of the panelists are supported by a host academic institution. Please help support self-publishing Latina artists by donating today!
What is the Latino Art Now! conference?
Latino Art Now! (LAN) has evolved into the leading national forum for artists, art professionals, educators, scholars, critics, and art dealers to periodically explore the contours of Latino art, its future directions, and its relationship to contemporary American visual culture. As such, the conference seeks to advance understanding, awareness and education of the value of Latino art as integral to American art and visual culture.
Scheduled for Houston in April 2019, the new edition of the Latino Art Now! Conference with the theme of Sight Lines and Time Frames will explore Houston's and the nation's vibrant contemporary art scene from the perspective that Latino art is an evolving notion traversing multiple generations and varying historical and social contexts. More than twenty museums, galleries and cultural centers have signed to join in the Spring of Latino in Houston, Texas. We look forward to adding to the conversation with a panel that focuses on resistance through print media.
For more information go here:
https://www.iuplr.org/lan-houston
.
Why is this important?
Zine studies exist in unofficial print histories often equally as informal as the zine itself. Present-day zine scholarship historicizes the feminist-centered zine movements, prioritizing the Riot Grrrl movement of the 1990s. Texas is now a major center for zine production via publishing and programming but is largely unrecognized in any print or art historical scholarship. Each of these zinesters use publishing as a way to disseminate their critical visual cultural lens centering their efforts through critical race feminism and intersectionality. This historic panel features Tejana zinesters to begin a critical dialogue among print artists regarding their shared objectives and print practices. "Don't Mess with Tejanas: Texan Feminist Artists and Zine Publishing as Resistance" will articulate the value of women of color's contribution to zine, Texas, and American art history.
Panelists:
Isabel Ann Castro
Isabel Ann Castro (she/her) is a visual artist from San Antonio, Texas. She received a BFA in Communication Design from Texas State University. Isabel is a co-founder and art director for
St. Sucia
, a DIY, international Latina/x feminist magazine.
St. Sucia
focuses is collecting, curating and publishing contemporary Latina/x writing and art. Isabel is an organizer for San Anto Zine Fest and zine librarian. She is a 2018 National Association of Latino Arts & Cultures Leadership Institute Fellow.
Instagram
Website
St. Sucia
Maribel Falcón
Maribel Falcón is a Tejana creatrix currently based in Austin, Texas. In 2013, she received her BA from the University of Texas at Austin in Sociology and Latin American Studies. She is co-founder and collective member of Colectiva Cósmica - an art collective made of
mujeres
who teach workshops, make zines, and curate art shows of emerging artists. Her art work tends to convey political messaging and Indigenous based spirituality and has been featured in
Remezcla
and
Bitch Magazine
.
Website
Tumblr
Twitter
Instagram
Suzy Gonzalez
Suzy González is an artist, curator, zinester, educator, and community organizer living and working in San Antonio, TX. Giving attention to the origins of both food and art materials, she analyzes what it means to decolonize art and art history. She co-publishes
Yes, Ma'am
zine, co-organizes the San Anto Zine Fest, and is half of the collective, Dos Mestizx. She is currently co-curating a contemporary Xicanx art exhibit that will travel from New York to San Antonio late 2019 and early 2020. She's an alum of the NALAC Leadership Institute and is now serving as a mentor with the NYFA Immigrant Artist Mentoring Program. Suzy holds an MFA from the Rhode Island School of Design and a BFA from Texas State University. Her web presence can be found at
suzygonzalez.com
 .
YesMa'am
Instagram (Suzy Gonzalez)
Instagram (Yes Ma'am)
Facebook
Daisy Salinas
Daisy Salinas is a San Antonio-based Xicana feminist zinester, punk musician, festival curator, activist, and poet. She obtained her B.A. in English from Middle Tennessee State University and a M.A. in Multicultural Women's Studies from Texas Woman's University. Through her independent publication Muchacha Fanzine, Daisy uses zines to amplify the voices of marginalized artists of color. Along with zine-making, Daisy also founded the decolonial feminist punk collective Xingonas in the Pit, sings/plays bass with the punk band Frijolera Riot, and performs poetry with the bilingual poetry collective WAKE-UP (Womxn Artistically Kollecting Experiencias - Unidx Prosperando).
Website
Instagram
Facebook
Moderator: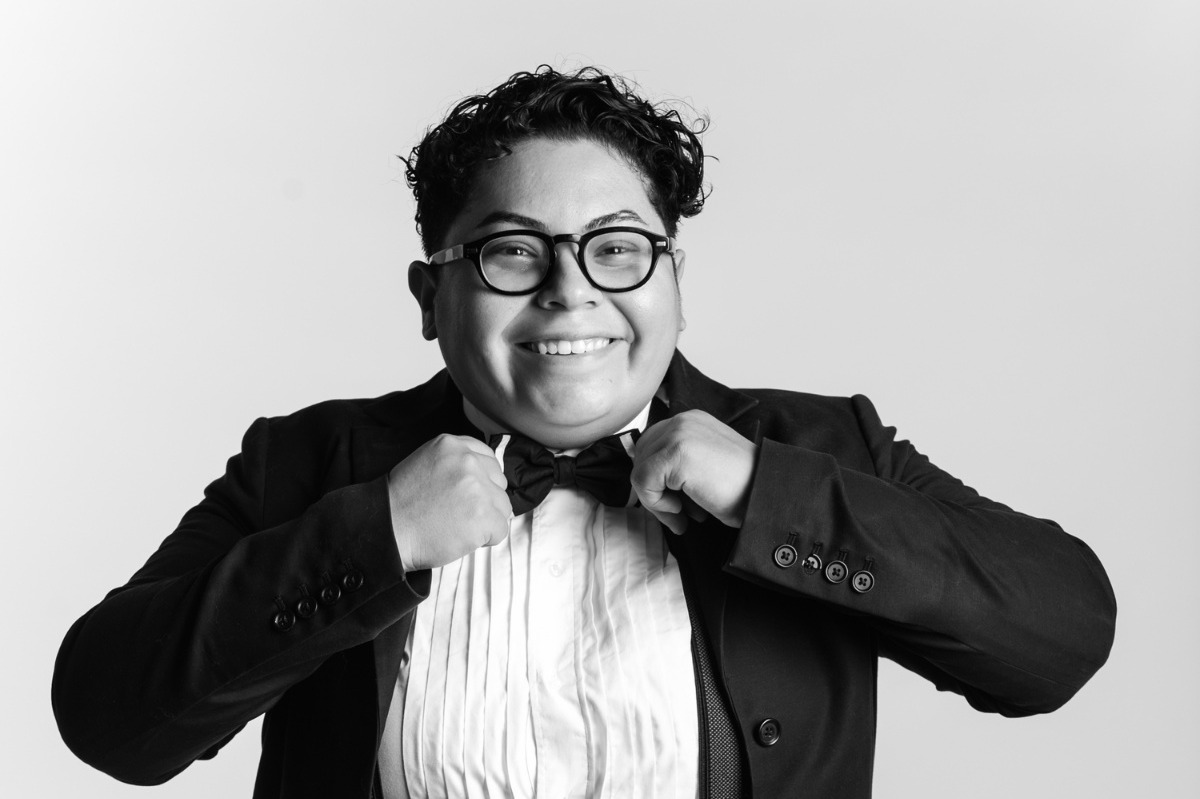 Claudia Zapata
Claudia Zapata is a doctoral candidate in Southern Methodist University's RASC/a: Rhetorics of Art, Space and Culture: Ph.D. Program in Art History. She received her B.A. and M.A. from University of Texas in Art History, specializing in Classic Maya art. From 2010 to 2014, she served as the Curator of Exhibitions and Programs at the Mexic-Arte Museum in Austin, Texas. Her recent projects include co-founding the Latinx art collective, Puro Chingón Collective in 2012. Within this experimental arts group, she develops art zines, prints, apparel, design, and art toys. She is currently pursuing her dissertation project, "Chicano Art is Not Dead: Politics on Display within Major U.S. Exhibitions." From 2018-2019, Claudia is the curatorial assistant at the Smithsonian American Art Collection in support of the exhibition ¡Printing the Revolution! Chicano Graphics from the Civil Rights Era to the Present.
Website
Facebook
Instagram (Claudia Zapata)
Instagram (Puro Chingón Collective)
+ Read More