Support4Joey
$4,085
of $17,500 goal
Raised by
57
people in 42 months
Due to our son's recent return in symptoms and flare up's, we are relaunching his Gofundme. We had to take down our original one due to having a technical issue. We also wanted to give an update. For a short time during the summer, Joey was feeling somewhat better, but from October 2016 untill now our son has been having sporadic flare-ups with his autoimmune disease again.
During the summer, he took lessons in MMA/wrestling/grappling and loved it being that he's a big UFC/MMA fan. His medical specialists recommended that Joey engage in sports or some type of activity to not only help with his autoimmune disorder, but to also help build his strength and confidence! Unfortunately, he hasn't been able to consistently train again since early October.
Please read our son's story. It's long, but we wanted to explain everything from the beginning. We also want to thank each and everyone of you that have shown your support in the past and continue to do so, not just by donations, but for your prayers, by forwarding this site, by your uplifting and encouraging words of strength given to us, it all means a lot to us and is very much appreciated.
Our son "Joey" was born a healthy child in 2002. He was a happy and healthy young boy. 5 years ago at the age of 9, he got sick during a short trip to NY Thanksgiving weekend. We assumed it was the stomach flu or a bad case of food poisoning. He was having severe stomach cramps, diarrhea, nausea, even passing blood in his stool, along with losing weight due to feeling nauseated and regurgitating almost everything he ate. When he came back to Las Vegas, he still wasn't feeling well. We took him to a doctor and they scheduled a colonoscopy and endoscopy test asap, which showed bleeding in his colon, infectious colitis & gastritis, which is inflammation of his stomach due from not digesting food properly. He was put on several medications immediately.
Shortly thereafter, he began getting other symptoms, such as joint pains in his ankles, knees, hands, feet and lower back, as well as getting daily headaches, dizzy spells, hot flashes and feeling uncomfortable to even sleep at night. After visiting numerous doctors, specialists and having other medical tests done, including blood work and screenings done, we still weren't getting a final diagnosis of what was happening and why. Some doctors feared the worst and thought possible cancer, or a bad case of colitis or crohn's disease. It was also mentioned that maybe possible early stages of juvenile rheumatoid arthritis too. He was tested for many other diseases/disorders including celiac, lyme, lupus and several other autoimmune diseases, which were negative. But still no real diagnosis which was frustrating.
We eventually took Joey to a top rated Autoimmune & Allergist specialists in Las Vegas. This doctor told us "you need to take Joey to UCLA, the Mayo Clinic or New York. He said "no doctor in Nevada can treat what Joey has". So we went to UCLA and again it was exam after exam. The diagnosis was not one problem, but many issues going on all at once. Joey's thyroid was abnormal, which explains the hot flashes he was getting continuously, he has "Gastroparesis " which means "stomach paralysis". It's a digestive disorder in which the motility of the stomach is either abnormal or absent. The stomach is unable to contract normally, and therefore cannot crush food nor propel food into the small intestine properly. Joey was also diagnosed with a form of arthritis due to his joints hurting, consistent daily headaches, irritable bowel syndrome and food allergies.
Eventually the specialist's came to the conclusion that not only does Joey have hypothyroid, gastroparesis, digestive issues & arthritis, he was diagnosed with having POTS/Dysautonomia. Which is a Autoimmune disorder. What is Dysautonomia? Dysautonomia is an umbrella term used to describe several different medical conditions that cause a malfunction of the Autonomic Nervous System (ANS). ANS controls the "automatic" functions of the body that we do not consciously think about, such as heart rate, blood pressure, digestion, dilation and constriction of the pupils of the eye, kidney function, and temperature control. He's dealt with all of this. People living with various forms of dysautonomia have trouble regulating these systems, which can result in lightheadedness, fainting, unstable blood pressure, abnormal heart rates, malnutrition, and in very severe cases, death. This is the definition and that's what he's been experiencing. It's also called an "invisible" chronic illness, which takes an experienced and knowledgeable doctor to diagnosis it. (There is no cure for Dysautonomia or Gastroparesis), just medications to help with the symptoms.
Our son's symptoms are inconsistent on a daily basis. He may feel well for a short time and then his symptoms may strike him all at once. He's vocalized many times to us that he wishes he can be like his friends and even his sister - to not worry about feeling aches and pains, to not worry about what foods he can and can't eat that won't bother him afterwards, to not worry when to take his medications before, during & after eating a meal to help with digestion. His day has to be planned out and has to stick to a schedule the second he wakes up. He deals with many symptoms on a daily basis, while still being on high dosages of medications. Unfortunately, there is no cure, but medications & vitamins are providing some degree of symptom control.
Unfortunately too, my husband (Anthony) has health issues as well. In 2005, he had brain surgery for a malformation of veins called a Cavernous Angioma. It consists of a cluster of abnormal, dilated vessels in his right temporal lobe, also known as a lesion or tumor. Due to this lesion before and after the brain surgery, he still continues to get frequent seizures and migraines still being on high dosages of 3 different anti-seizure medications. He has been advised to not work due to these neurological issues.
Since I'm the only one working/employed with a low income, our medical expenses are adding up. Unfortunately, my health insurance doesn't cover any of Joeys non-prescribed medications such as, vitamins, supplements, digestive enzymes, probiotics and special health foods. We also cannot write off any of these OTC items because they're considered alternative medicine to the IRS.
We are reaching out for help. I know it's tough times for many of us, if you can't donate, then please keep him in prayer and share his gofundme page on facebook, twitter, or any social media you use. As parents, nothing is worse then seeing your child hurting and not feeling well and there isn't a quick fix or cure. It's not always physical aches and pains, we've seen how it's changed him mentally and emotionally as well.
As parents, we try our best to stay positive and have faith in God to heal him and make him well. We comfort him when he's not feeling well and encourage him that he will be just fine. We are doing everything possible for our children's well being and happiness and never giving up on him no matter what. Our children come first always! Nothing else matters.
Again, we want to thank each and everyone of you that has shown your support in more ways than one and still continue to do so. Besides being blessed with caring and supportive family (only) on my husband's side, we are also blessed to have wonderful friends that we've known since childhood and all the new wonderful friends we've made throughout the years till now that have all shown their support in more ways than one. We are grateful to have all of you in our lives and consider you all part of our family! We thank you all!
Please join us in this fight. Thank you again for your help and may God bless you all. xo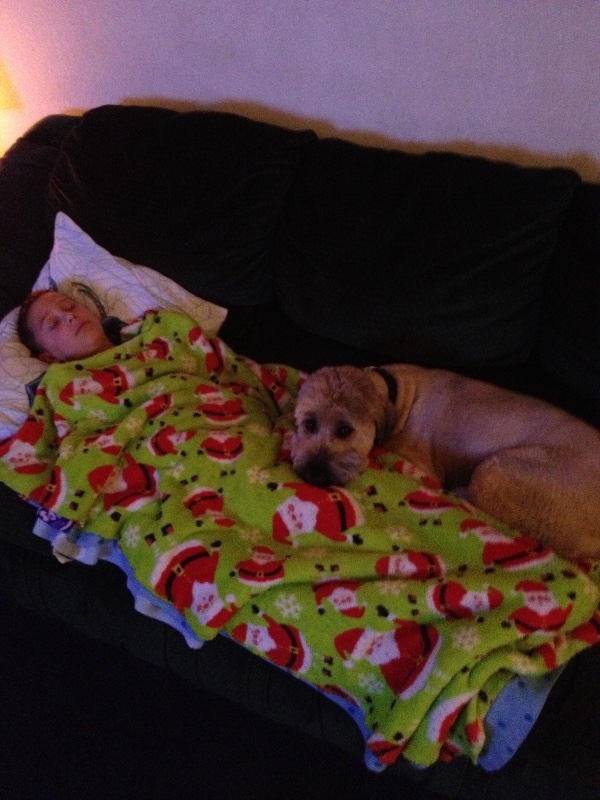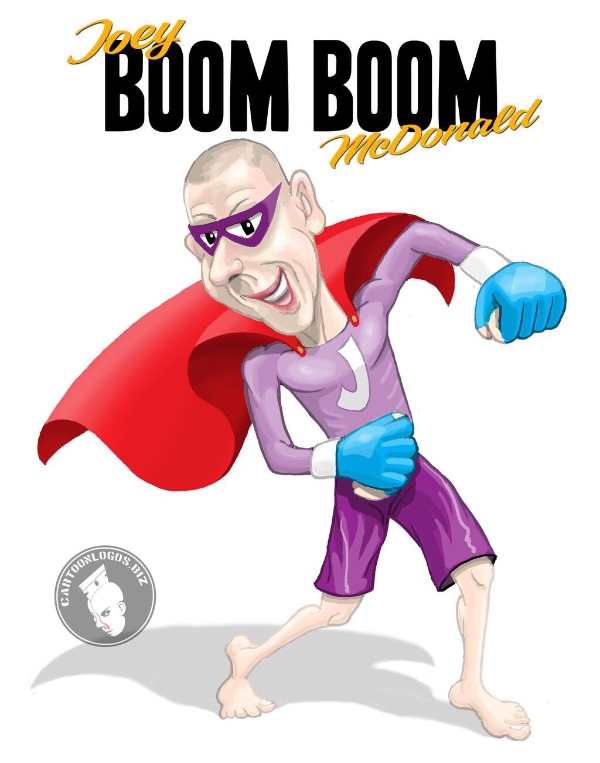 + Read More
Be the first to leave a comment on this campaign.