STOP ADVANCED TOWING!
$515
of $10,000 goal
Raised by
13
people in 38 months
Abusive towing companies must be stopped from abusing our rights. We are raising money for legal fees to sue Advanced Towing, to send the message that their abusive and illegal practices will not be tolerated!

My story is not unique - in fact, in researching, I found many others who had similar experiences.

My car was
towed from a legal parking space
on private property by Advanced Towing of Arlington, VA. While I was eventually able to recover my car without paying the towing fee, my car was
damaged by the towing company - to the tune of $1,275
(and that's just for the paint - I'm still waiting for my mechanic to determine the extent of mechanical damage!).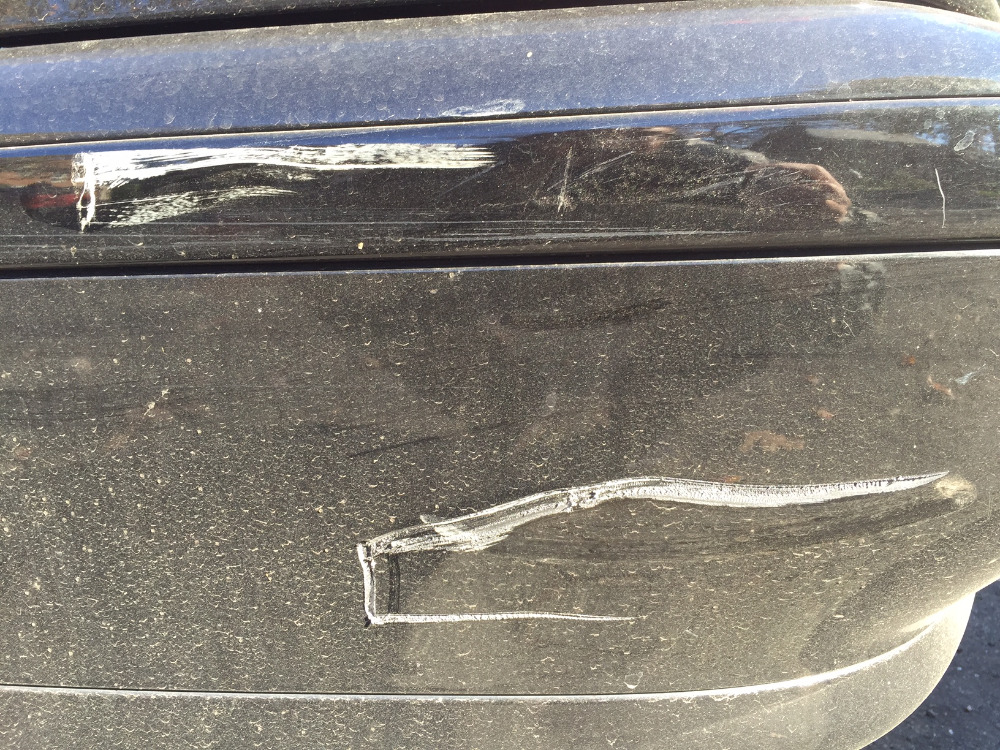 [one part of the damage done to my car]
Advanced towing accused me of lying about the damage, and refused to even look at it. They refuse to share images of my car taken prior to the towing that could prove their responsibility.
In researching what legal rights I had, I was shocked to find how few there were - the regulation of towing companies is almost non-existant. The Arlington County Police were powerless to help, as it is a "civil matter," although one officer with whom I spoke said "This is an ongoing problem with them."
In my research, I also came across the stories of others who had suffered the same injustice, and who often just paid to get their illegally towed cars back because they didn't have the time or energy to fight against them.
While I might be able to take them to small-claims court and recover some of the expenses, I do not feel that this will do enough to help balance the scales of justice, not just for me, but for others who have suffered the same abuse. More importantly, I want to send a message to Advanced Towing and other companies here in Arlington and around the country that they cannot act like pirates and get away with it!
Attorneys with whom I have spoken think that there is a very good case to be made - but that the legal expenses will almost certainly far outweigh any damages recovered from Advanced Towing. This is a major reason why Advanced and other companies continue to rob us - because they almost always get away with it! This is also why we want to involve the Arlington community in stopping these pirates.If you have been a victim of Advanced Towing, and want to see them brought to justice, please help!
A donation of even a few dollars will help us. If you have expertise to share, let us know. If you have a story to share, please do! Let's raise awareness of the need for legal protections for the victims of abusive towing companies! Let's fight back!
+ Read More
Update 1
Posted by David Chance
38 months ago
Share
I was wrongfully towed this evening (07DEC). After parking at the 'Rolls By U' restaurant at 1713 Wilson Blvd, Arlington I entered the restaurant, used the bathroom, ordered some food to go and left the restaurant. My vehicle was gone and after talking to the employees I called Advanced Towing Co. at (703) 241-2211. I was told that the drivers of the truck saw me leave the parking lot and had pictures of me. Once I arrived at the vehicle towing company and talked to the employees, I was shown grainy, back-lit, camera phone pictures that showed a silhouette of a non-descript person. I have receipts from my food order as well as an employee who can back up my claim. I was charged $135 for the tow and had to pay $12 in the Uber ride.
+ Read More
This is so embarrassing for every towing company owner. We all knows it is difficult to finding an accessible and reliable towing company is not an easy task to do but Blocked Driveway Towing in Forest Hills has good record.
+ Read More