The Steve Hunter Fan Club
$8,828
of $20k goal
Raised by
98
people in 4 months
A place to support Guitar Player Steve Hunter's new CD 'Before The Lights Go Out'
Reserve a pre release download of the album now! Due out early Fall 2017.

You can also have your name on the CD credits or get a signed CD or check out some of the other rewards below.... Shipping is included on all items.

Why This Title?

This CD could possibly be Steve's last (self recorded) solo album. He is going blind with Pigmentary Glaucoma, which means he will not be able to use the complex music program he currently uses to record. He will have to retire from making his own music but will still be able to play guitar and do sessions.

He aims to keep composing and recording in his studio for as long as his remaining eyesight will allow.

Why Go Fund Me?

Steve wants this album to be an audio delight, and getting that quality costs money. He would ideally like to record at least one track in a studio with musicians, he would like to have a couple of guests who may require a studio fee. The CD packaging and the manufacturing of the finished product, getting promotion, all costs money.  He composes, engineers, performs and produces as much as he can to save costs but your support will really make a difference to the final result.

IMPORTANT NOTE: Looks like it's easier to donate via a desktop than on a phone. 

Main Photo By Mark Maryanovich 2017


A COMMON QUESTION......
Some people have wondered why being on so many classic recordings has not made Steve rich, but session musicians get paid for their performance at the time and there are no royalties going forward apart from a small amount of airplay royalties from very high profile tracks.

This is a place to keep up with what Steve is doing and to donate to keeping his studio lights on if you choose to do that. You can leave messages to Steve here as well as on his website.

WHO IS STEVE HUNTER?

Steve Hunter is a Guitar Player and Composer who has contributed to some Classic Rock recordings and tours, including those for Peter Gabriel, Lou Reed, Alice Cooper, The Alice Cooper Group and the opening solos of 'Train Kept A Rollin' by Aerosmith. 

 You will find his full discography on his WEBSITE and also at the bottom of this message.

 Steve is also a Vietnam Veteran who was drafted at 19 and served two years. He trained as an x-ray technician because his eyesight was too poor to be in combat. He spent those two years in Okinowa. 

Playing guitar, composing and recording music is what he believes he has been put on this earth to do. 

 This money will give him the incentive and freedom to keep making the music that his fans love. 

Steve has started a book about his career so finishing that may become his new goal when his eyesight fails too much to record. 

Both Steve and Karen cannot wait to share this new music.

PHOTOGRAPHS OF THE REWARDS THAT ARE STILL AVAILABLE

NOTE: The Lou Reed 'Berlin' booklet and the lanyard have both gone. 

VINTAGE ALICE COOPER 1975 AUTOGRAPHED 10 x 8 (1)




VINTAGE ALICE COOPER  1975 AUTOGRAPHED 10 x 8 (2)




The Signed and Thumbprinted Morley 'Jason Becker' Pedal    NOTE....
(Steve intends to use this pedal on the new album before it is shipped out. If you would like Steve to also sign it please message Karen)
 



******************************************************************************
You Can Buy Steve's Other Solo Releases HERE On CDbaby

Steve's Main Website Link   HERE 

We would like to thank Alice Cooper, Sheryl, Tommy Henriksen, Bob Ezrin, Jason Becker and Kyler Clarke plus all our other friends who have been so supportive.

 A Message From Bob Ezrin.....
"Steve Hunter is responsible for some of the most memorable guitar moments on record. Just look at his discography to get a sense for how much he has contributed to rock music since the beginning of his career. Please do what you can to help him now as his eyesight is failing and he is no longer able to tour or make a proper living".  Thank you.  Love, Bob

 Many thanks from Karen and Steve Hunter


Above Is A Sample Of The Records Steve Has Been Part Of:

MORE REWARD PHOTOGRAPHS
Shipping is included

Signed By Alice Cooper and Tommy Henriksen!Leather vest as worn by Tommy Henriksen for the 2011 Alice Cooper 'No More Mr Nice Guy Tour' - Size XS.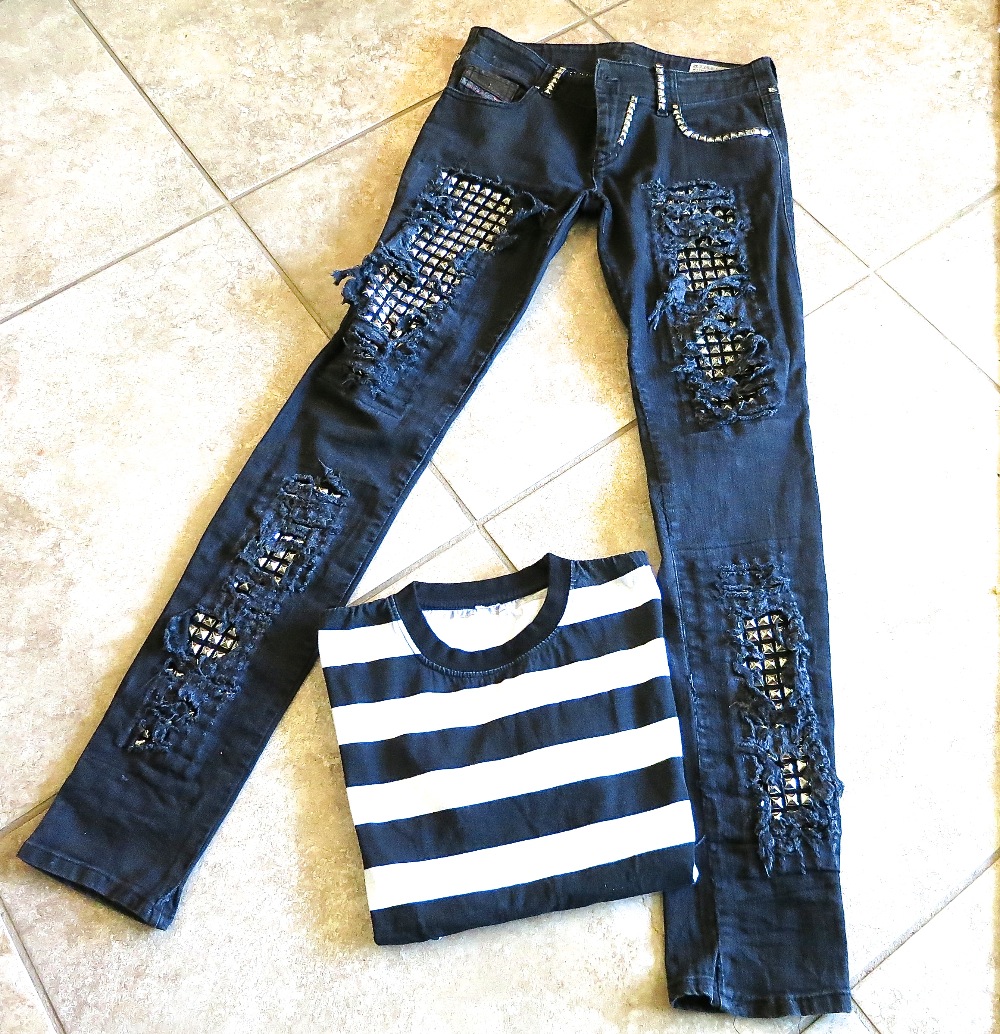 Stage jeans and T-shirt as worn by Tommy Henriksen on the Alice Cooper 2011 'No More Mr Nice Guy' tour - pants 29" waist 32" length, T-shirt small. 



One 2011 Whisky T-Shirt Left, Not Signed By Alice But Can Be Signed By Steve

SOME PHOTOGRAPHS OF STEVE.........



With Alice Cooper in 1979, photo by Bruce Kessler




With Alice Cooper in 2011, No More Mr Nice Guy tour



With Peter Gabriel in 1977 photo by Anton Corbijn



With Lou Reed in 1973 photo by Gijsbert Hanekroot



With Lou Reed in 2007 photo by Amy-Beth McNeely

Below is a video of Steve working in his studio. 





With Peter Gabriel in 2016 at Peter's Hollywood Bowl show with Sting.



Steve and Karen Hunter

STEVE'S DISCOGRAPHY




"One of the greatest guitar players in rock history" Bob Ezrin 2016



+ Read More
Be the first to leave a comment on this campaign.