Starfire Tor's Road To Recovery
$8,071
of $100k goal
Raised by
193
people in 24 months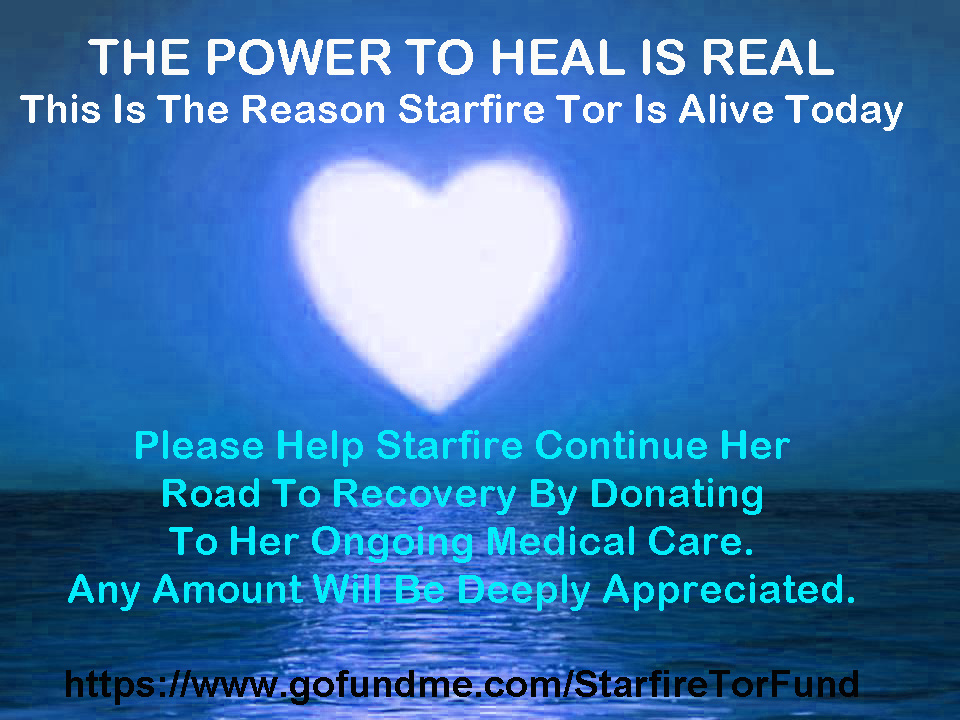 THE POWER TO HEAL IS REAL
This Is The Reason Starfire Tor Is Alive Today

November 6, 2016 Update

The power to heal is real. I have known this for a very long time. But now that I have personally experienced this healing power, in a life and death situation, I know that I am alive today because the power to heal is real. I hope, one day, to be able to share this healing method to many more people than I already have over the years.

So, thanks to all of you who reached into your hearts and souls and joined me in my special healing missions. Also, thanks to those of you who prayed and wished for my recovery in your own way. The combined healing energy helped to save me from the severe medical negligence that nearly took my life. Thanks to all of you who reached into your hearts and souls and donated to my recovery fundraiser. I deeply appreciate your care, generosity, and kind words in my time of need.

Please help me to continue my road to recovery, by keeping me in your prayers and good wishes, and by donating to my ongoing medical care. Any amount will be deeply appreciated. No donation is too small. I appreciate every act of giving. So, please be an angel and help support my ongoing road to recovery. You have the power to make a difference. https://www.gofundme.com/StarfireTorFund

I am doing much better, now that I am no longer misdiagnosed and being poisoned by the many dangerous and inappropriate medications that I had been given for months. I'm very grateful to be alive, even though every day brings new challenges as my healing and recovery continues. Even though I have stopped taking the offensive and deadly medications, they did a great deal of damage. Because of this I still need the daily help of caregivers.

The reason why, I am asking for your donations, is because my caregivers are not covered by my insurance - and neither is a big chunk of my medical expenses. I pay these much needed medical services out of my own pocket, and it has depleted my life savings. In order for me to continue with my recovery, which includes continuing with my ground breaking life's work, I need these services to continue. Please help.

Love and Blessings,

Starfire Tor
https://www.gofundme.com/StarfireTorFund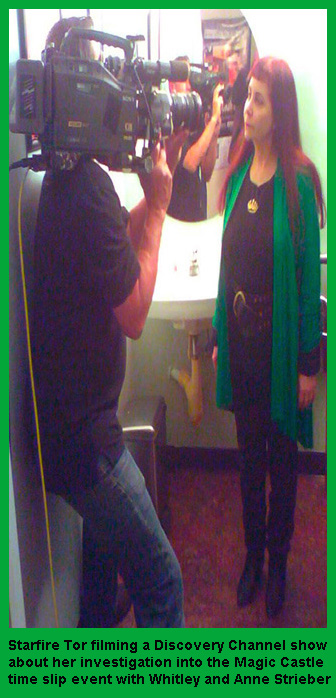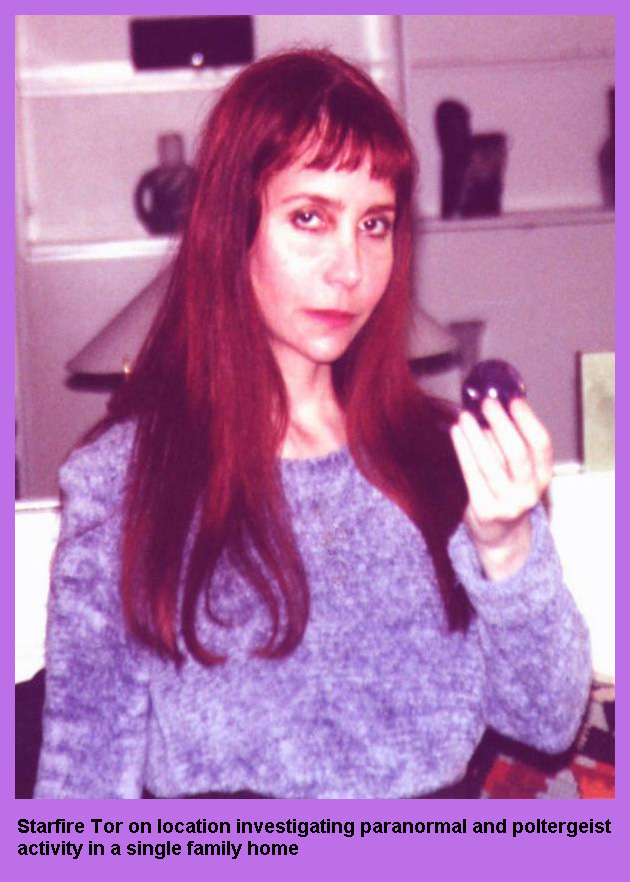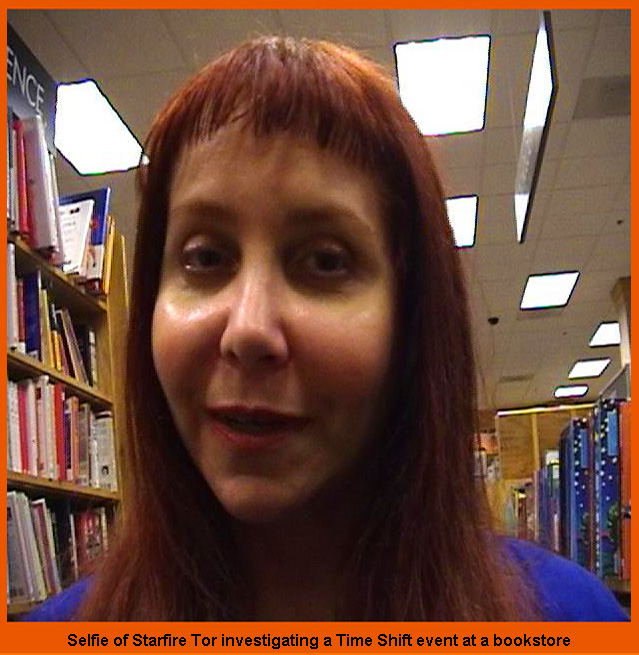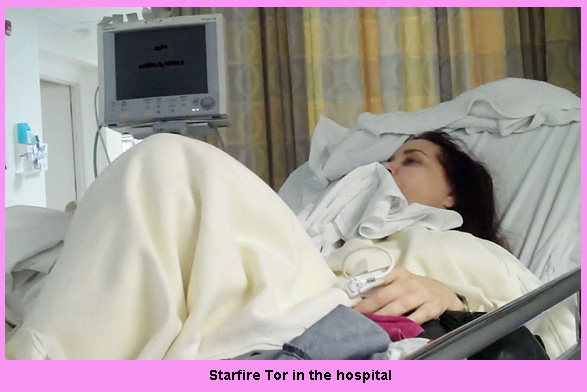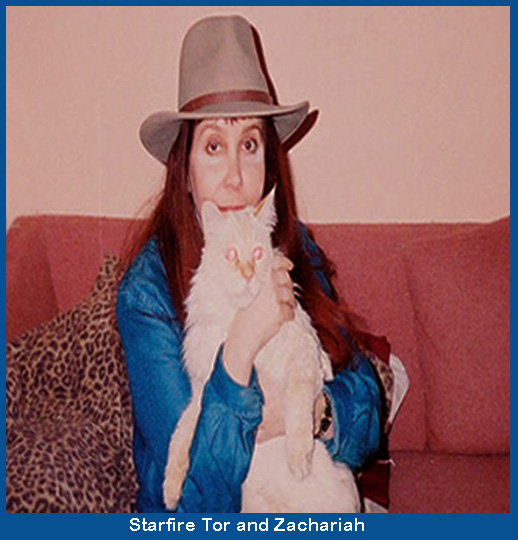 + Read More
Help spread the word!
 335 total shares
Starfire, I donated to help you. In 2008 I had a major brain bleed while camping in the Sierra far from medical help. By the grace of God I made it to a good hospital in time for my life to be saved. I am a life long migraineur and what happened to you sounds like a TIA/severe migraine where your blood pressure shoots up, vessels in the brain dialate and contract, causing speech and vision disturbances and can mimic a stroke. I was told by several neurologists that this can be a precursor for stroke (as it was in my case). I was given IV lisinopril/lalbetolol in the hospital during my coma of 5 days. Later I developed an intolerance to lisinopril. It started with a cough, which was a sign that it was dissolving my kidneys and the pieces were moving into my lungs. Sound familiar? I now take topamax to control seizures and migraines and it helps, but I still suffer from face blindness (as does Anne Strieber) and my seizures take the form of peoples' faces taking on the form of monsters and animals. Good to be alive though! God bless you and your work, and prayers for your complete recovery.
+ Read More
hope & pray it's all sorted out very soon !
+ Read More