School / Safehouse Masonry Project
$38,925
of $35,000 goal
Raised by
112
people in 19 months
MY DEAR FRIENDS, FAMILY AND COLLEAGUES,

Imagine if your community was wiped out by a Category 5 cyclone.  Your school and your homes in a pile of rubble. And you have no resources to rebuild.  The hurricane season is approaching once more.  And there is not one safe and secure cyclone ready building that can provide shelter for the families and children.
                                                                                                                 Well this is the situation for a community dear to my heart made up of 38 children and their families who live on the island of Naitauba, in Fiji.

 Stan and I are moved to support the rebuilding of a safe house/community school for these families in Naitauba. Polstar Group, our masonry firm is donating our time and expertise towards this important initiative. This February 2017, a crew of six masons under our direction, will travel to Naitauba for two weeks to manage the construction of this project. We are asking each of you to feel into this opportunity to partner with us by making a financial gesture. To support you in this consideration, below are the details.

JOIN OUR TEAM AS WE HELP THOSE DEVASTATED BY CYCLONE WINSTON IN NAITAUBA SCHOOL / SAFE HOUSE BUILDING FUND



All of Fiji is prone to cyclones (known in the Northern Hemisphere as hurricanes), and on February 20, 2016, Tropical Cyclone Winston—the most intense storm ever recorded in the Southern Hemisphere — devastated much of the country. On Naitauba, in addition to catastrophic wind damage, the associated tidal surge resulted in huge waves which demolished the houses close to the shore.

 Naitauba (pronounced "Naita-oomba") Island is located in Fiji's Koro Sea. The capital city of Fiji, Suva, is 260 kilometres distant, and the nearest larger island is Taveuni, 64 kilometres and a 4 ½-hour boat trip away, over open ocean that is often very rough. There is no airstrip on Naitauba. Approximately 100 adults and 40-50 children are housed in a Fijian staff village on the island.

As described above, Cyclone Winston also caused extensive damage to the Naitauba school building. The school on Naitauba has three resident teachers and provides education for 38 children between the ages of 5 and 13. After reaching year 6 the children must board with families on one of the larger islands on Fiji in order to continue their education.

PLEASE WATCH a 8 min. video about the NAITAUBA SCHOOL / SAFE HOUSE BUILDING project.

BUILDING OUR NEW SCHOOL

The unprecedented severity of Cyclone Winston and the more frequent and stronger cyclones predicted as climate change intensifies have provoked changes to the master plan for Naitauba. A design has been developed for a new cyclone-resistant school building to be constructed on higher ground. The school will also serve as a safe refuge during cyclones for families. A site has been identified, design has been completed, fundraising is underway.  The building will be constructed in February 2017.



HOW TO DONATE TO THE NEW NAITAUBA SCHOOL BUILDING FUND

Here is where we would love your support.

 In general, building costs in Fiji are lower than in more developed economies because labour costs are lower. However, the lower labour costs are largely offset by the cost of shipping the building materials to Fiji and by barge to Naitauba.
The total project cost excluding Polstar management and labour is $257,500.USD. We estimate that our portion of this project is $35,000.CDN which includes: airfare, food and lodging, and minimum staff salaries. Most of our block layers are donating three weeks of their time including travel time.

 We are asking you to consider making a financial contribution to help cover our portion of the project.

You can simply click a DONATE button.
Cheques may be mailed to:
Polstar Group Ltd. 10 Four Seasons Place, Suite 1000. Toronto, Ontario, M9B 6H7.
*(payable to Dorota Klimowicz)


Email transfer can be sent to: naitaubaschoolproject@gmail.com.
Non tax-deductible receipts are available upon request.

SPIRITUAL HERITAGE OF NAITAUBA

For 26 years the island of Naitauba was home to Adi Da Samraj, a renowned spiritual teacher, world friend, and artist. Adi Da Samraj passed away in 2008. Naitauba Island is now an important destination for pilgrimage and meditation retreats. A resident community of renunciate spiritual practitioners serves these retreats and the spiritual legacy of Adi Da Samraj.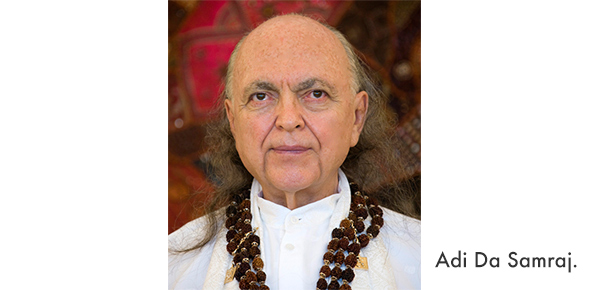 If you have any questions please contact me by email at naitaubaschoolproject@gmail.com .
Please join us in spreading the word for the urgent rebuilding of this school/safehouse on Naitauba Island.

With our gratitude,

Dorota and Stan (Polstar Group Ltd. )


+ Read More
Update 1
18 months ago
Share
Dear Friends!
To keep you updated on the campaign, I want to let you know that I am excited to make the first widrawal in my name, from the fund , to cover the cost of airfare for 7 masons leaving for Naitauba on February 12th, 2017!!!! This is very exciting and big mile stone towards completion of this project. Thank you all who made this possible!!!!

+ Read More
Be the first to leave a comment on this campaign.