Saving Inky's Eyes
$680
of $1,000 goal
Raised by
21
people in 23 months
Inky needs a second cryotherapy treatment to eradicate the remaining hairs that are growing into his eyes!   
Inky was a tiny kitten born in a woodpile next to White Rock Studio where I used to take classes. He was close to death when he was found, nothing but skin and bones, totally blind from all the discharge and debris in his eyes; my vet calls him a miracle kitten. Unfortunately, Inky suffers from a rare genetic deformity called Eyelid Agenesis. Basically, his eyelids didn't form fully in the womb, so he is missing parts as of his upper eyelids, causing him to be unable to close his eyes completely when blinking and also causing hair to poke and scrape against his eyes chronically. This is very painful for him to live with long term, and needs to be corrected. The procedure Inky needs to live pain-free is called Cryotherapy. Cryrotherapy will permanently kill the hair follicles around his eyes and eliminate the painful hairs that are growing into his eyes, ultimately saving his vision. Please help my little cat live pain free and keep his sight!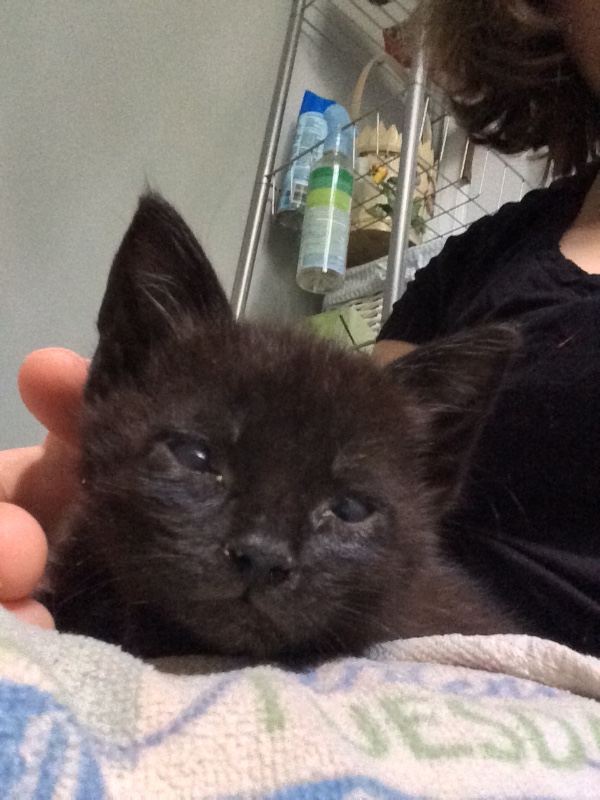 + Read More
Update 2
10 months ago
Share
Inky's first cryotherapy went perfectly and he had a pretty smooth recovery. No hair grew back where they did the follicle freezing, but now on the inner corner of his left eye (a place that they did not freeze) long hairs are growing and laying across his eye. The other eye has the same problem but less severe. He will need another procedure very soon; his eye is very irritated and he's actually made himself bleed from rubbing it.
+ Read More
Update 1
23 months ago
Share
Inky says thank you for his first three donations! He is feeling very optimistic about his future today!
+ Read More
Read a Previous Update