Welcome to Watah's Blk Bx Season
$19,855
of $30k goal
Raised by
234
people in 9 months
Dear Village,
Through your love and support we have made it half way to our funding goal! We have raised $19, 070 thus far. This is extremely exciting! We boldly decided to forge ahead with this years Blk Bx Season 2016/17 with half of our goal met. I am excited to announce that on October 3, 2016, The Watah Theatre welcomed a new cohort of 15 artists who identify as Black, POC, Indigenous and/or LGBTQQIP2SAA to develop as professional arts practitioners. 13 of these spaces are TUITION-FREE and the rest are 25%-50% subsidised. This is the magic that we are committed to creating with your support village. Now we need serious help in reaching our goal of $30,000 so we can continue to provide our communities with excellent creative development. Watah is the ONLY theatre company in Canada offering over 13 TUITION-FREE spots for the professional artistic development of Black, POC, Indigenous and/or LGBTQQIP2SAA peoples as future artist -leaders. We do this with little-to-no funding.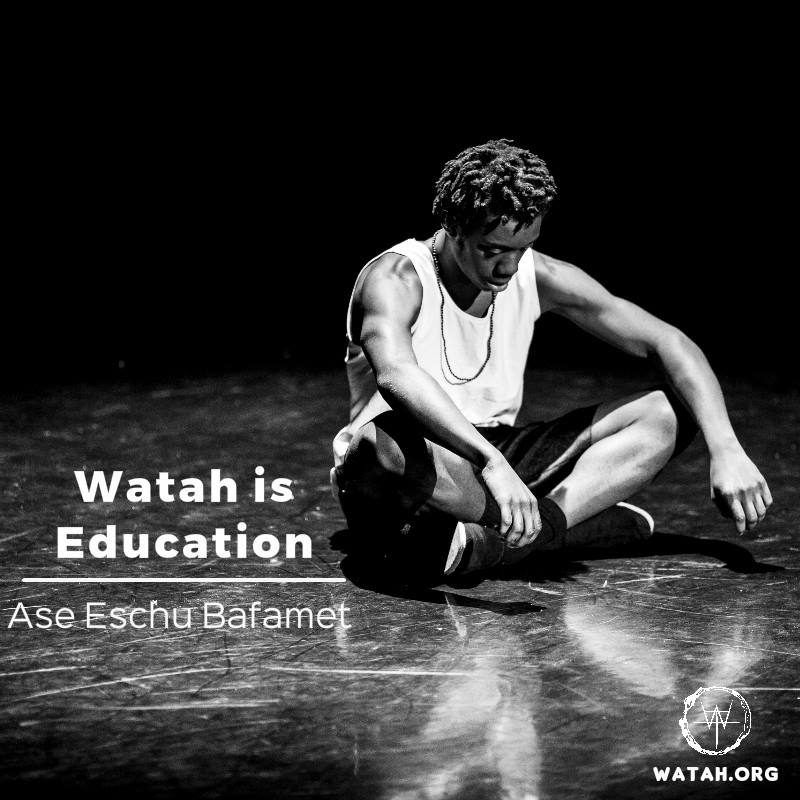 In March 2016, the United Nations Committee on Economic, Social and Cultural Rights recognized the power of the arts as a mechanism for promoting and protecting the human rights of Black people in Canada. It released a statement saying:
'The Committee is concerned about the inadequate funding and promotion of African art and culture, that adds to the structural discrimination faced by this group in the enjoyment of economic, social and cultural rights in the State party (art. 15). The Committee recommends that the State party promote, and increase the funding to, the art and culture of African Canadians, and to this end, use the International Decade for People of African Descent, proclaimed by General Assembly, as a vehicle to promote and protect the human rights of this group.'
What this means is that the United Nations has officially observed that mainstream Canadian arts and cultural funding institutions are failing to uphold Canada's international human rights obligation to provide equitable support for Black arts, artists and arts institutions.
WHO AM I
Hello my name is d'bi.young anitafrika and I am a Jamaican-born, Toronto based multidisciplinary artist. My parents brought me to Canada at age 15 and I can remember, even from then, having access to rigorous mentorship through people who cared so deeply about my growth and development as a person, that they were willing to share their time, their resources, their expertise and their love with me.
The village who raised me provided me with positive reflection and an optimistic outlook on life that lifted me up and out of deep self-loathing and lack of self-worth. It challenged notions that as a young Black, queer, working class immigrant, I was worthless; and instead gave me the tools to write my own life-script filled with adventure and promise. Without the guidance of my elder aunties and uncles, a community of compelling, creative and compassionate human beings, I would not be the artist I am today!
This is the reason why I began the initiative of 'anitafrika dub theatre' in 2008, which re-emerged as The Watah Theatre in 2014, offering tuition-free wholistic artistic professional development through its PADI Program, to emerging and mid-career Black, POC (People of Colour) and LGBTQQIP2SAA artists.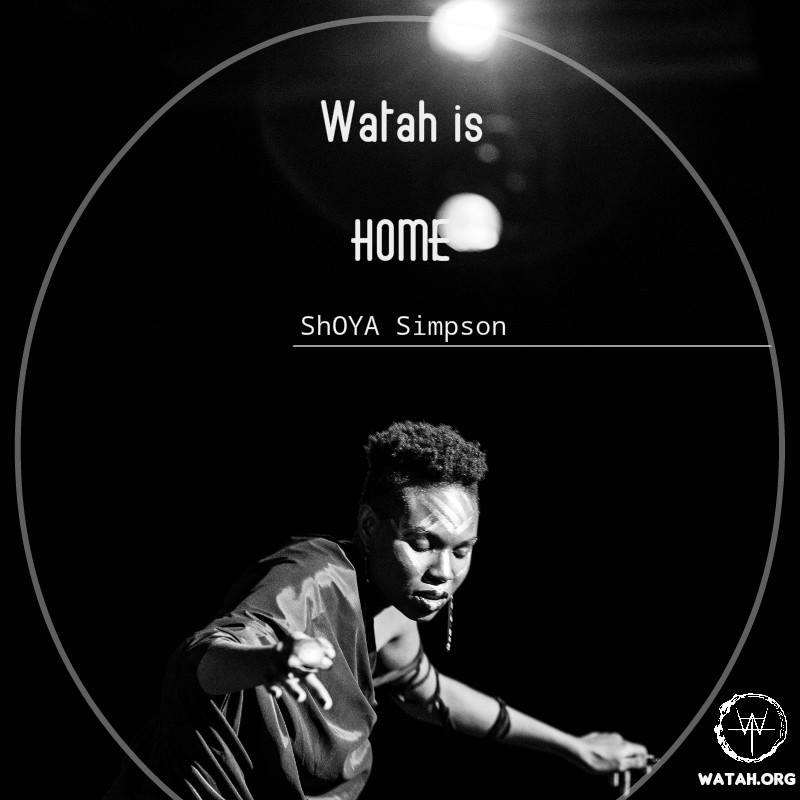 THE DANGER
This space, Watah, which has nurtured the growth of hundreds of artists across race, gender, class and orientation is now in danger of closing because of a consistent lack of funding. And I can't help but feel my heart breaking. The Watah Theatre has been denied 4 consecutive grants which makes it impossible to cover the cost of rent, not to mention running tuition-free programming, even if I put every penny that I make into it!
Since founding the theatre in 2014, I have funded it out of my pocket, channelling the money I earn as an artist directly into covering the operational budget of The Watah Theatre.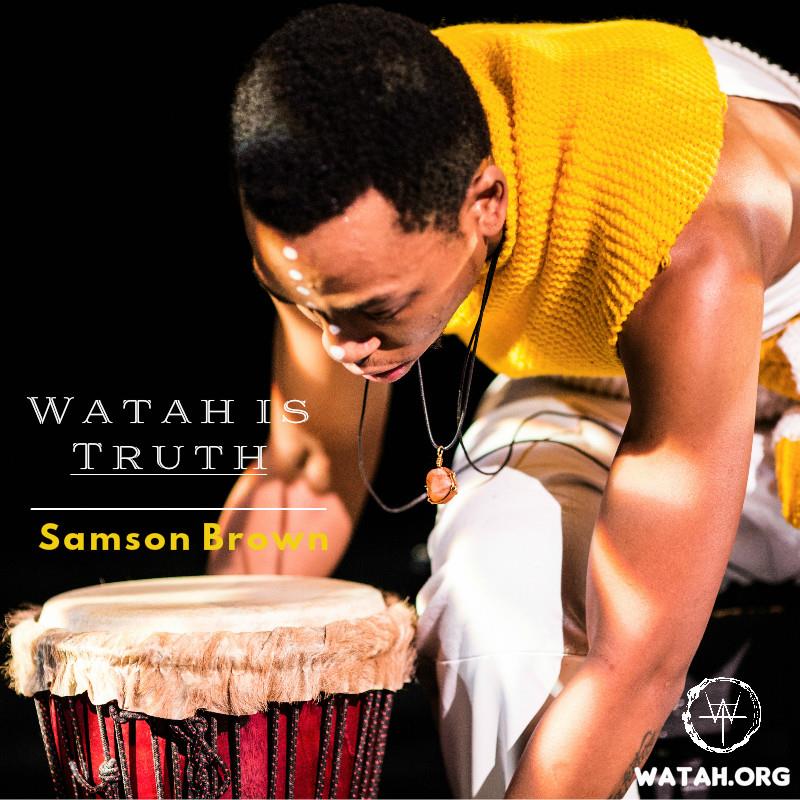 I have, from the very beginning, volunteered as Artistic Director while teaching the tuition-free residencies myself, using the Sorplusi Method. I do this because I was taught by a community of people that to create the world you want to live in, you have to make choices grounded in integrity, gratitude and kindness. You have to put in the hard work and you have to know that you are in it for the long haul. I am in it for the long haul. But I must share with you that the pervasiveness of this deeply institutionalized system of racial discrimination
oozes itself into every facet of life. First Nations, Black and POC arts initiatives and companies routinely receive disproportionately less or no funding resulting in a shorter life-span and forced closure. This reality makes building and sustaining an institution for Black people very very very very very very very difficult! However, I am not about to give up!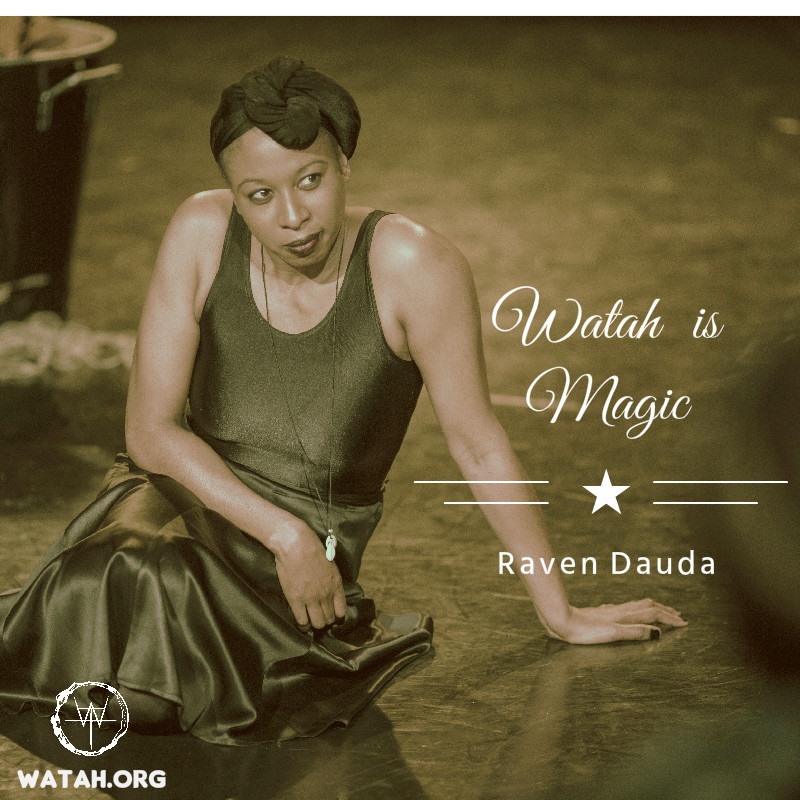 The staff at Watah Theatre is mostly comprised of Artists-in-Residents themselves, who barter their resources in exchange for a place in the residency. After receiving no funding in 2014, we came to you, dear village, for support, and you helped us then in raising $8000. Thank you tremendously! We have received 3 grants: two projects grants from The Toronto Arts Council and one project grant from Ontario Arts Council. NO FUNDING FOR OPERATIONS!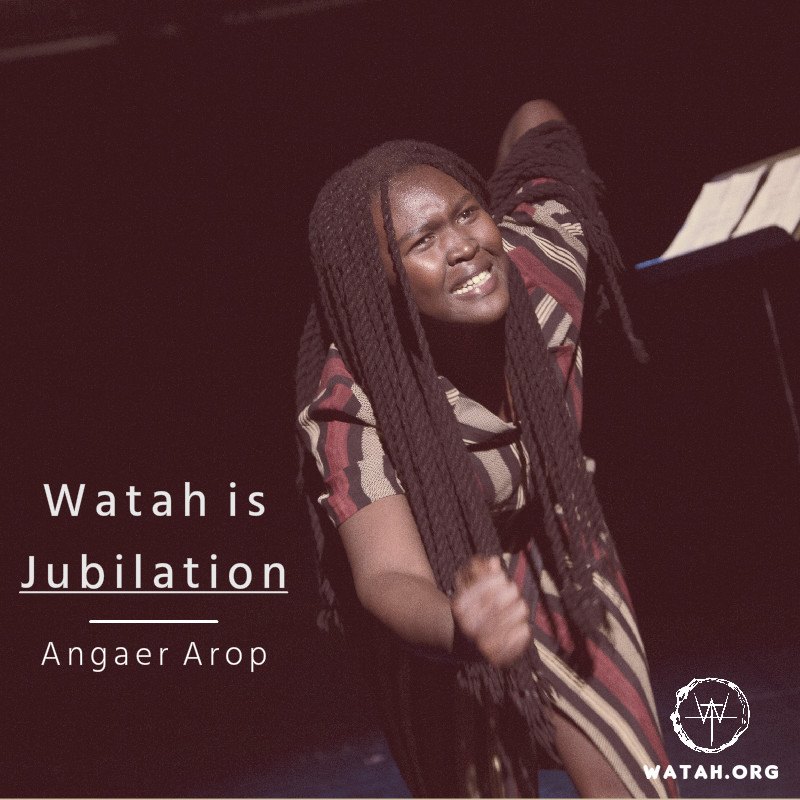 Beyond that, numerous repeated attempts at securing funding from national, regional and local agencies have been met with repeated rejection. One agency recently denied us, so we re-applied to their nearest deadline with the edits they suggested and within 2 days they sent us another denial letter. Makes me wonder if they even took the time to re-read the application.
It is challenging at best and heart-breaking at worst to see the links between systemic racism and the lack of financial support that The Watah Theatre is getting, in spite of the incredible impact it is having within our communities and within the broader Canadian cultural landscape.
I remain DEEPLY optimistic!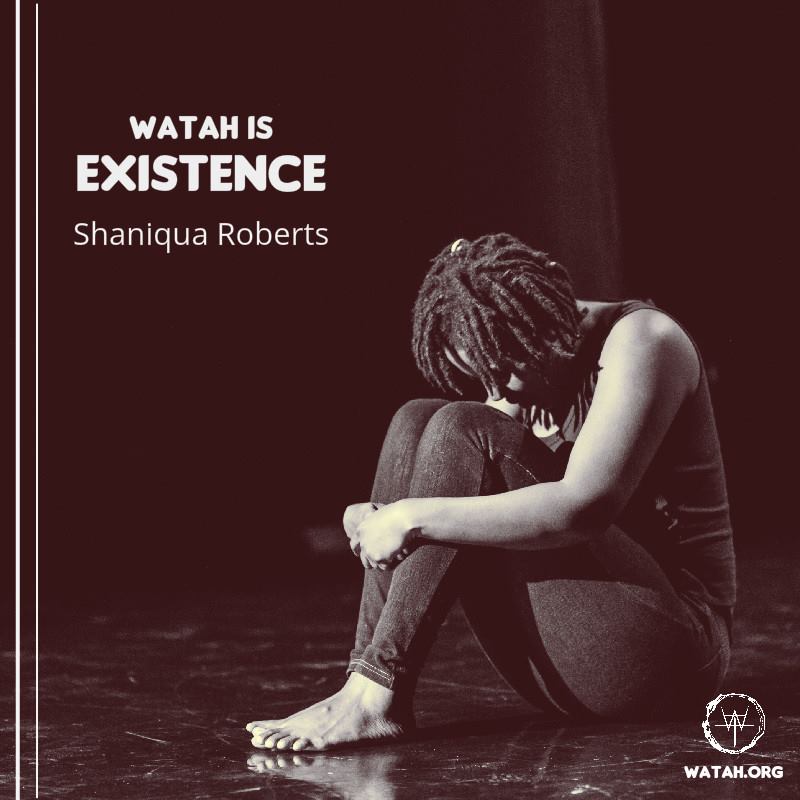 WHAT DO WE NEED
Will you HELP to SAVE The Watah Theatre? We need $30,000 to cover rent alone! We need additional funds for theatre operations and we have the ambition to turn our Distillery District studio into a lively Black Box Theatre. One bridge at a time. Right now we need to secure our home and EVERY contribution (no matter the amount) will make a HUGE impact! If we cross this bridge, then we can continue the inward journey of creating TUITION-FREE space for Black, POC (People of Colour) and LGBTQQIP2SAA artists!
in solidarity
d'bi.young anitafrika
Artistic Director - The Watah Theatre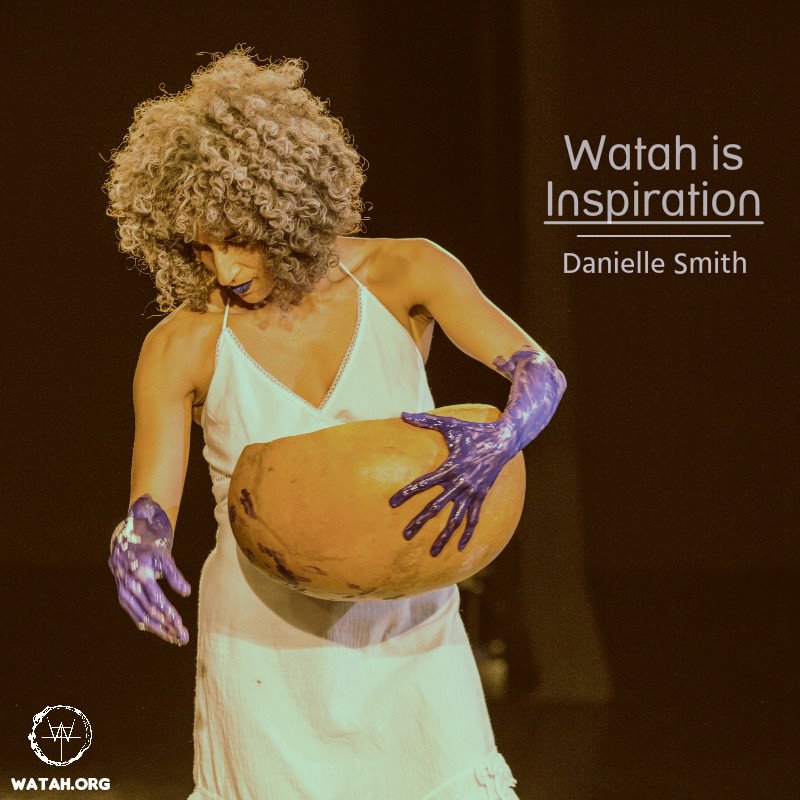 MISSION STATEMENT - The Watah Theatre
The goal of Watah is to foster the professional development of Black and diverse artists as self-actualized creative leaders who stimulate the imagination of Canadians to create a wholistic, equitable and compassionate society.
Watah, previously 'anitafrika dub theatre,' is a theatre company that specializes in the professional development and mentorship of emerging artists; founded in 2008 and incorporated in 2014 as a non-profit by d'bi.young anitafrika. The organization cultivates artists as mentor-leaders of integrity. Arts-engagement sits at the core of Watah's commitment to provide artists, primarily from under-resourced communities - such as Black womxn, diverse young adults, new Canadians, First Nations and LGBTQQIP2SAA people - with the tools to self-actualize, create relevant art and uncover crucial mentorship skills for each one to teach one.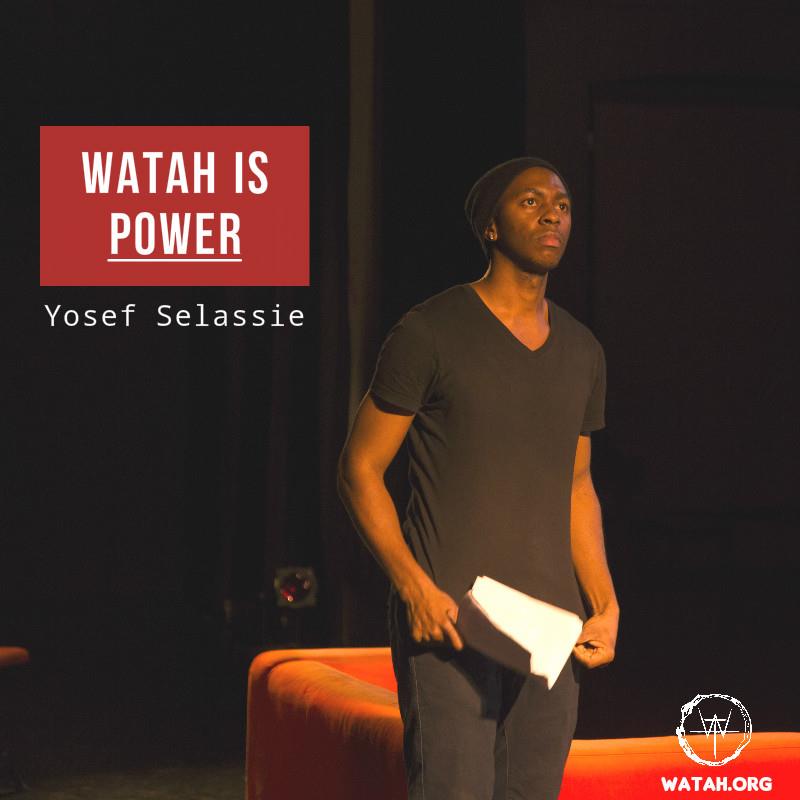 Year-long artist residencies, skills-building workshops, one-to-one mentorship with professional artists, community field placements, and the staging of ground-breaking new theatre, are the foundation of Watah's programming.
HOW WE WORKWatah contributes, supports and develops the legacy of Black Theatre in Canada by:
1) cultivating and sharing a unique African-Caribbean-Canadian theatre aesthetic, heavily informed by the radical performance tradition of Jamaica's dub poetry and dub theatre;
2) challenging systemic barriers that exclude Black theatre artists; and
3) giving Black arts practitioners a local, national and international platform to showcase and celebrate their work.
-Watah advances a radically innovative approach to solo performance, self-actualization, creativity, equity, mentorship, and leadership.
-Watah offers artists the unique and accessible intersectional oppression-aware Sorplusi Methodology that equips them with the skills to lead non-hierarchically in their communities.
-Watah supports artists in identifying and practicing a self-defined process of self-empowerment through creativity.
-Watah fosters the artist's creation of a significant solo work that emerges from their process of self-actualization.
-Watah nurtures artists as mentors; collaborating with them to the connect the dots between self-actualization, art creation and leadership.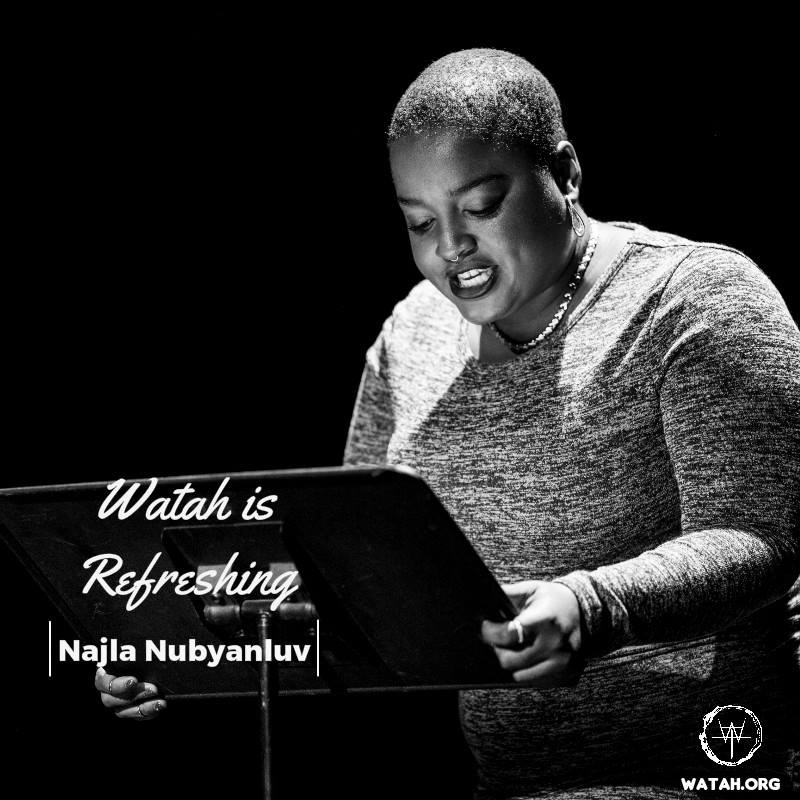 WATAH THEATRE ACCOMPLISHMENTS
Since its inception in 2008 inception, Watah has facilitated the growth and development of over 500 artists locally, nationally and globally through residencies, workshops and one-to-one mentorship. Watah Alumni include change-makers such as Amanda Parris (host of CBC's The Exhibitionist), Randell Adjei (founder of R.I.S.E.), Che Kothari (founder of Manifesto), Kim Katrin Milan and Naty Tremblay (co-founders of The People Project), Natasha Adiyana Morris (founder of Piece of Mine Festival), Mriga Kapadiya (co-founder of Nor Black Nor White Fashion House), Lishai Peel (poet/arts educator), Liza Paul and Bahia Watson (co-creators of internationally-celebrated play pomme is french for apple), and Ngozi Paul (actor, playwright and producer of 'da kink in my hair' tv show).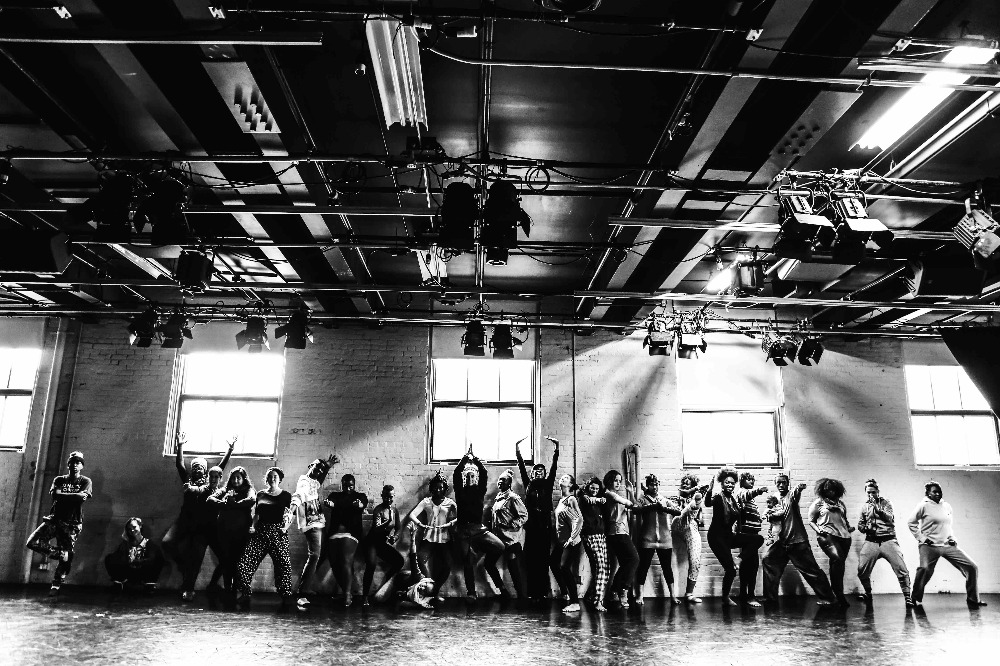 These artists today are leaders in their own creative fields, incorporating Sorplusi's transformational skills-building and mentorship techniques as crucial facilitative, pedagogical and social frameworks in their creative and activist endeavors.
Watah has published eight titles through Sorplusi Publishing featuring the theatrical and literary works of Artists-in-Residence. The organization has also professionally produced 33 new plays (from 2008-2016) by resident artists in our annual festivals: Mikey Smith Raw Works, Audre Lorde Works-In-Progress and Word! Sound! Powah!
PLEASE help spread the word! Black Arts Matter!
BIOGRAPHY - d'bi.young anitafrika
d'bi.young anitafrika is a queer Black feminist artist, United Nations speaker, Canadian Poet of Honor, InkTalks/TED speaker and YWCA Woman of Distinction. The internationally celebrated African-Jamaican dubpoet, dramatist, educator, director and dramaturge is also a 3 time Dora Award winning writer-performer.
Her groundbreaking creative praxis - the Anitafrika Method - uses the Sorplusi Principles as an intersectional anti-oppression human development framework, which is studied and practiced globally by artists, instigators and policy-makers. d'bi is the founding Artistic Director of Watah; Canada's only professional theatre company that offers tuition-free artist residencies to over 25 Black and diverse artist-leaders per year. She is also the founder and CEO of The Sorplusi Institute and Sorplusi Publishing, a research-based social enterprise with a micro press extension producing works by Black and diverse creators.
Author of 5 books, 7 plays, and 6 dub albums, d'bi has toured nationally and internationally. She is currently creating the first ever Dub Opera, tackling global environmental issues through a large-scale political musical entitled Lukumi, scored by her Afro-fusion-Reggae band The 333. Catch d'bi this fall in the remount of her critically acclaimed play Blood.Claat, exploring menstruation as a right of passage and exposing childhood sexual violence. Blood.Claat was nominated for 5 Dora Awards and garnered 2 of them in the categories of Outstanding New Play and Outstanding Performance. dbiyounganitafrika.com
watah.org
dbiyounganitafrika.com
sorplusipublishing.org
+ Read More
Be the first to leave a comment on this campaign.