38
4
Helping a Family Before it Starts
$3,516
of $30,000 goal
Raised by
42
people in 12 months
*******************************************NEWEST UPDATE ************************************************Hey all, this portion is from me, Michael. Sarah and I found out October 1st that we were going to be a mother and father. Although we were ecstatic (especially given that a doctor once said it would be difficult for Sarah to have children due to her health challenges) we also felt like it wasn't the right time. Yet, God's timing is not always our timing. We want to be that much better in health because we want to take care of our little one. Me (Michael) with providing for our growing family and Sarah in being the main caretaker of our daughter. We also want to make sure we're doing everything we can in this time of Sarah's pregnancy to be preventative with ensuring our daughter doesn't have to endure the same health struggles we have. 


We will have a new blog update shortly that will go into better detail about everything. In the meantime, thank you all for your prayers and love through the journey. 
Road to Recovery
This fundraiser is for my friends Michael and Sarah who could really use your support on their road to recovery. I'll spend a brief time overviewing their backstory so that you have a better understanding as to why they need your help.
As some of you know, Sarah went to a medical facility on the west coast of Florida that really helped her. Michael feels like it saved her life, but sadly it wasn't a cost-effective option to continue treatment. Sarah had some local treatments, but given that they both lived in black mold, the treatments were not as productive as what they had hoped for since the mold counteracted the benefits from the treatments.
In December of 2014, Michael had his first seizure a month after Sarah's began. Even though this seizure was a serious one, he was able to live off of adrenaline for the next year and push himself as Sarah's full-time caregiver. But unfortunately, this artificial energy could only last so long. In the fall of 2015, he found out that he had Lyme disease and began having a steady decline in health. Both Michael and Sarah were able to move out of the home with black mold, but they still experience the damage done to their bodies from biotoxins as well and the continual chronic infections which persist.
Sarah and Michael have doctors that have recommended protocols which would help their health significantly. They also have connections with fellow biotoxin warriors who have had significant gains (80% or better) through some of these protocols. The only thing standing in the way, between Sarah and Michael getting the help that they need to improve, is finances. I really believe that if we come together and help, we can make a difference in their lives.
********
This portion I'm kickstarting will help them with their
initial
needs.
There will be a part two to cover the goal after they return home
 after this one is raised.
What phase 1 will help with:
-Local doctor's visits, medications,  lab work, and going to Amen Clinic (for scans and one doctor's visit only). The scans will help pinpoint exactly which treatments will be needed to tailor-fit their individual needs.  This will also include transportation and lodging. 

-Kickstarting IV treatments.
-Food Needs: thankfully, for six months they had help with food, but unfortunately, that has come to an end.

-Small contribution to rent. They live with Sarah's parents and pay a small amount of rent monthly. Maintaining their residence is vital since the air quality is deemed safe and has given them improvements.

Part 2 will focus on Sarah and Michael's next phase required to finalize their health goal of 80% or better. 

If you want more detailed info on where all of the money goes, there will be updates on the blog with expense reports.

I'm going to now have Michael and Sarah share their perspectives on one another: 
SARAH:
When we lived in our mold home, I used to see more frequent and intense seizures and Michael needing to use the walker and wheelchair more. I witnessed a nasty fall from Michael last year. Michael was trying to care for me as I was dry heaving in the bathroom. As he went to stand, Michael passed out into the wall and went into an intense seizure that turned his face blue and made him have a temporary partial paralysis sensation afterward. In the fall, his head thumped against the wall and since then, we've noticed an increased symptomology in him. Not to mention he still has chronic infections that cause him to falter in health.
I've seen in Michael:
-a loss of endurance.
-limited ability (and sometimes an inability) in doing daily activities that once came easily to him.
-seizures.
-stuttering/stammering in more difficult moments.
-limitations in comprehension and memory.
-chronic fatigue that can be so debilitating that it causes difficulty with movement.
-joint, muscle, and nerve pain.
-daily headaches ranging in severity from dull pain to literally screaming in pain.
-needing to use the wheelchair and needing assistance in his worse moments.
-clinical depression, induced by health conditions
I feel so bad that my husband Michael had to experience sickness himself. Out of everything in the past several years, this has been the most heart-wrenching for me to experience. I've had to watch him develop extreme fatigue in the beginning of our marriage that made tying his shoelaces seem laborious to watching his adrenaline spike as he was forced to caregive for me less than a year later, watching almost nightly seizures for a season, and witnessing him screaming in pain as his eyes began to swell from the force of his tears and screams.
Even if for some reason I can't get help, I would sacrifice to ensure Michael gets the medical care he desperately needs. I long to see him accomplish tasks that are deemed normal to most like cooking, doing the dishes, driving, working, dancing, and taking me out on dates.
I can't put into words what a nightmare it is to watch the person you love the most writhe in pain screaming until their eyes are swollen or watching a seizure that takes them out of consciousness just a little too long for your comfort or seeing the frustration painted on their face as they're trying to understand a question formulated that should be easy to interpret. It's worse than going through the hell yourself.
This happened during a time when Michael was trying to go to school to better our future while also working from home online. Since his fall, he has not been able to continue his education and work became a struggle until he was no longer able to continue. He tried to go back to school last fall, but his health decline was too sharp to continue. 
For somewhat selfish reasons, that's why I want him well. I want my husband back. I want to see him functional. I want to see the man I married come back to me. I want to see that restoration is possible in his life and I truly believe it is. 
As a side note: if you want to know a brief overview of what has taken place over the past several years,
go here: Things You May Not Have Known that Have Happened Over the Last Several Years. 
MICHAEL:
Where Sarah is now: With the gains mentioned (sitting up in bed longer, using the walker without assistance/ walking short distances without devices at times, etc.) Sarah still has ongoing battles with her health condition. What I have listed below are her symptoms.
Keep in mind that she's had these issues for the past few years but they are at least improved from where they were in the past thanks to the loving support of contributions to get Sarah treatment. Sarah still has:
-daily neurological movement issues
-ataxia (coordination issues upon walking)
-seizures (even with medication)
-mostly bedridden (issues are worsened when she isn't in the bed)
-moments of speech difficulty
-struggles with walking
-stability
-weakness
-neuropathy
-fatigue
-cognitive issues
-sensory sensitivity
-re-occurring depression from health issues
She has been mostly confined to the home because her health issues worsen when she's not in bed. Because of this, she can feel imprisoned.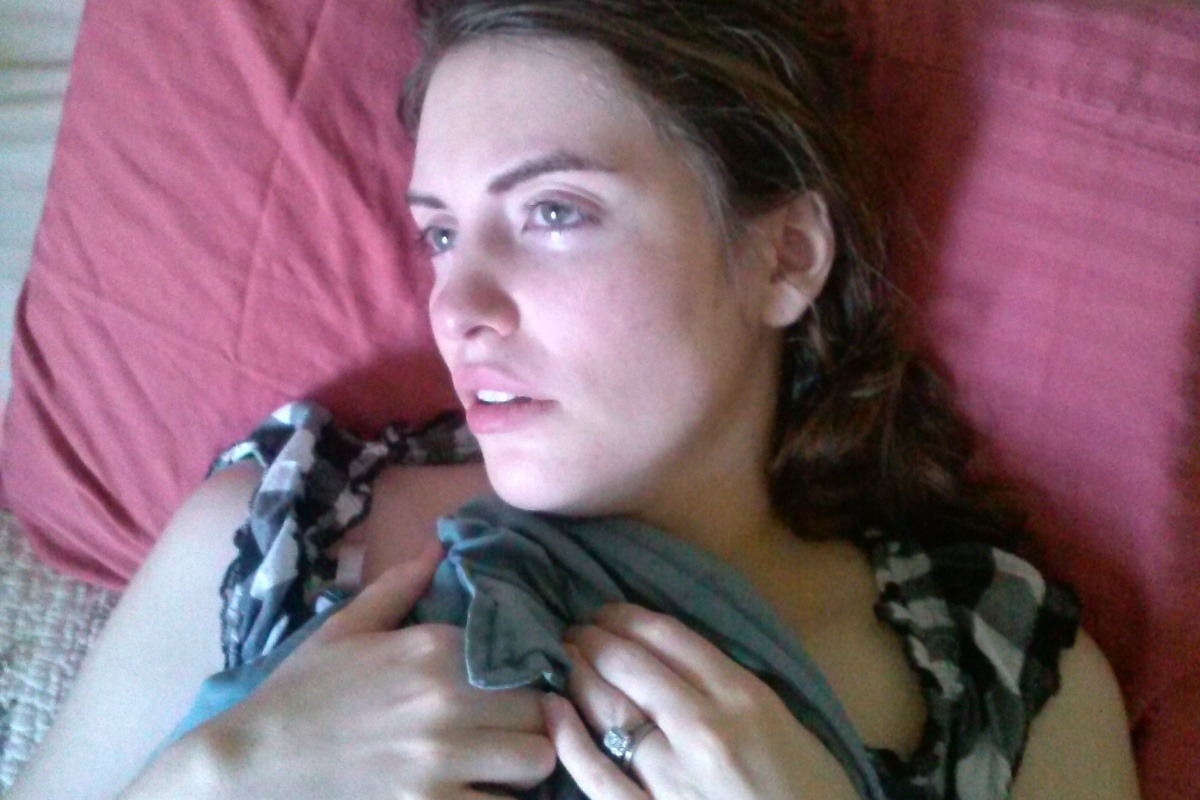 I'm concerned about her eating less and losing weight, but more importantly the nourishment she needs.  I'm also concerned about her not being on the meds that helped and not getting the treatments she needs and what this could mean for her health. I really don't want to see her go backwards.
We know things that can really help that doctors have advised us to do for her and others have had amazing results but the finances stand tall as a Goliath hurdle. I can only imagine you as a part of God's army locking arms with us to see this giant toppled and our health restored to get back to life and try to live out our God-given dreams. Can you imagine? It would be amazing!
Will you help us turn the page to a new chapter in the journey and story? For more from our story, you can go here:  http://bit.ly/SarahAndMichaelsRoadToRecovery 



+ Read More