A Leg Up For Rez Dog Rescue
$1,370
of $5,000 goal
Raised by
26
people in 53 months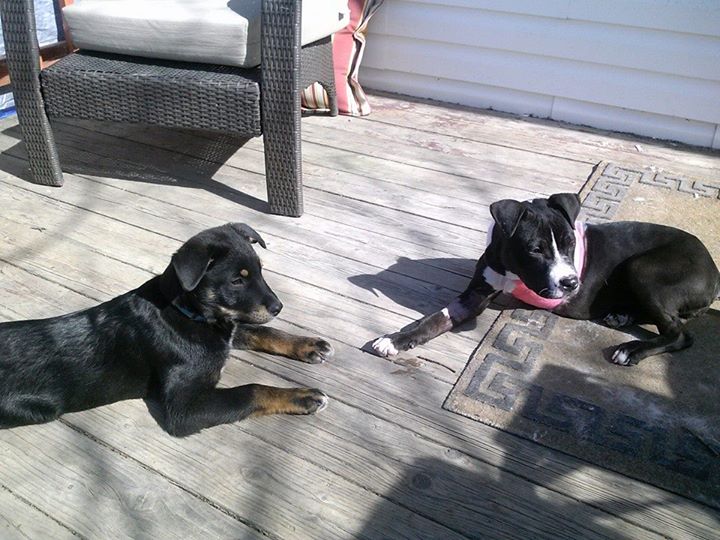 Rez Dog Rescue of Montana is a Dog Rescue group saving dogs and puppies from the Indian Reservations in Montana. Many of our dogs are strays or given to us by families who can no longer care for them. All of our dogs are fixed, vaccinated and medical issues resolved before we find them loving homes. The dogs come to us with fleas, mangy, starving and a whole host of other issues. Sometimes we acquire a Momma dog and puppies. If their family wants the Momma back, we make sure she is fixed before returning her to her family. All of our dogs are fostered in loving foster homes. Each home has their own niche. One home takes most of the adult dogs, one home takes puppies, two homes take the mangy and/or older puppies and teen dogs. Our final home takes in the dogs/puppies that have had major surgery. We affectionately call it the "gimp ward." Our gimp ward was full this past month with two puppies that each had a leg amputated. These two amputations were huge unexpected medical bills only weeks apart.

Our first big bill was for Pogo, the pup on the left. Pogo is short for Pogo Stick. He was hit by a car and his family asked us to help and turned him over to us. It turned out his left rear leg needed to be amputated and he recovered quickly. One would never know the little guy was missing a leg, he has great balance and is very playful. The running joke is when he finds out his leg is missing he is going to be so mad. He was adopted by a wonder family and is doing well.

The little gal on the right, Truffle, was a stray in Hardin, Montana. Her left leg was very deformed and we had it removed. It was removed up to the shoulder. Her other legs are not strong and we are not sure if it is due to poor nutrition or a birth defect. We have been feeding her high protein food and supplements to help her regain strength in her other legs. It's been two weeks since her surgery and her staples will be removed this week. We are not sure if she will need therapy in the future or if she will have other special needs at this time. She is with a foster home and will be in our system for a month or more before being adopted.


The cost of both amputations was close to $2,000.00. This was a big expense in one month's time. Rez Dog has never set up a page of this kind before. We never needed to before now. Puppy season is upon us and with that means getting many puppies and adult dogs fixed. We are not sure what kind of special need dog might find its way into our system next. We know we want to be ready to help pay another large vet bill down the road. Any donation will help allow us to help fix broken dogs in he future. Thank You!
+ Read More
Be the first to leave a comment on this campaign.