Owl's Nest Flight Enclosures
$8,675
of $145,000 goal
Raised by
5
people in 38 months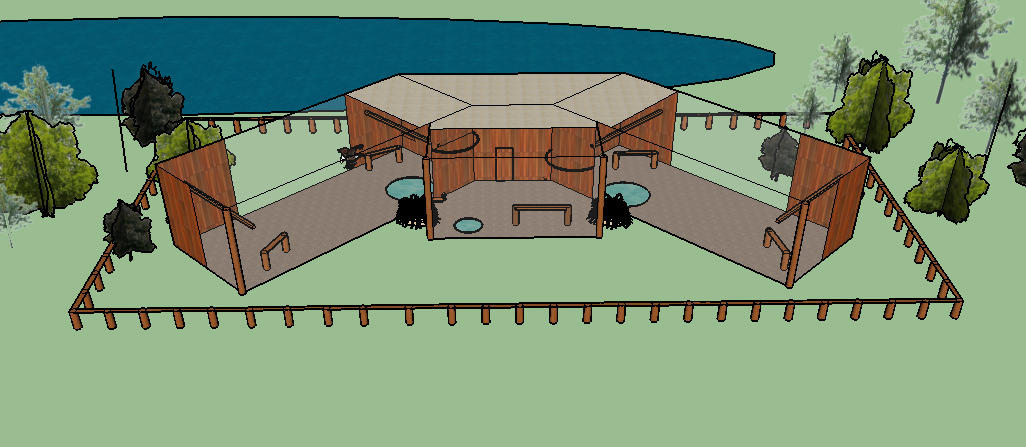 Owl's Nest Sanctuary for Wildlife
is a state and federally permitted wildlife rehabilitation organization serving the Tampa Bay area and working to rescue, rehabilitate and when possible release native Florida wildlife.
In January 2016 we celebrated our first year and spent time reflected on how we could better serve our area. We had handled over 1,000 wildlife cases in 2015 but 20% of those cases had to be transferred to other organizations throughout Florida because we did not have enclosures for flight conditioning. The process of transferring animals back and forth is not only difficult on our limited volunteers; it can also be stressful for the animals. We decided that our major goal for 2016 would be to build our very own set of enclosures that could be used for a variety of species and allow for flight conditioning when needed.
Our team spent time designing enclosures that would benefit most of the species we work with and set out to find the perfect piece of land to acquire. We knew that acquiring land could take months but on March 17th we were blessed with a gift of land in that backs up to a nature preserve.
Now we are in the next phase of our plan. We must secure the necessary funds in order to purchase the required materials and build our enclosures. We are estimating that in order to purchase the proper durable materials and install them so that they are strong enough to last through a hurricane, we are going to need roughly $100,000.  We are in the process of securing funds through a variety of fundraisers, grants, and donor gifts. This page will be used to share our progress and allow donors to make donations that will be used specifically for the construction of our enclosures. Any funds we raise over the needed amount will be rolled over to help cover the costs of our animal treatment and care.
As a reminder Owl's Nest Sanctuary for Wildlife is a registered non-profit organization and your gift is tax deductable.
+ Read More
Be the first to leave a comment on this campaign.