No to child sexual abuse: Georgi's case needs us
€200
of €4,000 goal
Raised by
5
people in 6 months
Hello World, I turn 40 years on the 18th of January 2019 and my wish is to open a mental health care support center, and a shelter for victims and survivors of Domestic Violence and Gender based violence in my city of Douala, Cameroon by June 2019.
My names are
Marie Angele Abanga
  (simplified to Marie Abanga) aka MAG and I like to describe myself as a "Jacqueline of several trades". I am an everyday woman and mother with a zigzag profile. I am an Activist, an Author, a Coach, a Consultant, a Feminist, a Lawyer, a Lecturer, a Prince 2 Project Manager, a Psychotherapist, a Philanthropist and an etc! I just loves to sum it up by saying I am a person of passions and a tale of talents. My life's journey has filled 6 books already and my three musketeers keep me busy at home.
https://web.facebook.com/Hope4theabusedandbattered/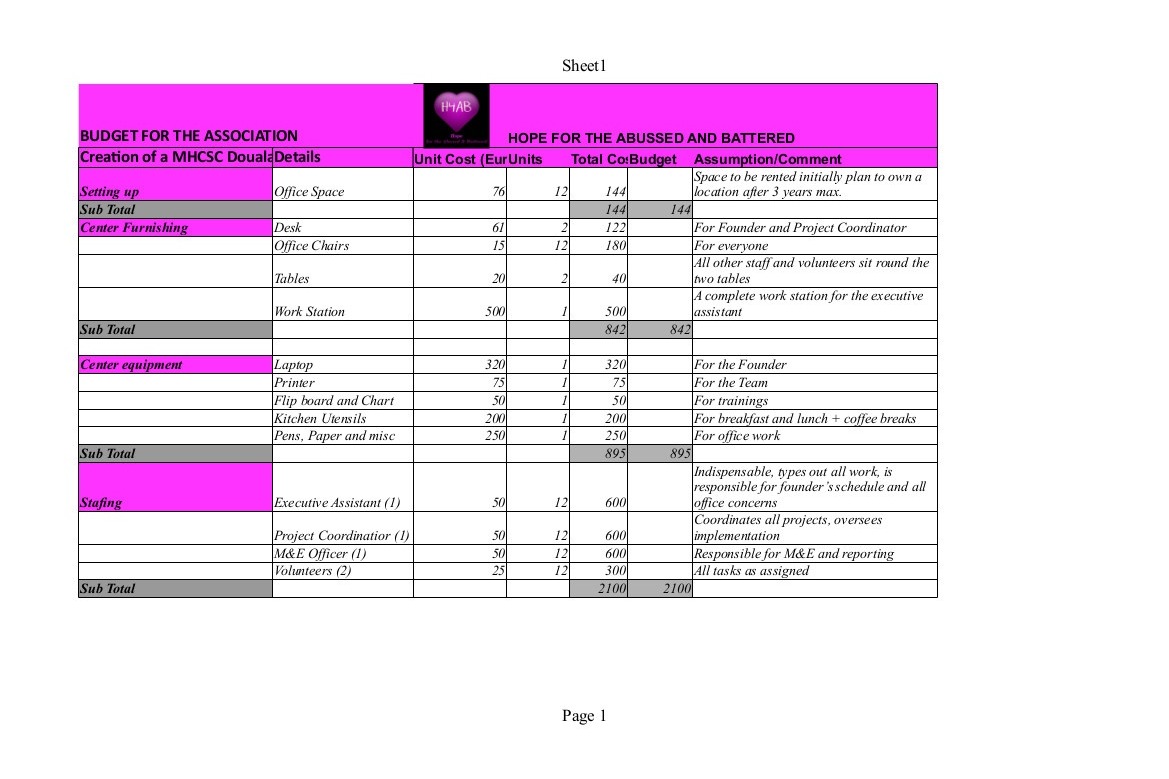 I am the founder and CEO of the association Hope for the Abused and Battered, and the Country Director of the Gabriel Bebonbechem Foundation for Epilepsy & Mental wellbeing.
Ahead of my 40th birthday, I am soliciting for funds to start implementing projects of my association which are very close to my heart.
Donate to/for me while I am still alive. My association Hope for the Abused and Battered is a precious baby who was born ( in December 2018) pursuant to a 39 year tough pregnancy with various traumatic twists and turn leaving me with different physical and mental health challenges.
I was diagnosed with Rheumatoid Arthritis in 2008 and PTSD in 2014. In 2013 I was almost all deaf and had to start wearing hearing aids immediately. In the midst of it all, Hope kept me going.
I lost my only brother in 2014 to epilepsy and mental illness and I wrote a book to immortalize his journey.
In the city of Douala Cameroon which is the economic capital of Cameroon, for a population of over 2.5 millions, there is onle one psychiatric ward in the main public reference hospital. There are a few other private neuro-psychiatric centers, but no mental health care support centre. Having worked for 2 months at the psychiatric ward mentioned, and witnessed 1st hand the challenges on the ground with only one resident psychiatrist and no psychologist, MAG who holds both a diploma in psychology and in Cognitive Behavioural Therapy, wishes to open such a centre in her community.
The centre will equally serve as a shelter for victims and survivors of DV  $ GBV especially with the current crisis bringing the country to the brink of a civil way, causing thousands of internally displaced, abuse and gross marginalization.
+ Read More
Be the first to leave a comment on this campaign.