Help Me Build A Better Electric Car
$

330
of $20k goal
Raised by
3
people in 42 months
I want to build a better electric car, but I need a little help from you to get the ball rolling.


About the founder: My name is Elvin. I am a 22-year-old business student, who was born and raised in Bronx, NY. Besides my love for our planet Earth, I am also an automotive enthusiast. Back when I was in high school, an idea came to me for a Car that can do all the great things cars do today, but also do its part in creating a more sustainable future by drastically cutting its greenhouse emissions, a Car that could save the world. Due to school, work and just life in general I have not been able to turn my "idea" into an actual 3dimensional working car. Earlier this year I decided to quit my fulltime job put the pursuit of my business degree on hold, in order to dedicate 110% of my time to making the car a reality.

About the company: GreenStar Motors is an electric car start up determined to bring a full-line of electric vehicles to the masses. We want to build the best Cars on the road who just happen to be environmentally responsible. As far as we know, we are one of the first Car companies (If not the first) to ever come out of New York. We are also the only Car company trying to raise funds through crowdfunding. We have a few dozen innovations that have the potential of changing the world.

Our biggest advantage: As a native New Yorker whose life completely revolves around the City, it is impractical to own an electric car. We figured out a way to practically charge the in-car battery while living in a city environment with limited access to charging stations.

Campaign expectation: We have set a goal of $20K because it is the minimum amount required to patent our first few major innovations. Until now all of our efforts have been completely out of pocket. $20k won't be nearly enough to completely fund our company, but it's a start. Our most recent estimate on the cost of building a working proof of concept is just under 1 million dollars. We know this is a LARGE amount of money and don't expect to raise that kind of capital here.

If you can't afford to contribute, I completely understand. Can you do me a favor and share my campaign with the World?

We want to save the world, but we can't do it without you!
Thanks,
Elvin Z.


(Whether you are skeptical of climate change or not, the bottom line is that we have to treat our planet better. What's wrong with cleaner air?!)
+ Read More
This is not a "normal" crowdfunding campaign. Instead of offering products. I had to come up with creative perks. This is what you get with the "Super Star" pledge, Ill have your facebook profile picture (or whatever picture you want) turned into a Simpsons style cartoon drawing.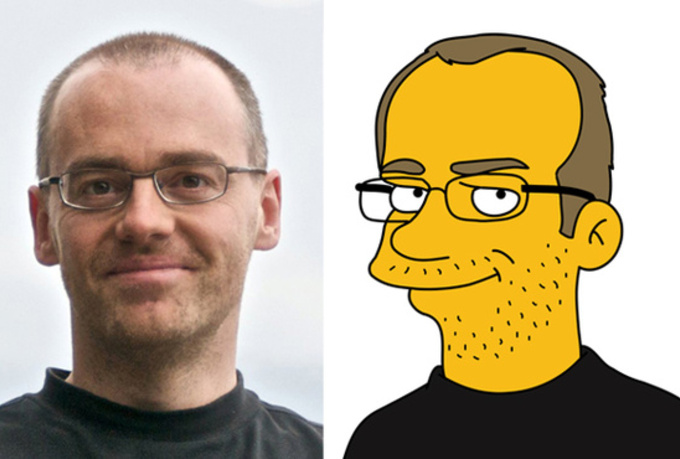 + Read More
Help spread the word!
 34 total shares
Be the first to leave a comment on this campaign.