Bringing smiles to sick kids Noelle
$6,469
of $5,000 goal
Raised by
127
people in 47 months
http://www.myfoxboston.com/story/29826738/local-girl-with-spine-condition-delivers-toys-to-local-hospital 


This will be Noelle's second year, raising money to bring fun items to the children at Tufts Floating Hospital in Boston.

This summer, Noelle will swim 1.5 miles across Province Lake in East Wakefield, NH. She has been an outpatient since the age of 5 when she was diagnosed with a rare spinal condition which causes constant pain and numbness in her legs along in addition to other problems. She spent 3 years with restricted mobility in a rigid back brace. Each time she went through a procedure or difficult situation, the hospital would provide a prize or reward which kept her spirits up. When she endured a 1:30 minute MRI in Feb of 2014, she noticed that the reward closet was quite empty. She asked what would happen to the child after her and they said there would be nothing for them. The prizes were all donations, mostly from the staff. Seeing as though the small reward was so important to her throughout her time at Tufts, she has decided to raise money to fill their closets and bring smiles to inpatients and outpatients at the hospital.


NOELLE'S STORYNoelle was diagnosed with Dysplastic spondylolisthesis at the age of 5. (Dysplastic spondylolisthesis is a rare congenital spondylolisthesis occurring because of a malformation of the lumbosacral junction resulting in small, incompetent facet joints.) I know that's a lot of medical lingo. Basically, Noelle 4th Lumbar is slipped and twisted over the 5th squeezing the spinal cord. Certain movements or falls could cause paralysis. Noelle was placed in a rigid back brace for 3 years. During those 3 years, she couldn't play outside, participate in physical education, recess or even ride a bike. It was a very difficult time but she remained consistently positive. She found ways to keep herself busy with sewing, piano and reading. Last summer her doctor said that although her condition remained, it had stabilized to a degree where she would be able to do some physical activity and slowly wean from the brace. In October, Noelle began swimming and loved eve
ry moment of it. In January, she joined a swim team and recently had her first swim meet! She is slowly regaining strength and muscle and thriving in the pool. 2014: The Mary Jo Brown Spreading Smiles Kindness Banquet. They are an amazing organization and surely life up to their mission of spreading smiles!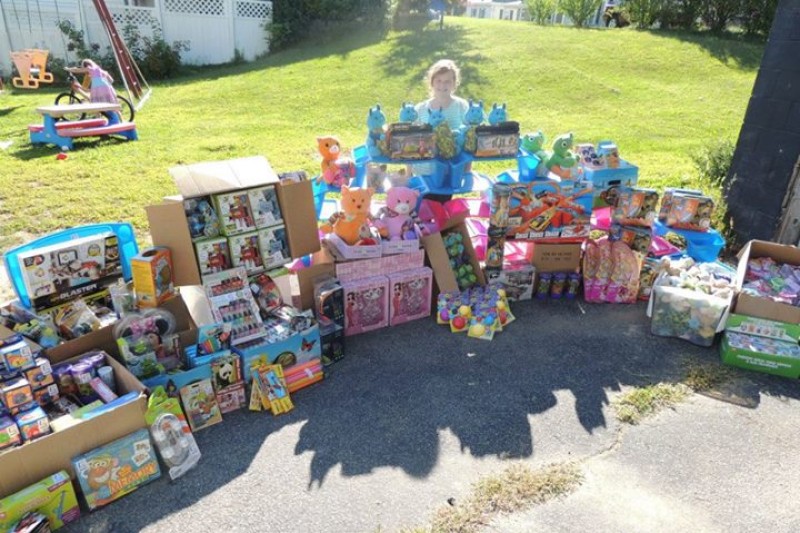 2014: Noelle brought over $4,000 worth of toys and small prizes to Tufts Floating Hospital in Boston.


2014: We fit over 2,000 toys in one trip! I'm still not sure how we got it all to fit.


2014: She made it across the lake! What a huge accomplishment after being so physically restricted for most of her life.





2014 Spreading Smiles Kindness Award Winner from the Mary Jo Brown Foundation.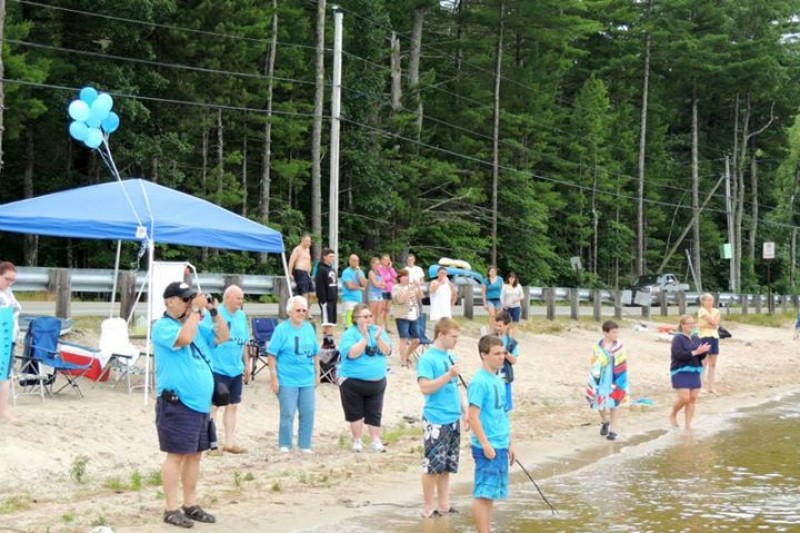 Noelle's supporters! She loves seeing those shirts on everyone.

We've come so far and we appreciate everyone's support. Before you leave, here is a short clip to bring you a smile. This is Noelle in her very first rigid back brace. She was able to move some and figured out how to make some fun noises. As always, she's laughing and smiling. enjoy!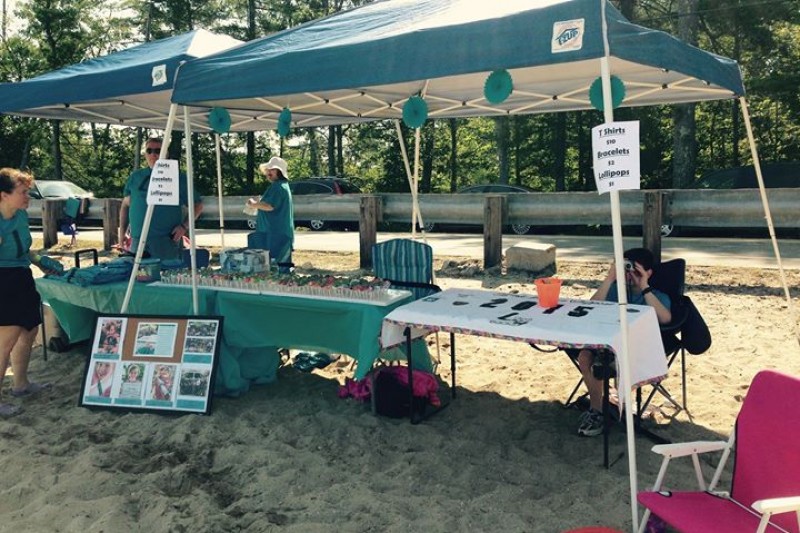 All set up for the big swim! Thank you to everyone who came out to cheer her on and support her swim.


Finished the 1.5 mile swim and still smiling! It was a difficult swim this year as she did it without stopping. She was in a lot of pain afterwards (even though she's still smiling as always), however she said, "A bit of pain for me is worth the smiles I'm bringing to kids sicker than I am."

Unfortunately, Noelle doesn't think she will be able to swim again next year. Her back has gotten progressively worse. We'll see what next year brings. Weather or not she can do the big swim, she plans to continue fundraising and helping other kids regardless of her own physical condition.


If you would like to send a donation via mail you can make donations payable to and addressed the following: 

Laps 4 Backs
C/O Haverhill Bank
PO Box 1656
Haverhill, MA 01831


+ Read More