Help My Students See Shuffle Along
$1,400
of $1,330 goal
Raised by
22
people in 31 months
Hi, 
My name is Jazmiine Harper-Davis. I teach Performing Arts at Leadership Prep Brownsville Middle Academy. I think it's important to note, I'm the founding performing arts teacher here, meaning the first ever. That's a pretty huge deal. Because this is the first year of the school implementing performing arts, I made it my duty to prove that this class is a huge assest to our school and meaningful for students. Over the course of the school year, I've opened up the doors of possibility for many of our students. I am a huge supporter of arts education and an advocate for keeping the arts in our schools, not just an after school program but a part of the curriclum. 
This year I've gotten to work with all my students to teach them nearly every aspect of Performing Arts from lighting to sound to music theory to improv to movement and singing. Over the course of the school year we've had winter concerts, a black history month showcase, a talent show and their spring musicals (Little Shop of Horrors, The Lion King, West Side Story,  and Dreamgirls.) It was through these expereinces that I was able to see these students in a different light, likewise they were able to see themsleves in a different light. A lot of my students found a passion they didn't know exisited for them because they didn't have the exposure, and I want to change that. 
So here's what I've proposed! 
WHAT: Taking my top 12 Performing Arts students to see the Broadway show "Shuffle Along" on Broadway
HOW: I'm going to have to be very selective with the students that get to go on this trip and I've narrowed it down to who should/would be able to attend;
-        Students who aren't failing two or more classes and possibly risk staying back.
-        Students who have shown extreme interest and engagement in Performing Arts classes and have given the effort and show potential skill into having a Performing Arts career in the future.
WHY: Seeing is believing. In class the students are always learning new songs, dances, musicals and at the same time I've tried my best as much as I am able to, to implement black artists into their curriculum. So they learn about different composers, actors, writers, directors, producers, dancers, singers, and in general the MANY Broadway shows that feature and tell the story of people of color. It's important for our students that wish to pursue the arts. It's important to note this is one of the FEW shows on Broadway with an all-black casts (sans one but that's the point), black director, choreographer, and orchestra (for those students who are deeply interested in the music). This is a show I saw (I'm 23) and I immediately connected to it for its rich history about a subject I'm so extremely passionate about. I think narrowing it down to 12 students is best because I'm ensuring that the trip will be worth it. Most of these students expressed an extreme interest in the show, are leads in their current musicals, and are all around impressive students. This trip will not be taken lightly. I remember my HS Drama teacher taking me to see Broadway shows that forever changed the trajectory of my life and my career. It's important for these students to see a show that tells a story that would otherwise be forgotten. It's important that the story lives on and what better way to ensure that than with the next generation. My students. 
WHEN: The ideal date to go would be during a matinee performance on Wednesday June 15th  due to the fact that anything else would be too late for students to be out on a school night. #responsibleteacher 
This is something that is very important to me and I think it will be even more important for my amazing students. So donate what you can, and if you can't share it with someone that can. 
With Love,
Jazmine Harper-Davis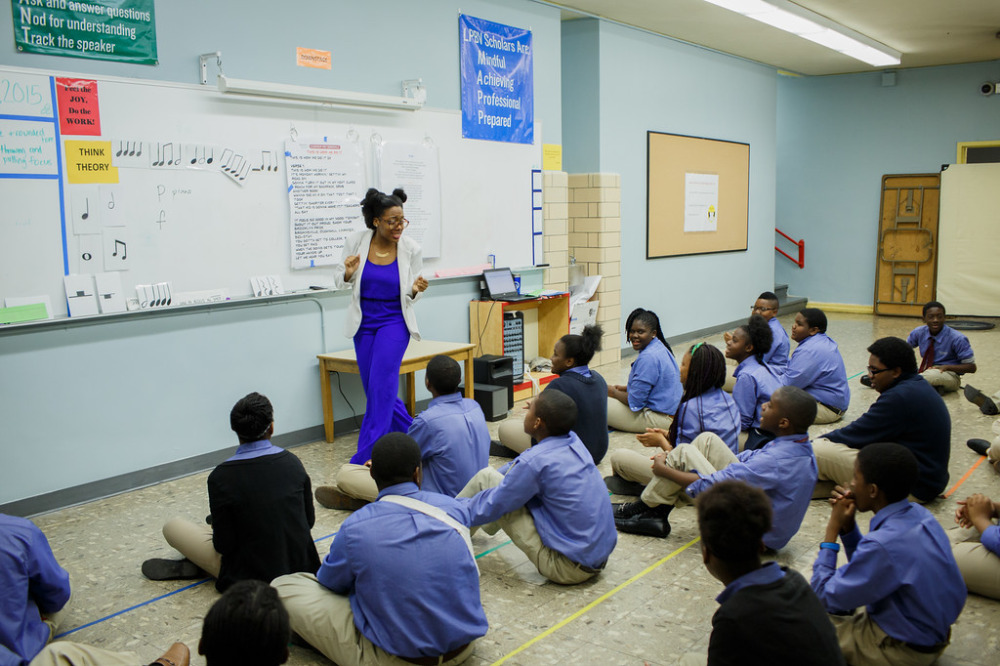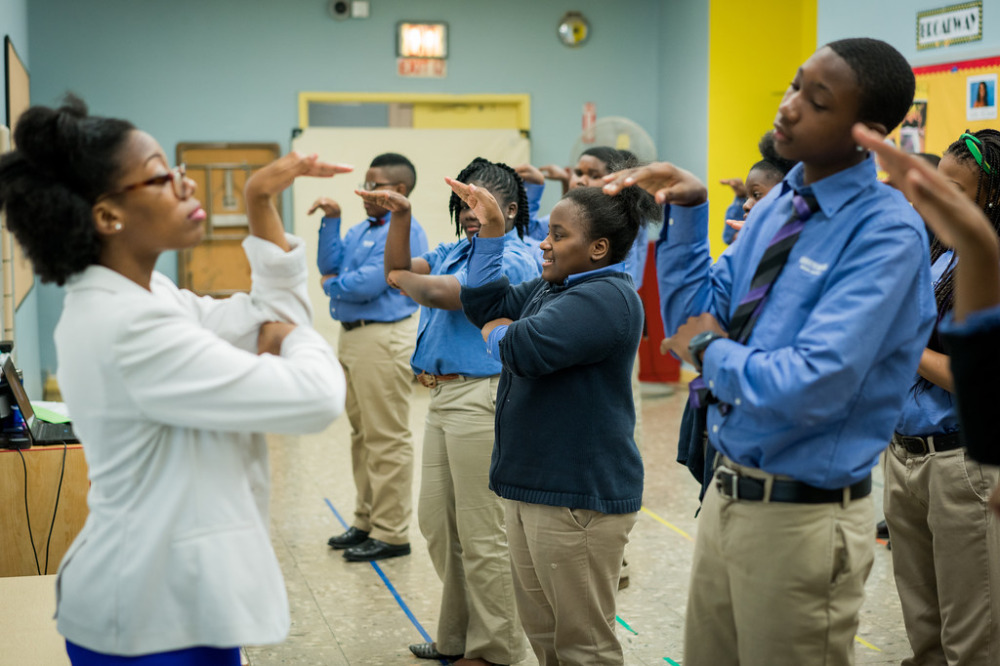 About Shuffle Along
+ Read More
Update 2
31 months ago
Share
Through the generosity of some amazing donors, we have met our goal, in only FIVE days. I honestly didn't expect to meet it so soon, however because of this I've gotten word there are people who are still willing and wanting to give.
So I'm going to open the trip to add (4) more students (yay!) Any additional funding we receive will be used to take more students to see the show.

Once again from the bottom of my heart THANK YOU all who donated and shared with family and friends, this wouldn't have been possible without any of your help.

Here's a quick thank you in the form of some of the 6th grade students performing "Steppin To The Bad Side" from Dreamgirls.
+ Read More
Update 1
31 months ago
Share
Thank you ALL who donated and shared so far! To express my gratitude I come bearing gifts, in the form of one of the students I've selected singing a little bit of "You'll Be Back" from Hamilton!
+ Read More
Read a Previous Update