LOVE ARMY FOR SOMALIA
$2,342,404
of $2.0M goal
Raised by
83,019
people in 8 days
HELLO EVERYONE !!! This is Chaka, Casey, Juanpa, Ben, Amanda, this is everybody that is making this movement !!
This movement started with a crazy idea, what if we could convince Turkish Airlines to let us use one of their flights to Somalia? And fill it with food!
One shipment
- providing
immediate relief
for
immediate need.
Everyone of us posted a 2 minute video asking our audience for their help.
After a couple of hours, Turkish Airlines approached us with a positive answer !!
Not only they are making available a full cargo flight that can fly 
60 TONS OF FOOD
, but they agreed to let us ship food containers on their commercial aircraft to Somalia,
UNTIL THE END OF THE FAMINE
!!!
One airplane at a time - one shipment at a time !!!
We are learning how to help
NOW
, starting with one point of impact.
Right now, we've proved how much our power doesn't mean much individually, but has the potential to move mountains (AIRPLANES!!!) when we UNITE !
That's why we've decided to raise money all together
.
Our cargo of 60  Tones will fly to Somalia 
in 10 DAYS !!
Which means we have
10 days to find 60 tons of food!!
FYI, this is what 10 tons of rice look like:
We've decided to team up with the NGO on the ground American refugee committee
ARC is in Somalia right now and has been able to send us pictures of their food distributions.
They are an NGO we trust and we know they will be doing what's right with every food we will give them.
This is the food we want to give:- Rice- Vegetable cooking oil- Nutritional biscuits- Flour- Sugar- Porridge
For the first flight, we will buy the food in Istanbul, as a thank you to our Turkish friends that supports the movement!
Later on, we are hoping to learn how to buy food directly from local businesses in Somalia. We want to support the Somalian economy.
For water, we've learned from multiple NGOs on the ground, that the most sustainable thing to do is get water trucks to be delivered. 
Each water truck is about $250 and about 2000 liters
Those 2000 litters will support approximately 100 families of 6 people.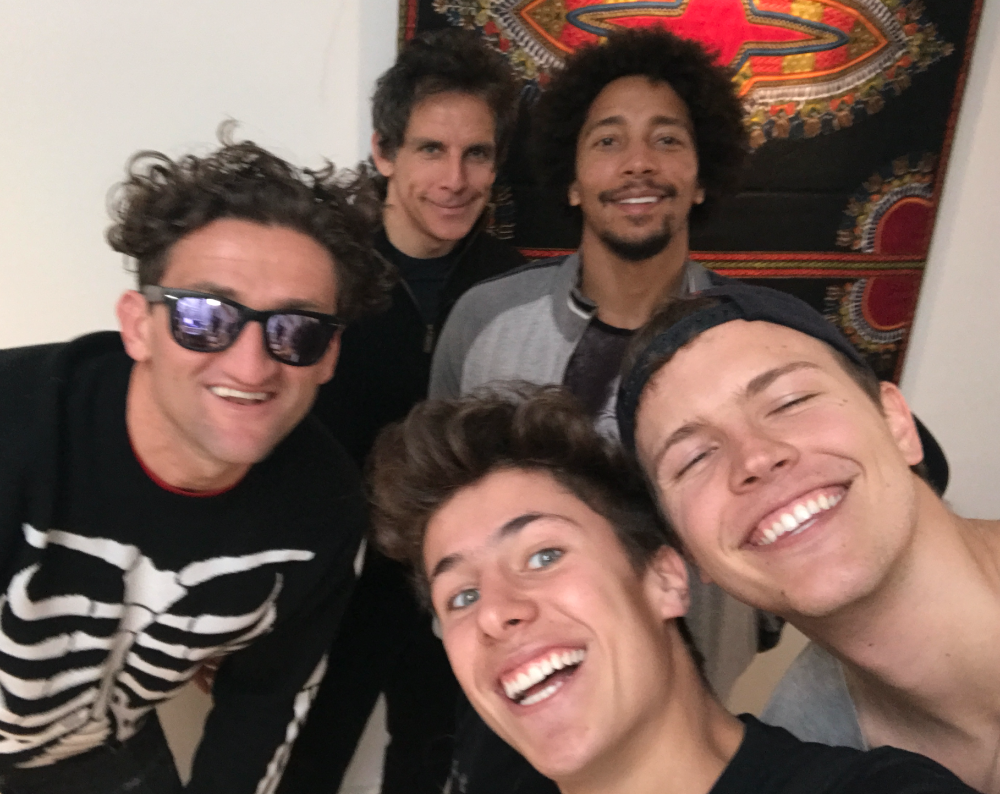 To all our donors:
Ben Stiller is generously letting us use his charity STILLER FOUNDATION in order to receive and manage the funds. This means U.S. DONORS WILL BE ABLE TO WRITE THIS DONATION OFF YOUR TAXES if you wish.



To get that tax receipt please email
mg@dr-barbara-sturm.de
 after your donation.
We hope this will help you to help the people !
What we want to do together with you,
Isn't like anything done in the past.
We are promising you, the makers of this movement,
full transparency,
Funds will be handled by the Stiller Foundation, and you will know where every dollar went,
You will know all the successes of our mission.
And all the struggles.
We are not sure how much you will all be able to contribute, or how many difficulties are gonna rise as we execute our mission.
But we know our hearts united together are
unstoppable, 
And if we keep using our hearts, we will keep making the right moves
And this movement, will achieve its goal.
+ Read More
What a miracle. We are close to 2 million dollars raised for Somalia. You all proved social media could be used for more than selfies. You proved that you cared. You proved that we could unite.

We are seeing a lot of press coverage now making it all about celebrities. Do not let the media steal this victory of the people and change the storyline of what happened: we all came together, young people, older people. It was never about how much money someone has, or how famous, or where are they from. It was about PEOPLE WHO CARE UNITING That's why it worked.

Every general of this Love Army played a role. From the school kid that decided to skip a meal to give 5$ to some celebrities that donated $25,000 everybody's gifts made a difference.

UPDATE ON THE MISSION:
- we are learning from multiple experienced NGOs that sending tonnes of rice/flour/sugar/oil is not the best thing to do. It can crash the local market price and hurt the small businesses there. Plus babies are not able to eat rice.
- Instead of buying from Istanbul we will get small NGOs on the ground to buy food directly in Somalia. We will constantly be checking that everything we give to those NGOs is spent on food & water
- However, WE HAVE A FULL TURKISH AIRLINES CARGO FLIGHT TO FILL WITH FOOD !!! (woohoo!) So we've decided to use that space (60 Tonnes) to fly special food for malnourished babies. The name of the food is PLUMPY'NUT. You can google it and learn from it. We visited the Edesia factory yesterday in Rhode Island in NYC and were so impressed with their work. They are the perfect partners for us because they have the best food to save a kid from malnutrition. After 6 weeks with one plumpy'nut a day the kid is transformed and healthy again. A 6 weeks supply of plumpy'nut costs 50$.
- As of today water is still the largest issue and cause of disease in Somalia. We will allocate half of the fund into water. Some short term water solutions is buying water trucks on the ground (the cost is $250 for 2000 liters which provide water for 100 families for a day). We will get those trucks going while we work on longer term sustainable water solutions.

A big thank you from the heart to everyone that is believing in us and donated.

While we can be excited of this cargo airplane and this 2 million dollars that will go 100% to feed and give water to Somalians, PLEASE ALL REMEMBER THAT THIS IS A DROP IN THE OCEAN. And we need governments, big corporations, large NGOs, the UN, AND ALL THE PEOPLE THAT CARE to play their role, at their scale, with their ressources. If us all individuals can help the world, so can they.

Love to all of you beautiful human beings. We will update you with pictures/videos taken from our friends on the ground. Count on us to make every dollar given count.

We've been heads down working on the execution of the mission so please feel free to have a little celebration dance for all of us (you included!!) And let's keep helping.

Talk to you all soon.
+ Read More
Such an exciting update, everyone - look at the global impact you've all contributed to!

There have been 16,000 donations from 104 countries. The average donation size is $28, and the donations ranged from $5 to $25,000 from individuals all around the world.

Let's continue on our mission to $1 million! Thank you to everyone who's contributed so far and to everyone who will - we're committed to making sure Somalia has the relief they need. Let's do this!
+ Read More
Read a Previous Update