Lowther Hills Ski Club Piste Basher
£4,190
of £9,900 goal
Raised by
82
people in 44 months
HELP US TO PISTE THE SNOW AND DOUBLE THE SKIABLE DAYS AT LOWTHER HILL
We need your help to raise £9,900 to purchase a pistebasher which could double the number of skiable days at the Lowther Hill slopes of
Lowther Hills Ski Club
 which is close to the villages of Leadhills and Wanlockhead in Southern Scotland.
A pistebasher will help us to move drifts of snow around at Lowther Hill and create a much better surface for skiing and snowboarding. A well pisted snow surface will be of particular help to beginners and local children, helping them to enjoy snowsports for the first time.
WE APPRECIATE YOUR DONATIONS
Every donation
Acknowledged on our gofundme page
£10 - £24.99

Acknowledged on our gofundme page and an updated listing to appear weekly on our website
www.skiclub.lowtherhills.com
 £25 - £49.99

'I helped piste Lowther Hill' mug. (Final design may vary) + acknowledgment on our website.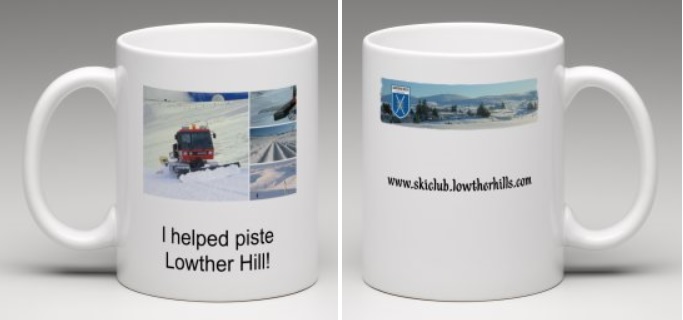 £50 or over

Acknowledgment on our major donors listing which will be framed and hung in our clubhouse + mug , (final design may vary)
+ acknowledgment on our website
HELP US BUY OUR PERFECT PISTEBASHER
We've located pistebashers which will suit our purposes perfectly, but we'll need to raise the money to afford them.
If you've ever visted a Scottish Ski Resort you'll notice that there are lots of fences over the mountain. These are called snowfences and are used to collect big drifts of snow that can be pisted out into a great skiing surface by a pistebasher. We already have some snowfencing, but no way to piste the drifts out. If you've ever dug snow you'll know that digging through tonnes of it by hand is not really an option!
PLEASE BACK OUR COMMUNITY SKI CLUB
In just one year our dedicated volunteers have donated 1,400 volunteer hours to building our ski field on Lowther Hill. A piste basher would help us move our dream one step closer to reality.
Here's what we've achieved in 2014:
-Installed and reconditioned a 450m rope tow bought from Harwood Ski Federation in summer 2014.
-Obtained planning permission for a permanent clubhouse and starting talking to potential funders. In the meantime we've installed a  portacabin as a temporary hut.
-Acquired and installed temporary Tenax snowfencing, while we liaise with planning and funders in order to install permanent, state-of-the-art snowfencing.
-Successfully crowfunded and installed and two webcams to give you live views of the ski slopes and beyond!
-Had a successful inaugral season with 20 days of skiing and snowboarding thanks to our dedicated volunteers.
-Offered local children the chance to learn to ski close to home.
WE'RE ALREADY WORKING HARD TO RAISE MONEY - PLEASE HELP US
Our club is volunteer-run and presently our membership fees simply don't generate enough income for a piece of kit like this! We've looked at grant funding too, but there are a number of tricky boxes we can't seem to tick to go down this route for piste basher.
So...we've decided to raise the money ourselves and have started with a huge cycle sportive which we hope will raise hundreds. But being volunteers we've only got limited resources for events like this. Which is why we're appealing to snowlovers and skiers and tech enthusists alike to help us crowdfund our pistebasher.
ABOUT LOWTHER HILLS SKI CLUB - SCOTLAND'S ONLY COMMUNITY RUN SKI FIELD
"The Lowther Hills Ski Club runs South of Scotland's only snowsports centre"
Founded in 1986, we are a volunteer-based, family-friendly club which has snowsports facilities on the Lowther Hills.
We operate a nursery slope in the village of Leadhills and an area for intermediates on Lowther Hill, where we are currently building new facilities: a clubhouse, a 450 metre-long ski tow for intermediate skiers, and a beginners' area with a 100 metre-long ski tow.
Read more about the Club and join us to be part of the only snowsports centre in the South of Scotland!
www.skiclub.lowtherhills.com
+ Read More
Update 2
39 months ago
Share
We've produced a short video to say thank you for helping us reach the £3,000 milestone!

Because of your support we're almost a third of the way to our target and closer than ever to buying the pistebasher.

Thanks again from Lowther Hills Ski Club.
+ Read More
Update 1
41 months ago
Share
APPEAL UPDATE: MUGS ON THE WAY AS APPEAL PASSES £1,700
First of all a huge THANK YOU to everyone that has donated or shared our piste basher appeal, helping us move closer to our dream of pisting Lowther Hill.
Thanks to the kind and generous support of so many of you in just three months we've already reached £1,740 of our £9,900 target.
For everyone that donated £25 or more we're pleased to confirm that your exclusive 'I helped piste Lowther Hill' mug is on the way to you. We've been informed by Royal Mail that with the post at this time of year these should arrive with you during weeks commencing 4th and 11th January.
We'll be working hard to publicise the appeal further in the press and via social media over the next few months. Please do tell your friends about the appeal and share via social media.
Let's hope for a long and snowy season with lots of great conditions for snowsports. You can keep up to date with ski club news on our website at
www.skiclub.lowtherhills.com
A Happy New Year from all of us at Lowther Hills Ski Club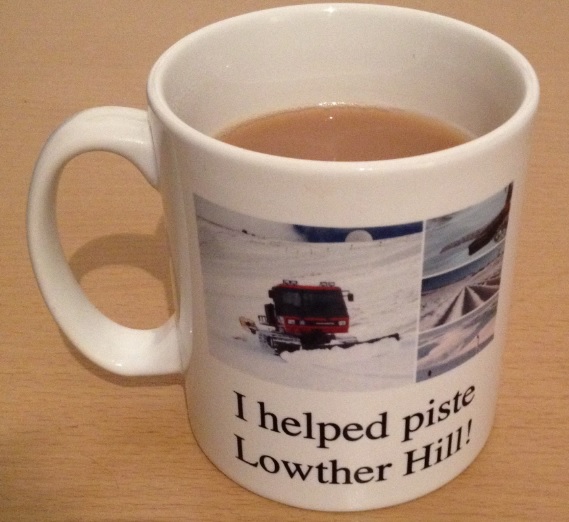 + Read More
Read a Previous Update
Be the first to leave a comment on this campaign.