Kara's support fund
$970
of $5,000 goal
Raised by
15
people in 19 months
I would like you to meet Kara Lang, she is 10 months old and has been diagnosed with several medical conditions. They are: FPIES - Food Protein Induced Enterocolitis Syndrome which occurs in 0.3% of the world's population, Bifid Uvula (which causes her feeding issues and speech concerns) occuring in 10% of the US population, IgE allergies (we carry Epi Pens everywhere for our sweet baby), and CSID - Congenital Sucrase Isomaltase Deficiency affecting 0.2% of the world population. Her severity of CSID has never been seen by her GI or Allergist. She also has GERD - Gastroesophageal Reflux Disease, which is fairly common, but without medications can cause permanent damage. Due to her FPIES and CSID there are no safe medications for her. Same with pain meds, etc: Zero safes. When she hurts, we can do  nothing medically to comfort her.  Finding providers to help her is difficult, as there are only a handful in the country that even know FPIES exists, let alone how to manage it. Especially with her other rare conditions.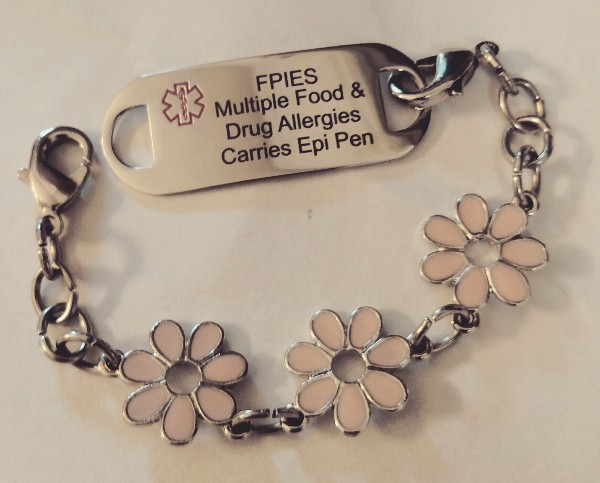 FPIES is a syndrome in which the person is allergic to food proteins and its derivatives. For example, Kara is FPIES to soy. So not only can she not have foods with soy in it, but no medications either. She can also have a reaction from contact so we have to be careful about what she touches, from the soap we wash her bottles in, to the lotion we use, to the ink print on her books, (she's a typical infant and likes to suck on them), etc.  An FPIES reaction causes repeated vomiting, bloody diarrhea as the GI tract is damaged, lethargy, and rashes/hives. If not treated immediately the body goes into shock. 
     Each person with FPIES has different food triggers. There is no testing for FPIES, or each individuals safe foods, so the only way to find out if a food is safe is to feed it to her. Right now Kara is going though food trials to find out what ones are safe; they consist of presenting her with the food, then waiting. She touches the food, or even swallows a few bites and we wait. Within the first few minutes we wait for signs of an IgE reaction, one that could make her stop breathing in seconds. We wait for signs of an acute FPIES reaction, one that could put her into shock, her heart stopped. After the first few minutes we watch the clock slowly tick past the 4hr mark, the point at which an acute reaction should have happened. Then we sigh a big sigh and continue to wait. With each new exposure (twice a day) we start all over again, and we do this for at least 3 days. After 24hrs we also start the clock looking for signs of a chronic reaction, one that looks mild on the outside but is destroying her GI system on the inside; one that could end up causing the same situation as an acute reaction. After 3 days, we breath a little easier, we usually know a pass or fail by now. But FPIES has no rule book, so we continue to wait and see what it has in store for us this time. If all goes well we get 4 days of calm. Then it's time to trial a new food. Right now she has 3 safe foods and 16 known allergies.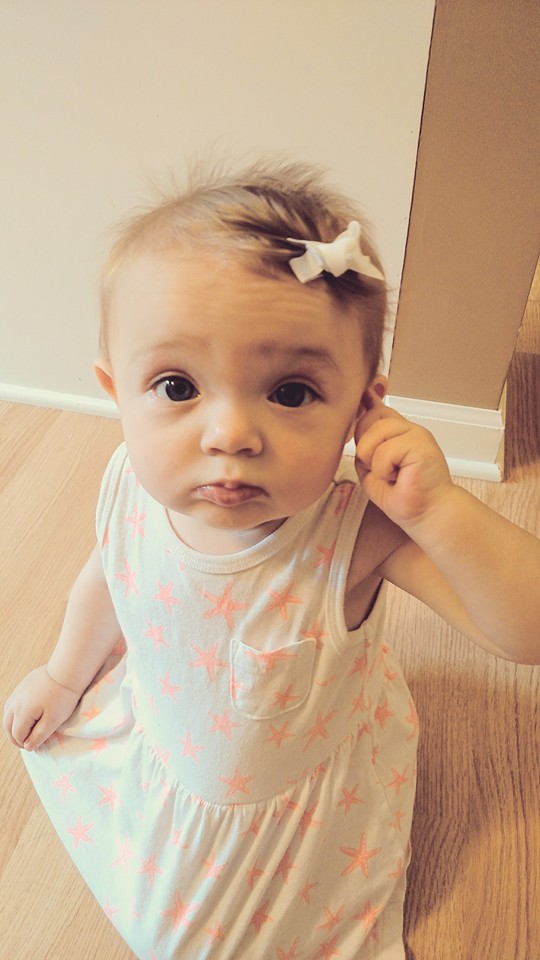 As you can imagine there are a lot of bills that come along with this, and much of our expenses are not covered as there is no medical billing code for FPIES yet, because it is a newer diagnosis with almost no research behind it, so insurance can and does deny a significant amount.  $5,000 would make a small dent in the bills but if we could at least get to that point then no less than 50% of any other donations would go to the FPIES Foundation to help with research and helping other families.
The FPIES Foundations theme this year is "Be The Voice", and it refers to increasing awareness of the syndrome. Thank you for taking the time to read our page, and even if you are unable to donate please consider sharing Kara's page or information with others so that you, too, can Be The Voice :)
www.fpiesfoundation.org
+ Read More
Be the first to leave a comment on this campaign.