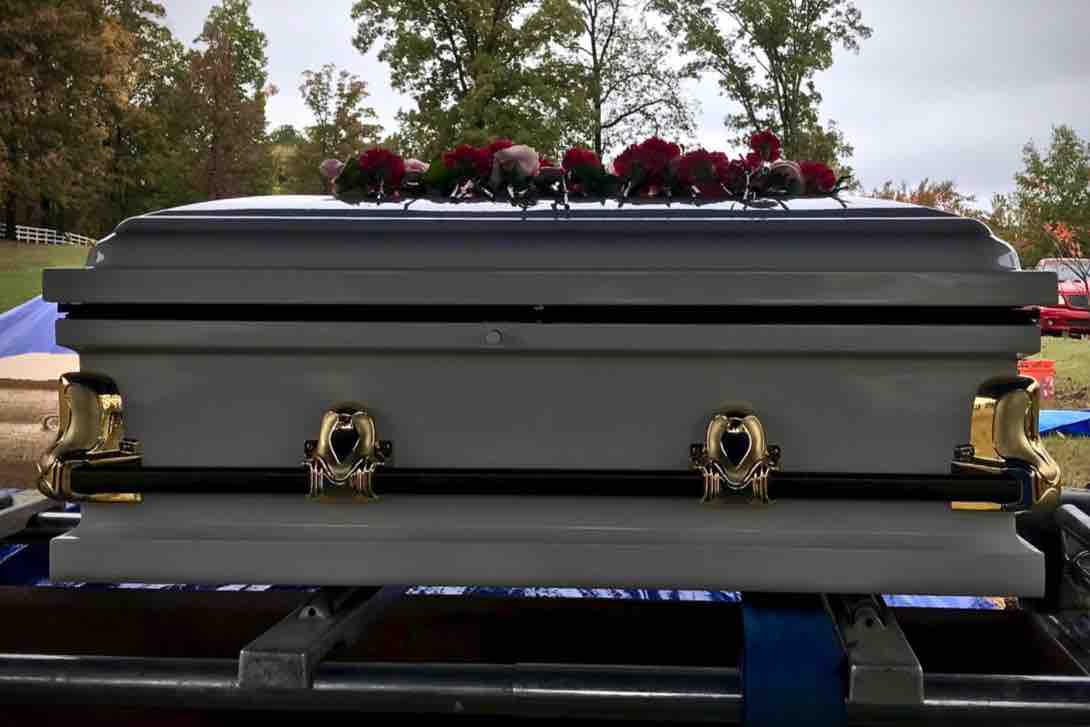 70
6
Justice for Baylee Allen
$2,400
of $1,500 goal
Raised by
54
people in 10 months
*
Justice Peace Prayers & support are needed for Miss Baylee Anna Marie Allen*
    Prayers and support are in need for Baylee Anna Marie Allen. She is a strong tough little 3-year-old, who came into the world fighting with CHD. She has had multiple surgeries on her heart with the first surgery performed almost immediately after she was born and the last one being this in August of this year.  
     With a few surgeries under belt, the coast seemed clear, however, Baylee was thought to of went into cardiac arrest Friday (10/19) where she went without oxygen for 45 minutes. Not much hope was given when she arrived at the hospital where she was presumed brain dead.  Sadly, after many tests ran in the last 2 days the worst has been confirmed. The test showed it was not her heart to cause this tragic event but a traumatic brain injury.  It was believed this tragic event was caused by an individual and has been verified after autopsy. After an investigation into the death of Baylee Allen, which was ruled a homicide by the Mississippi Medical Examiner's Office, an arrest has been made. Baylee Allen died of blunt force trauma and head trauma.
     The family consented to organ donation so Baylee could help another family in need. Baylee's loved ones are now left picking up the shattered pieces of their hearts. This sudden tragedy is a horrible enough burden on them, helping financially any amount can help making it even harder. 
    ANY amount, small to big helps this family. Please consider donating to help defer the cost of unfortunate expenses. If you're unable to donate at this time, sharing Baylee's story and asking others to share as well, is just as much help. 
       As the sister of Tyler Allen, Baylee's father, I am making sure all donations are in the right hands so the needs of Baylee's memorial can be taken care of.  The total $ number for the campaign is to ensure I ask for enough to help, as loved ones take on the role of caring for Baylee's siblings, Branson and Brooklyn. Whatever Baylee's campaign is blessed with donations ALL will be used to secure the care for Branson and Brooklyn, as their lives have drastically changed after this life altering event and help with things from clothing, daily necessities, to maybe even Christmas. I will give you updates and details as we figure them out as well.    
   Though we have laid sweet Baylee to rest we still need you. Help by encouraging others to SHARE Baylee's story as well! Even with little donations as like $1-$5, the more people sharing, the more we can help Baylee and her siblings, her dad & grandparents who did NOT deserve this.  From the bottom of my heart, I appreciate and thank you, Megan Allen & family. 
A BIG THANK YOU to Gold Strike Casino Resort Tunica for making sure we could lay this sweet girl to rest so beautifully. We are forever grateful for your donation.  
* Tyler Allen  * Casey  & Lisa Engan * Kenneth & Lisa (Stuart) Allen * James & Melissa Arwood *


+ Read More