Jungle Bay Communities Emergency
$112,864
of $555,000 goal
Raised by
661
people in 42 months
Help fund disaster relief for the victims of Petite Savanne.
Most Jungle Bay workers & their families need to start over as they have lost everything!
Jungle Bay needs your help to provide medical supplies, emergency supplies & temporary shelter.
The floodwaters of hurricaine Erika have damaged the communities surrounding Jungle Bay with major mud slides. Many people have lost their homes. Many lives of community members have been lost in and around Petite Savanne. Others have lost their ability to earn a livlihood. We are seeking to assist funds to support this.
Video
 of Petite Savanne on August 27
For information about donating supplies or offering other support email info at junglebaydominica.com
Note:
no funds will be used for administrative or overhead purposes. 100% of donations will go to disaster victims in Petite Savanne and area.
For more on our successful history of fundraising to support community efforts visit:
www.junglebaydominica.com/about-us/community-support
Special thanks to our friends and medical / pharmacy support from the USA: Dr. Jeanine Abrons, Dr. Ron Abrons, Dr. Jess Nadeau and Dr. Erica Maceira
BACKGROUND INFORMATION
Transparency is always the best policy and we want to let you know more about the background of this project:

1. Who are we?
Jungle Bay Community Fund is the bank account where funds will initially be deposited. This is the dedicated bank account set up by Jungle Bay Dominica resort, a leading sustainable tourism resort in the Caribbean, The resort is owned and operated by Samuel Raphael and the resort employes 54 staff.  Sam has won numerous awards for his support of sustainable tourism and philanthropy over the years.

2. Where we're from
Sam Raphael was born in Dominica, but now has US citizenship and travels between Dominica and the US to run various socially and environmentally responsible operations that give back to the local community. Jungle Bay is located in the SE of Dominica however it is now destroyed due to Erika.

3. Our relationship to the parties we're raising funds for:
The people who we are fundraising for are the displaced residents of Petite Savanne who have been hard hit by Tropical Storm Erika. The resort they worked at has been destroyed and no longer exists so the staff are out of jobs, many of them have lost family members and friends who were killed in the storm. To make matters worse, the village of Petite Savanne where the staff members all live has been deemed too dangerous to live and the government evacuated them. They no longer have a home to go back to.

4. How the funds will be spent:
Funds will be spent to buy medical supplies and other critical supply lists identified by the government of Dominica. Please refer to: http://www.opm.gov.dm/?p=1088 (Accessed 2015) and from the following complementary list:
Item Description Item Description Item Description
Infant formula Infant diapers & other childcare products (wipes, etc.) Adult diapers (for House of Hope, home of the disabled)
Water Sleeping bags Blankets
Clothing (for men, women and children) Shoes Generators
Matches in waterproof containers Feminine hygiene supplies Personal hygiene items
Tarps Rakes Shovels
Trash bags Isopropyl alcohol Benzoyl peroxide
Medical tape Medical gloves Work gloves
Water purifier Water purification tablets Flashlights/
solar power lamps / cell phone
chargers
Batteries Pans (for boiling water) Glasses
Water buckets with covers Non-perishable food items Household chlorine bleach and Medicine droppers

We are also building temporary shelters as the emergency shelters they are all staying in are schools which need to be used for the new school year starting soon so evacuees must leave.

Items will go to support ~ 100 families (54 former workers and their families and 22 farmers who previously supplied the resort with food and resources) who have been devastated following the catastrophic destruction of both their place of employment and their homes. Many of these individuals come from the village of Petite Savanne and will need to be permanently relocated.

5. How we intend to get the funds to those in need.
Funds will be used to purchase supplies and other necessary resources for these individuals as they have now been laid off. The former owner of Jungle Bay Dominica, Sam Raphael, also still owns an airline: Hummingbird Airlines which intends to transport items free of charge onto the island.  We have offices at Canefield Airport in Dominica and vans to distribute the goods to the communities once they reach the island. We will coordinate with other emergency efforts so not to duplicate but rather make stronger.


Various devistated areas of Dominca: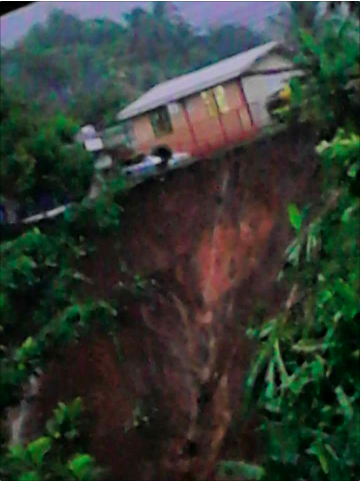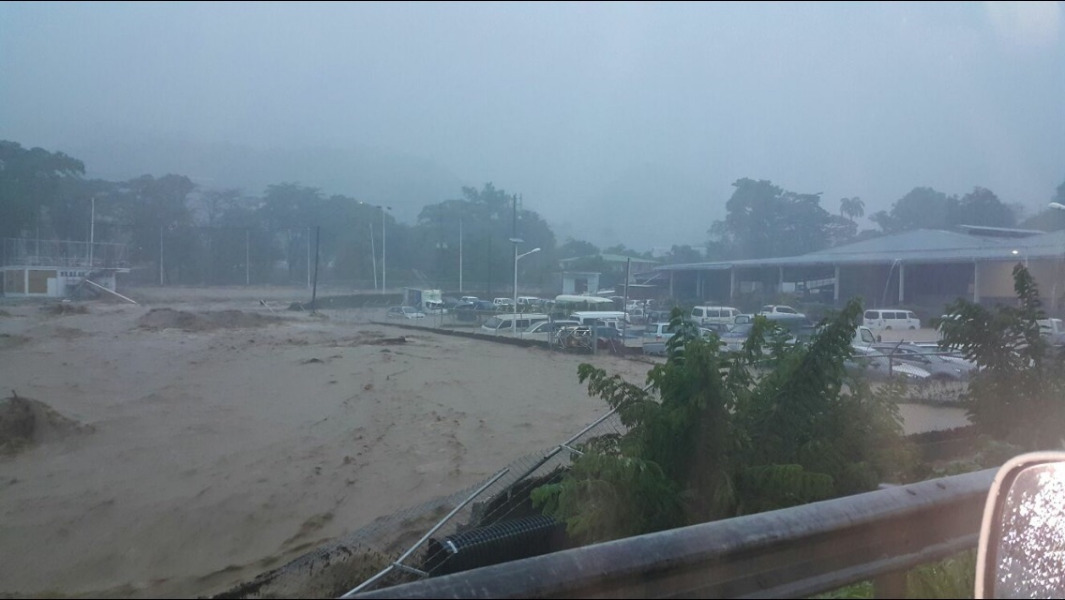 + Read More