16
19
IthacaLitLOVE
$600
of $1,500 goal
Raised by
16
people in 8 months
IthacaLit is an independent poetry & art magazine.

IthacaLit was founded in 2011 by Michele Lesko.
Sherry O'Keefe, editor emeritus, is a dear friend, whose goodness & creativity have been invaluable over the years. Our readers & contributors are, always, greatly appreciated.
Yet, it will be you, our
GoFundMe friends
, to whom we will tip our hats with heartfelt  gratitude for any amount you are willing to share with IthacaLit.


Your support will fund "The Best Poetry Lit with Art."

This campaign will fund a perfect bound, full-color, 6x9 book with 80+ pages of poetry & interviews all lit with art.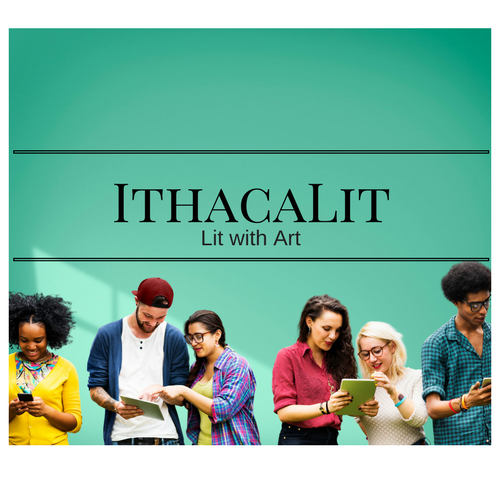 The anthology includes interviews with great writers like Cornelius Eady, Stanley Kunitz, Renee Ashley, Remica L. Bingham, Julie Kane, Shane Book, & many others.


Book sales will support IthacaLit's web host fees & advertising campaigns, as well as community building through free-to-the-public writing workshops.
Founding editor, Michele Lesko, has solely funded IthacaLit since its inception.
IthacaLit does not charge submission fees as many other journals now do.
Diversity & Adversity:
IthacaLit sheds light on the connections among all people, not merely the privileged few. As this issue's
Featured Poet Kwame Dawes
noted in quoting from Chris Abani's poem, "Words sung right can save us."
Sarah Kay says, "you'll be searching for a cause you can believe in...lay the bricks until the walls are constructed, until the temple is built."
We truly appreciate each & every brick you donate through our GoFundMe campaign to help IthacaLit build a lasting temple to "words sung right." 
Sarah Kay
, Featured Poet, Fall 2015
IthacaLit is the temple of words & art that allows new voices to be heard & new visions to be shared.
Fidencio Martinez
, Featured Artist, Spring 2015


The Lauren K. Alleyne Difficult Fruit Poetry Prize


The Difficult Fruit Poetry Prize
is the only time that IthacaLit charges a fee. The entry fees pay the prize. Michele Lesko is a public school teacher & a single mom.
IthacaLit is a not-for-profit enterprise.
We work as volunteers, who have occasionally been blessed with interns. 
All funds go directly to publishing "The Best Poetry Lit with Art."

We work hard to design, edit, & publish the quarterly issues because we believe, now more than ever, poetic & artistic truth are the creative means to describe and define the world in which we live. 
Colleen McCall
, Featured Artist, Fall 2012


Your support will enable IthacaLit to produce a book that will support diverse new voices in speaking the truth of who we are in adversity and in harmony. 


Isaac Cordal
, Featured Artist, Spring 2017
Most poets & many poetry journals are bridled by academic funding.
IthacaLit is a 100% independent grassroots foundation.
Perhaps we'll attract a benefactor, who will recognize the value in keeping IthacaLit independent, so we can promote the diverse new voices & visionary artists we love. 

Our gift to you
: The first 50 GoFundMe donations at the $20 level will
receive an IthacaLit tote.


This little tote went to market, & this little tote went to the book store, & this little tote went to a cafe, where this little tote sat quietly by, while readers read and writers wrote.
Place a copy of "The Best Poetry Lit with Art" & a bunch of flowers in it, and you're sure to add joy to someone's day!
+ Read More