InsightSTEM West Africa Fund
$5,488
of $9,500 goal
Raised by
35
people in 32 months
Led by a grass roots group of Campus Ambassadors and Young STEM Professionals across West Africa, our InsightSTEM West Africa fund strives to support them in democratizing Science, Technology, Engineering and Mathematics (STEM) knowledge through exploration across the 15-nation wide region!
(Pictured above, some of our initial grassroots team members meeting in Monrovia, Liberia) 
Our team on the ground represent the future of the STEM professions in West Africa -- current members of the current, booming, youth population. Across the region the median age is 19 years old, and, thanks to improved healthcare and decreased conflict and civil unrest, the population is in a state of rapid expansion. The growing population, and increased access to natural resources, also mean that the gross domestic product of the region is the fastest in the world at around 4.5% per year. To keep pace with this change in the 21-Century global economy it is essential that education, particularly in STEM fields, can enable young West Africans to become scientifically literate, critical thinkers as they enter the workforce in their rapidly changing world.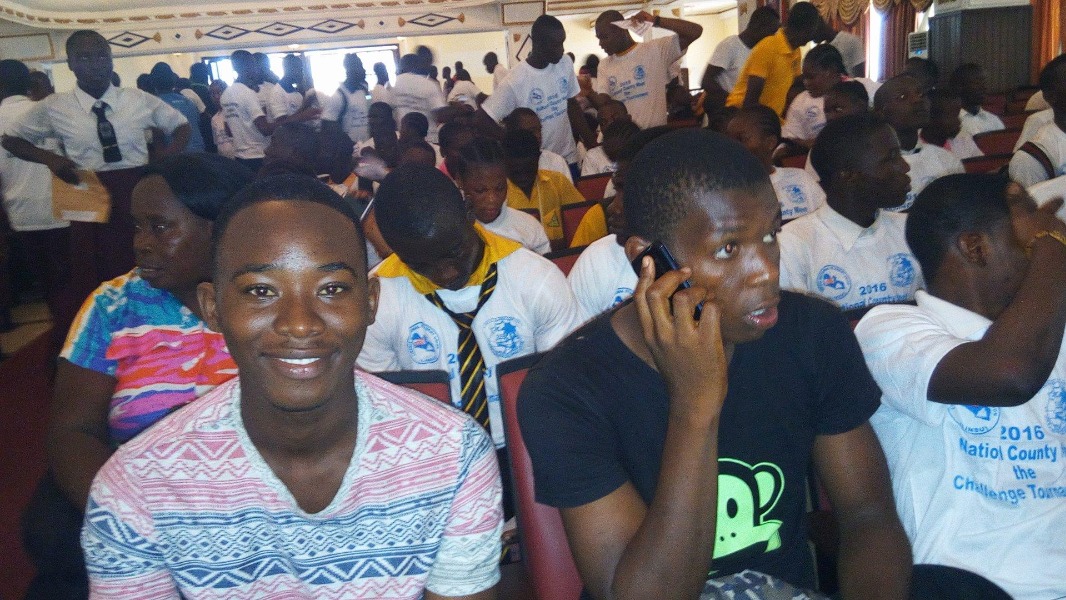 (Pictured above, our West Africa Coordinator, Simmie Nyanfor, prepares to work with Liberian youth)
The growing population, and successes in increasing school enrollment rates, is putting great pressure on the education system. In many cases those teaching may not have received formal training, or may not receive adequate support for teaching in their classrooms. Families and communities existing in "survival mode" have few opportunities to access the inspiration of STEM knowledge as a motivator towards a greater future instead of accepting a stagnating or collapsing status-quo. Incoming technologies, based increasingly cloud based data, have accessibility barriers caused by low bandwidths and prohibitive data costs.

(Pictured Above: Liberian school children learn using via technologies that are available to them in their classrooms)
Based on this, we have four main objectives to which our West Africa fund will contribute:

Objective 1:
Enable West African students and Young STEM Professionals to work with teachers in promoting the understanding of STEM knowledge through exploration

Objective 2:
Work with West African students and Young STEM Professionals to adapt and provide Science Exploration Technologies that work in the social, economic, and infrastructure environment of West Africa

Objective 3:
Enable West African students and young STEM Professionals to deliver STEM exploration programs to families and communities, to promote the further pursuit of STEM

Objective 4:
Provide West African students, Young STEM Professionals, and teachers with opportunities to participate in learning expeditions to enhance their exposure to STEM and STEM knowledge exploration worldwide
How will we work towards these objectives in 2016?
In 2016, we plan to work on find support for and carry out these following activities with our grassroots team in West Africa, led by our grassroots leadership town on the ground with the support of Dr. Jake Noel-Storr, and InsightSTEM!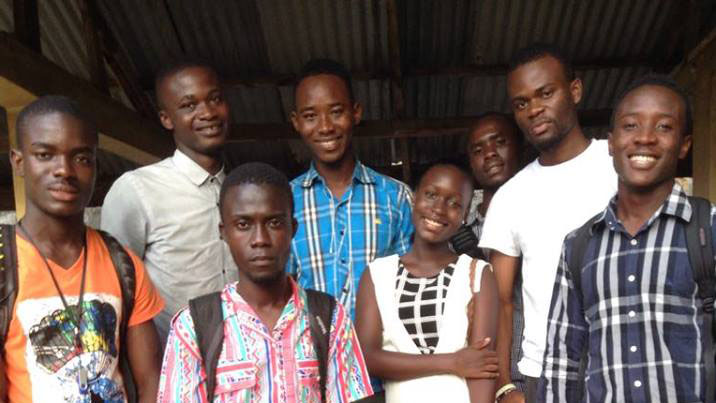 (Pictured: Some of our team leads meet in Monrovia, Liberia)
* Build up our network
of students (Campus Ambassadors) and Young STEM Professional across the 15 nations of West Africa (Currently 30+ ambassadors in 4/15 countries)
* InsightSTEM president Dr. Jake Noel-Storr will visit Liberia
to work with Campus Ambassadors, Young STEM professionals, and teachers – training to them to achieve local impact. Also, train leaders from West Africa in a "Train-the-Trainer" mode, so that they can continue to train further participants (Planned for the last week in May, 2016)
* Provide resources to our program leaders
in West Africa so that they are able to continue to reliably connect and interface with InsightSTEM while delivering impacts across the region (Deliver onwards from May 2016)
* Support infrastructure
for our team in Africa (Internet, Computer Hardware & Software, etc...) to ensure success on the global stage (Pending where funding allows us to provide this)
* Provide resources to support participation
in InsightSTEM projects. Provide resources to use that will maintain impacts in West African communities (From training our team in May, through enabling the infrastructure for mentoring and support through the rest of the year).
Please see the options posted for ways that you can support us to begin these great impacts across West Africa and support us in whatever ways that you can!


Thank you supporters of STEM knowledge!

+ Read More
Be the first to leave a comment on this campaign.