No More Carcinogens Please!
$1,360
of $3,000 goal
Raised by
30
people in 52 months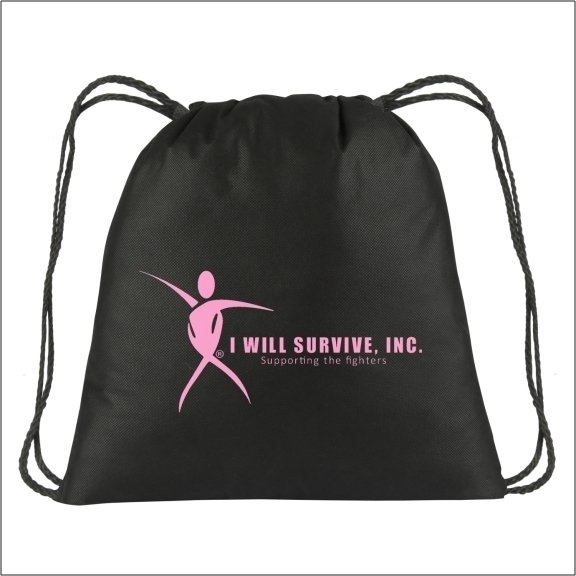 Donate $10 and "Like" us on Facebook
to get your
FREE
 IWS drawstring Swag Bag! We appreciate your support and thank you in advance for our thirs annual Breast Cancer No More campaign, "taking carcinogens out of our lives." We are challending restaurants and grocery stores to have a discussion about carcinogens (cancer causing substances) and questioning why it is in our foods that they sale to us. Join our campaign by posting your photos and videos of your discussion.
Also: please put your address in for delivery of your swag bag when you donate or feel free to visit the office and pick up your swag bag during the month of October at the office, just let us know!
Breast Cancer Awareness Campaign runs the entire month of October (Breast Cancer Awareness Month)
Help us increase breast cancer awareness by promoting healthy lifestyles and providing funding for individuals in need. 100% funds raised in this campaign funds our programs. Donate $10 and "like" us on Facebook and challenge someone else to do the same. 
Our organization is a domestic non profit organization serving the metropolitan area of Georgia and founded in December of 2010. Our mission is to increase breast cancer awareness through education and provide funding in lower income communities. We are tireless in our efforts to serve people of all ages, race, color, gender, sex, creed, disability, and religion. We do not discriminate. We are promoting healthy lifestyles to decrease breast cancer diagnoses in women and men and the recurrence of breast cancer for survivors, which in turn decreases risks for all diseases and illnesses. 
Why We Started:
Anisa Palmer, Founder and Executive Director of I Will Survive, lost her mother to breast cancer and started this organization with the full intent to help spread the awareness of breast cancer through education and provide funding to lower income communities. Our 501(c) (3) status has been approved by the IRS as of Sept 2011.
It is important to get screened for breast cancer regularly, control your weight and exercise regularly, know your family history of breast cancer, quit smoking, limit the amount of alcohol you drink, and talk to your doctor about the risks of hormone replacement therapy. We believe, you will survive! There are many ways to lower your risks but you have to believe as well and start today. Focus on proactive prevention!
We need your support to help us fund programs that help pre-cancer survivors, breast cancer survivors, and post-breast cancer survivors.
Pre-breast cancer survivor: The everyday person who might be concerned about their health and decides to go and get screened. After getting screened, they get diagnosed with breast cancer and need financial assistance for medical costs, organic food, health care products, living costs, and travel costs.
Breast cancer survivor: The thousands of breast cancer survivors in the state of Georgia have survived breast cancer according to completing treatments and no longer having a malignant tumor. They however still need education on preventing the tumor from returning and emotion healing. They also need financial assistance to still eat organic foods, cover medical costs, health care products, and travel costs.
Post breast cancer survivor: According to health care professionals, once you pass a certain amount of years after removal of malignant tumors- you are considered a breast cancer survivor. After three years you still need educational training to provide for your self and your family, ongoing support, and possible financial assistance to keep an emotional stability. After five years you still need those services. Too often, breast cancer survivors get affected by a tumor returning in the breast or end up getting a new cancer (ovarian cancer is the most common connection and they are both hormonal cancers).
Our programs are Surviving Financial Assistance, Surviving Educational Awareness, and Health and Wellness Survivorship. 
Visit us: 
www.IWillSurviveInc.org
+ Read More
Be the first to leave a comment on this campaign.