Carr Fire Destroys Coffman's Home
$12,255
of $50,000 goal
Raised by
100
people in 1 month
It is with a heavy heart that I'm writing this.
The Carr Fire destroyed Drew and Kristine Coffman's home.
They were notified by fire officials with this news, but their neighborhood is still under an evacuation notice. They have not been able to return to see what, if anything, can be salvaged.
Someone who was able to get into their neighborhood sent them this photo of the aftermath.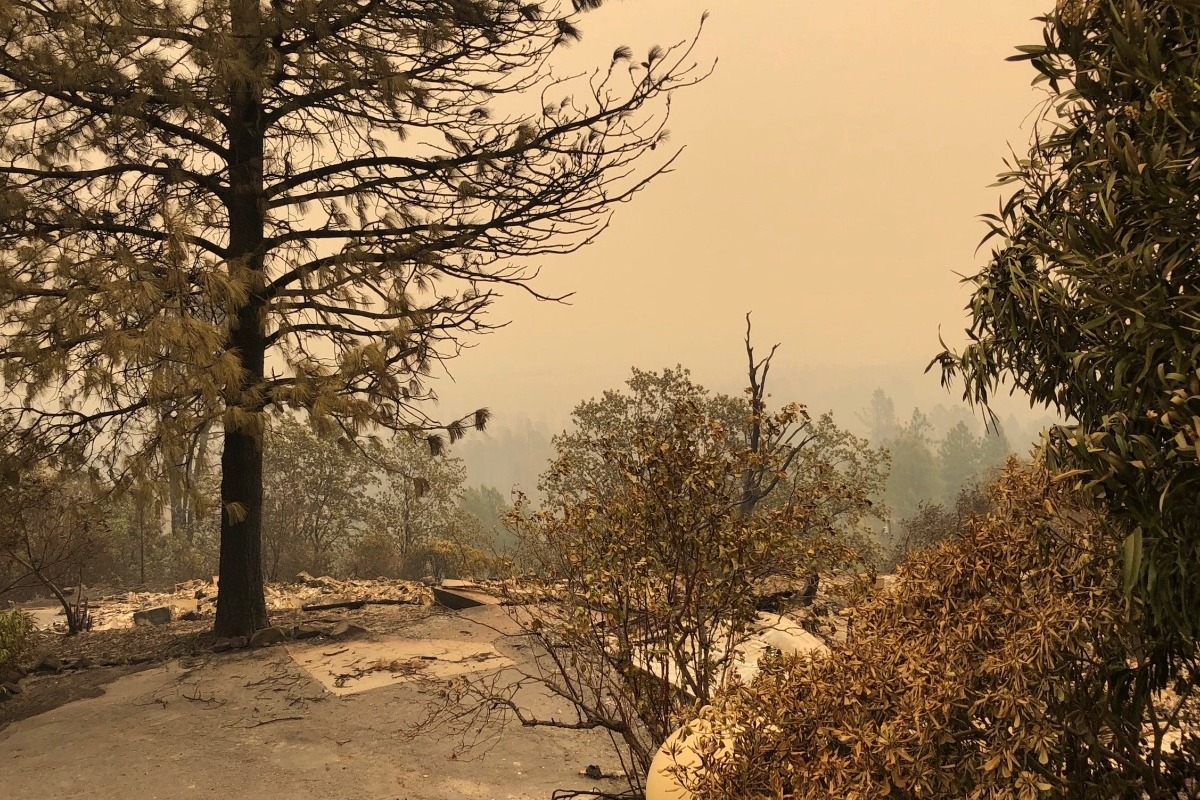 They were some of the first to evacuate last week as their home is on the west side of Redding, CA near Whiskey Town Lake. On Thursday, they had to move several times as the houses they fled to all lost power. At that point, they made the decision to head to Sacramento with a few friends, their dog, and cat. They have been staying in a hotel in Sacramento while waiting to hear when they can return home to Redding.  Their hope is to return to Redding on Friday, August 3rd. They will stay with friends in Redding for the time being.
Right now they are facing loss and so many unknowns.
They have been left with nothing but each other, their car, their pets, and the few possessions they packed up in a hurry before leaving. 
Over the last two years, the Coffman's poured love, time and energy into renovating their house. They created a truly beautiful home that was an expression of the incredible creative and design gifts they both carry. They opened it up many times as a gathering place for their community.
The Coffman's are a part of our Bethel Redding family—Kristine is a Bethel staff member and they both serve as leaders in the BEING Life Group. They have been a huge blessing to our city, so please help us in sending love, prayers, and financial support to help them rebuild. 
ANY AMOUNT WILL HELP!
All funds will go directly to the Coffmans from this site to help them rebuild their life in Redding.
Please read the latest update to hear the Coffmans' story that Kristine beautifully wrote.
Thank you for your support,
Melody Botha Sullivan (friend of the Coffmans)
+ Read More
Update 1
1 month ago
Share
Hi everyone! Kristine and Drew would like to share their fire story with you. They also want to thank you all for your incredible support in this time! Check it out:
_ _ _
As many of you now know, Drew and I tragically lost our house to the recent wildfire. As we have been processing and grieving this loss, we have also felt incredible purpose and peace during this time. Here's how the wildfire impacted us, and how we plan to help bring restoration to our city as we move forward. We can't thank our community enough for being so supportive and caring during this time. Thank you for your prayers and love!
"The fire could steal our home, but it can't steal our hope. The fire could steal our past possessions, but it can't steal our future. The fire can't take anything that's to come: it can't take our creativity, our resolve, our community, our love."
To read the full story visit:
https://selahliving.co/the-carr-fire-stole-our-home-but-it-cant-steal-our-hope-2594e233a0ad
It would also mean a lot if you could please share this!
+ Read More