Help Eddie Beat Cancer
$33,056
of $100,000 goal
Raised by
286
people in 42 months
This is Ed!!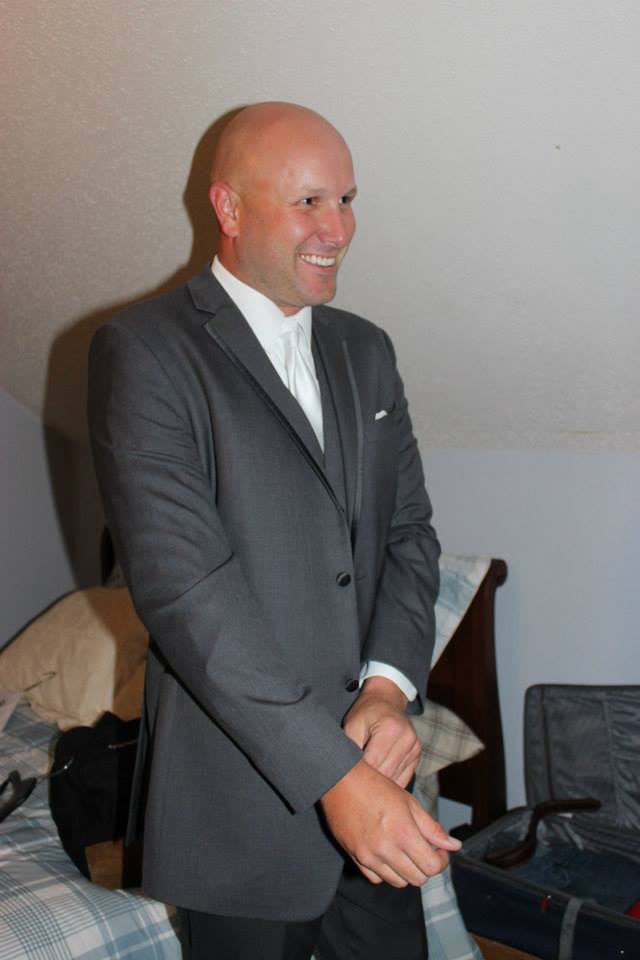 He was first diagnosed with bone cancer (osteosarcoma) when he was 15. After chemotherapy and a limb salvage on his left leg, Eddie was able to temporarily beat the disease. Unfortunately, the cancer returned (metastasized) to his lungs two additional times. Eddie spent nearly ten years of his youth receiving chemotherapy, and he underwent more surgeries than we can count.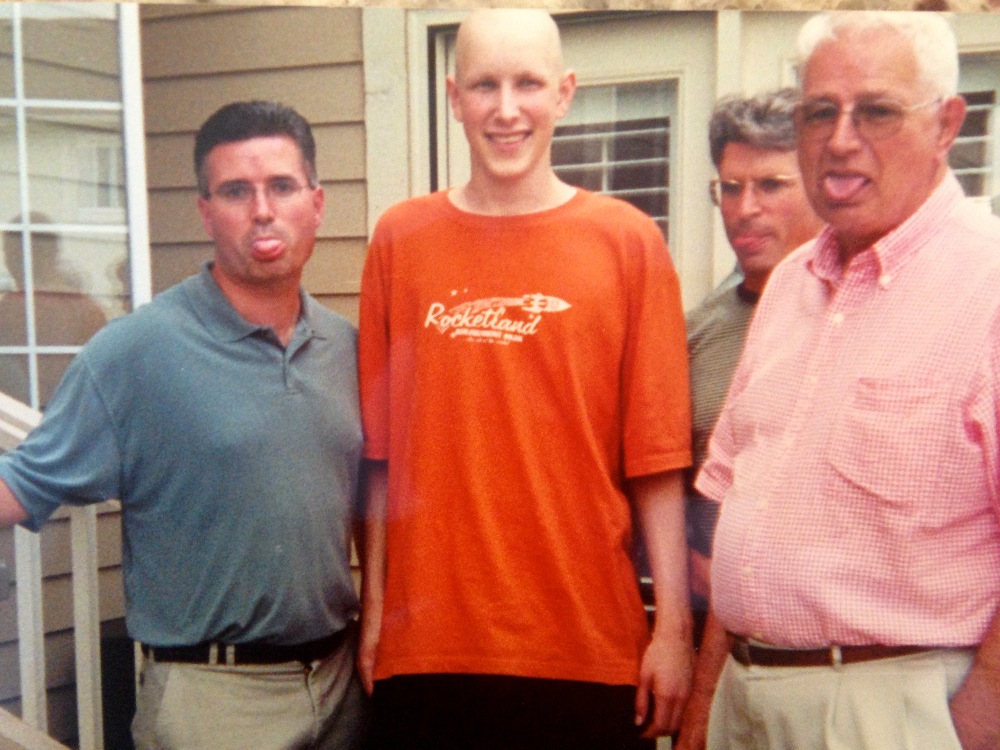 For a while, Eddie was cancer free. He returned 
 to school at the University of Illinois. Ed eventually transferred to Georgia Southern University,  where he met Stacey!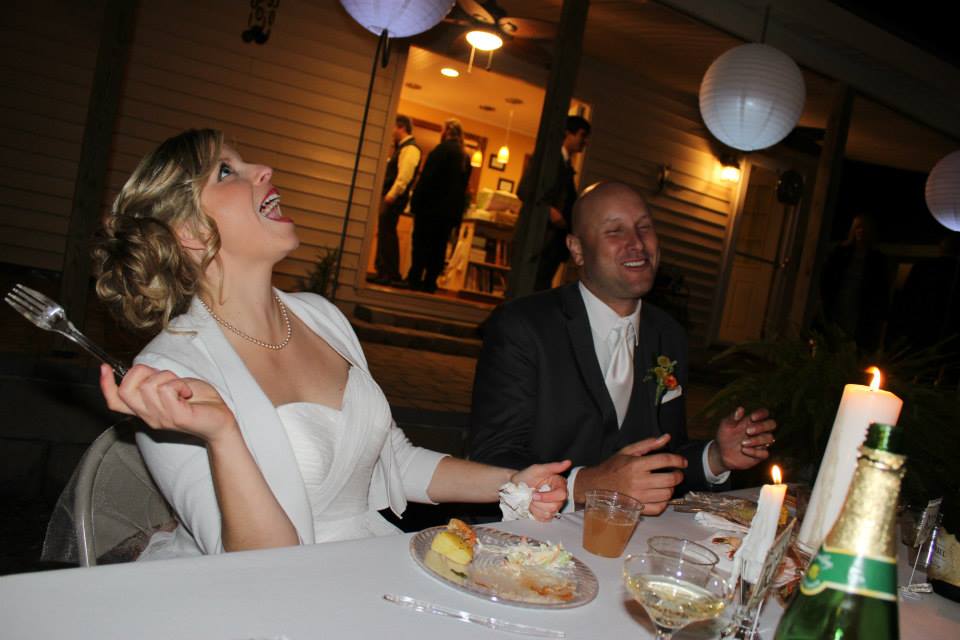 Stacey and Eddie married in October of 2013, and on April 15, 2014 they welcomed Adeline Elizabeth Reid to their family. The birth of Addy was truly a miracle, as many doctors thought that the aggressive chemo Eddie was on in his youth would destroy his chances of ever having children. But, Addy came none-the-less, a beautiful, blonde-haired, blue-eyed baby girl, and we all fell in love.
Here is another picture of Ed and Stacey's daughter, Addy, just because she is so cute.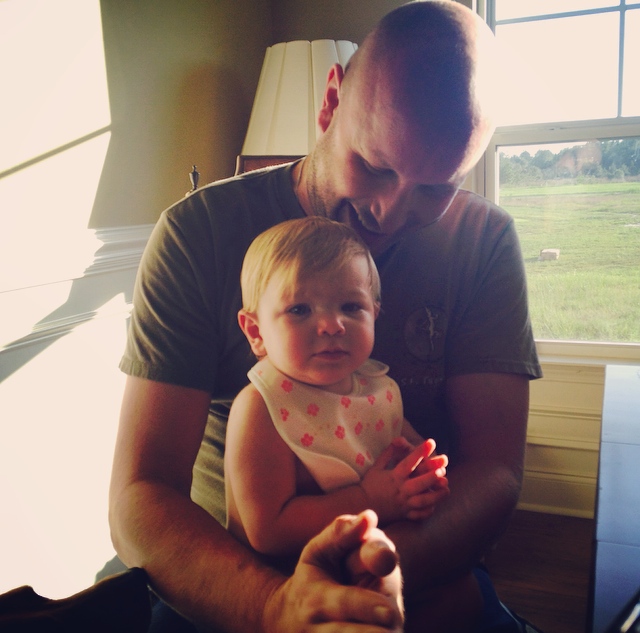 A few weeks ago, Eddie began feeling a shortness of breath, and a sharp pain in his chest whenever he inhaled deeply. After a trip to the doctor, we learned that Eddie cancer had returned. The doctors found a 13 x 7 cm tumor -- the size of a softball -- in the mediastinal cavity in his chest. The tumor has begun to slowly invade his heart.
After a biopsy, it was determined that the cancer was once again osteosarcoma. Ed began to visit doctor after doctor, each one relaying the seriousness of his condition to him, some offering no hope for him whatsoever.
Finally, we heard of an innovative trial at the Mayo Clinic in Jacksonville, Florida. If Eddie were to become a patient in the trial, he would be receiving one of the most ground-breaking cancer treatments ever developed, and he would be one of the very first osteosarcoma patients to EVER receive the treatments. #Pioneer!.
On June 5th, 2015, we learned that Eddie would be admitted to the trial, and that he would officially begin treatments the second week of June.
So, we have a plan, and we have hope.
As news of Eddie's returned cancer spread through our networks of family, friends, and community members, many people have reached out to to ask what they can do to help Eddie and his family as he prepares to once again fight his cancer.
While Eddie has been accepted to the clinical trial the biggest obstacle he and his family now face is financial. Eddie can no longer work, and Stacey will likely miss a great deal of her own work as she helps Ed fight. Any donations made on this page will go towards helping Eddie, Stacey, and Addy pay medical bills, travel expenses, and support their family in this incredibly challenging time. We have set this page up as a central location for friends and family to offer their support. We will provide updates on Eddie's progress along the way. Every dollar, prayer, and well-wish helps, and thank you to all who plan to help big Ed. #HelpBigEd #fingerscrossed #trailblazer
+ Read More
Update 2
40 months ago
Share
Hi everyone! We wanted to give everyone an update on what is going on and how Eddie is doing. He completed his surgery on Thursday 7/9 and has been recovering in the intensive care unit. The doctors gave a wonderful initial report. They were able to remove the ENTIRE BASKETBALL SIZE TUMOR !!! We will get the final pathology report next week. Eddie has already been up on his feet and walking the halls. If all goes according to plan, Eddie should be able to return home in about a week. Eddies recovery has been amazing so far!! We are so grateful for the wonderful nurses and doctors here at NIH. We also want to thank everyone for making this trip possible and ALL the generosity you have shown!!! Your support means so so much to us!!! Keep checking back; we will continue to give updates...
+ Read More
Update 1
41 months ago
Share
Hi everyone!! There has been a lot going on in the last few weeks, and we just wanted to give everyone an update on Eddie's current plans.

He received his first round of the trial treatment in Jacksonville on June 19th. Over the course of the last week, however, our family has learned that Eddie is qualified for surgery at the National Cancer Institute in Washington, DC -- a federally funded, world-class cancer center. The NCI has some of the best surgeons in the entire world.

On Tuesday, June 30, Eddie, Stacey, Tracey and Peter Reid all left for Washington DC. The doctors at the NCI will see Eddie on Wednesday, June 31 to evaluate him and run a few tests. Hopefully the surgery will take place in the next week.

Patients at the National Cancer Institute usually receive an entire treatment plan that is put together by the doctors and surgeons who work at NCI. These plans typically include treatments such as chemo (or in Ed's case, an alternative therapy), surgery, etc. Because Eddie has already begun a trial in Jacksonville, we are not sure that he will receive a full plan; however, we are tremendously hopeful and excited for the potential surgery he will receive.

The surgery Eddie hopes to undergo will remove the tumor from his chest. It is a risky surgery, and we ask that you please keep Ed and his family in your thoughts and prayers.

After the surgery is completed -- regardless of his future treatment plans -- Eddie will have to remain in DC for several weeks. There is NO WAY this surgery or his recovery would be possible without all of YOU. Our family simply cannot thank you enough for your ongoing messages, support, and donations. Eddie, Stacey, and our entire family are so overwhelmed by your generosity and support.

Eddie and Stacey have put together an "update" video that both thanks those who have sent messages and donations, while also giving some information about Eddie's next step. Please check out the video, and, again, thank you all SO MUCH.

We love you <3

- The Reids
+ Read More
Read a Previous Update