72
18
Help A Divaz Boutique
$5,745
of $20,000 goal
Raised by
72
people in 10 months
Hello everyone, my name is Angelina Brannigan I am the owner of A Divaz Boutique, I currently live in Laurel Maryland and was commuting  to Ellicott City.  As you know on
May 27, 2018 Historic Ellicott City suffered another catastrophic flood. On that late afternoon, I was working by myself at the Boutique not knowing what that evening would bring.  This story will explain my event that evening in detail. I am raising money for myself to help me survive and pay exoenses while I am in the clean up process. 
The rain kept falling, the streets were filled with water, in a matter of seconds the sidewalks were flooding. Trashcans started to float away, planters drifted and then, then the cars.
I knew I was in danger and had no where to go. I kept looking out the rear of my Boutiques window to see how high the Tiber River was and when I saw the water level at my window (mind you there is a 14 foot drop) I knew she was not going to ease up. I immediately ran to the front of the Boutique, climbed on top of my desk and watched as the water bled through the front door and rear windows. 
About 4 minutes went by and now my rear windows were completely submerged under the water. The back windows were cracking, the walls were screaming and debris was slamming into my showroom glass window. I knew something bad was going to happen and it did. The rear windows busted and the Tiber River came raging in filling my store almost half way in less than 60 seconds. 
Main street was rising, the water was creeping up past my showroom window and the store was filling up quickly. I immediately saw a purse with leather straps, disconnected it from the purse, ripped the ceiling tile down, wrapped the strap around the sprinkler and held on for dear life. With no where for the water to go, the store was filling up even more. 
I knew something had to be done to release this water or I am going to drown.  Long and behold there was a paper weight sitting on top of a purse that floated right to me. I picked it up and threw it at the showroom window as hard as I can to release the waters in my Boutique. I prayed and prayed very hard for my life, I was not ready to die. With a total of 45 minutes or so, I was finally rescued shortly after and taken to safety. 
I lost my dream once with the first flood in 2016 and now for the second time in less than two years. I have no flood insurance and every penny I saved to make my dreams come true, service the women of our area with style has now gone down the river.  I need your help, any amount is not to small. The funds raised from Gofundme will help me pay for my expenses that A Divaz Boutique has,    loans I took out to rebuild from the 2016 in both stores and to reopen A Divaz Boutique.  I am raising money for myself in hopes to get back on my feet so I can continue to service the women in our area.  
This is my life, I live to wake up and make my customers feel fabulous, see the smiles on their faces and to know I have made a friend in every Woman that walks through my door. 
I do not know how I am coping with all this loss but I am sure glad I have my life. No words can express how horrible it is to work so hard, nearly die and have everything taken away from you in a matter of minutes. My life is not replaceable, material things are. Please help me shine my light again, without you, I can not do it.
Please share and show the love.
A Divaz Boutique holds a special place in my heart and so do my customers.
Thank you and God Bless
Angelina Brannigan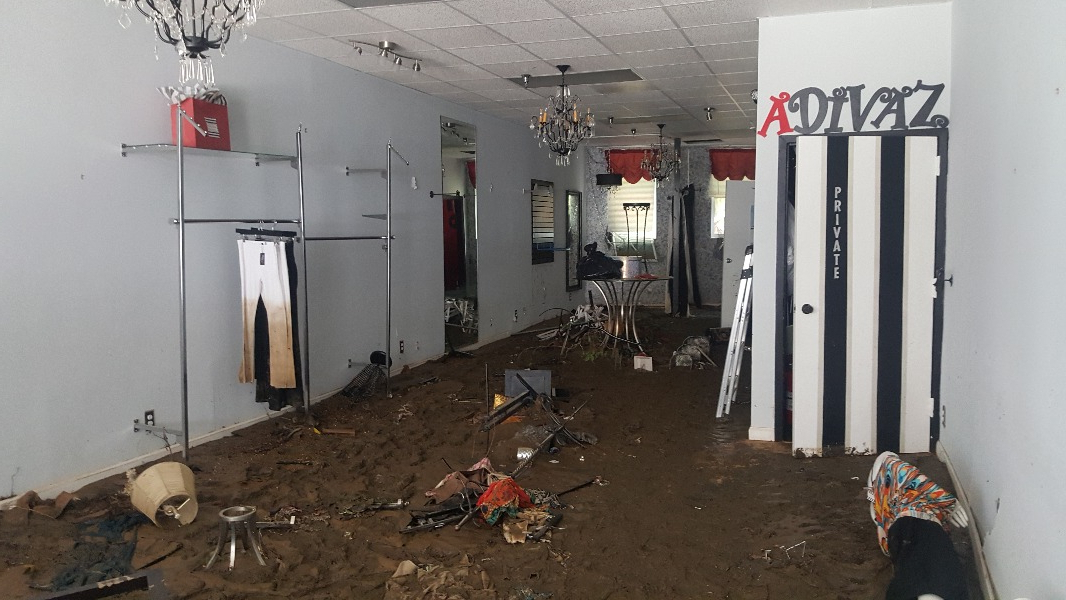 + Read More