The Hello Freedom Van
$20,529
of $40,000 goal
Raised by
225
people in 35 months
THE HELLO FREEDOM VAN -


WHAT I'M TRYING TO DO
Letting go of pride I'm asking for help. I want to buy a van (and deck it out with all my medical equipment) so that I can escape from my predicament some times. Yes I'm a quadriplegic, I have extremely high medical needs, and I live in disability supported accommodation.
A personal safe haven on wheels is my goal.
What I'm looking for is 'my van' with certainty. No strings attached, nor a van that can be whipped out from under my feet at any time - I already have enough uncertainty. And man I'm sick of waiting for taxis! So with that, I guess what I'm asking for is your investment in my dwindling human freedoms, self-determination and independence, oh and of course a needs specific van.
My much deserved slice of paradise.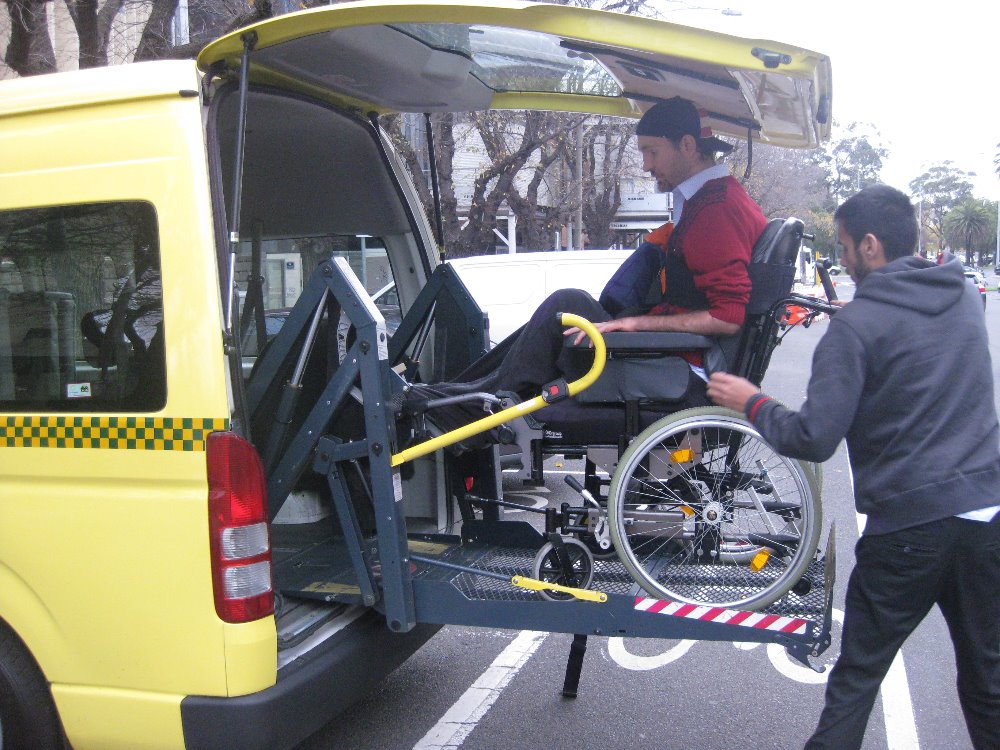 You see over the past 14 years of battling my illness, I've lost almost everything. I can't move, I can't eat, I can't live at home; in fact I can barely breathe or even talk. And over much of this time I've also been scrounging for an identity, a purpose and the all-allusive cure.  
Positive distraction is what's always got me through.
So today, I'm not here asking for you to fund a revolutionary new treatment, no-siree  (I don't even know if that exists); what I'm actually asking for is your help with a mere little bit of retribution. Mainly a freedom to be me.
And why am I asking for your help?? Well working just isn't a physical possibility, so this is something that is far beyond my means (and even my willpower) – but still a dream is a dream. Especially after a recent rent increase, I'm now left with a mere pittance to live on each week. I tell ya, disability isn't all it's cracked up to be.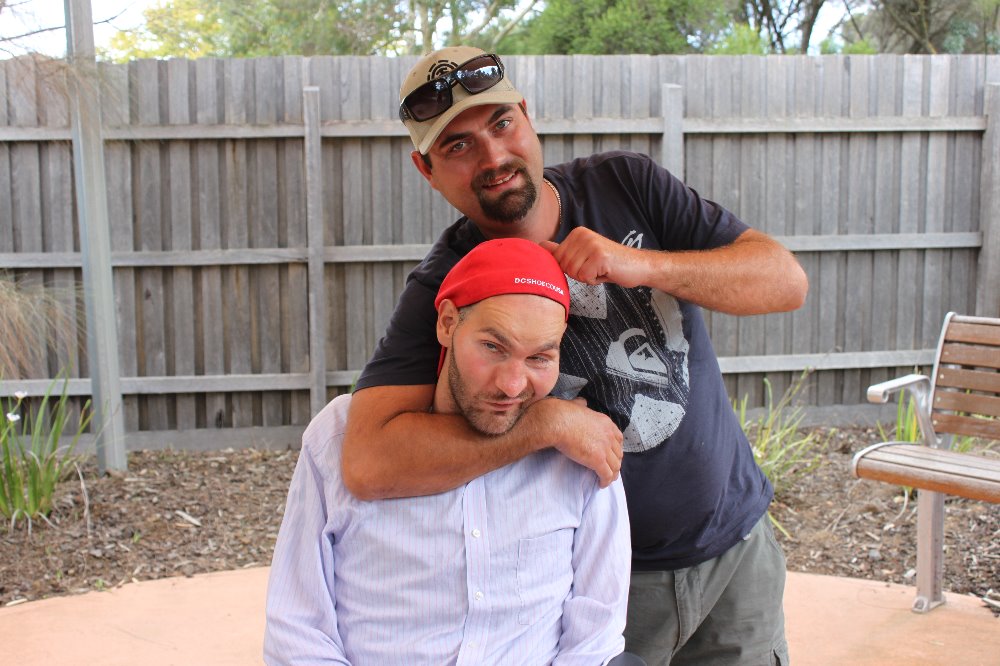 Yet truth be told I'd honestly love it if I could self-fund this whole project. It would be so satisfying. But the cards just haven't been dealt that way today, they have been dealt to you. You see you are actually the one who holds the aces - my fate and my dreams are in your hands.
I hope you use your cards kindly. 
WHAT IT MEANS TO ME – APART FROM FREEDOM
Throughout my life I've always relied on projects. I tinker at this, plan that - it's what gets me out of the bed in the mornings and has always kept a smile on my face. The incentive to make that something just perfect, and to change it for the better, that's what I love. And to me that's what this is… something much more than just a van. It's a passion.
So, much like I've already mentioned this is my positive distraction, and no doubt it will be for many years to come. You see I plan to fit out the back of the van very much like a travel campervan – with some help from friends of course. Yay finally some testosterone time!! So with bits and bobs, and medical wot nots, I really want to make this like a home away from home for me. Something truly unique – and my pride and joy.
(haha obviously mine will be a bit more w/chair friendly)
MY STORY
I went overseas some 14 years ago and contracted a really strange infection, and as a result, I'm now a quadriplegic. I also have massive respiratory issues, a feeding tube in my stomach, and I can barely talk or even leave the house. I'm 37 now and I live in disability supported accommodation in Melbourne, Australia.
But I've still tried to make the most of it.
So apart from the continual testing, hospital hopping and doctor shopping, I've always looked for creative ways to get my life back. Slowly starting with things like concerts, then art classes (painting with a brush in my mouth), and then moving up to holding charity events (as project manager). I've even started back with my studies too.
It seems I'm always prepared to do the hard yards where life ambition is concerned.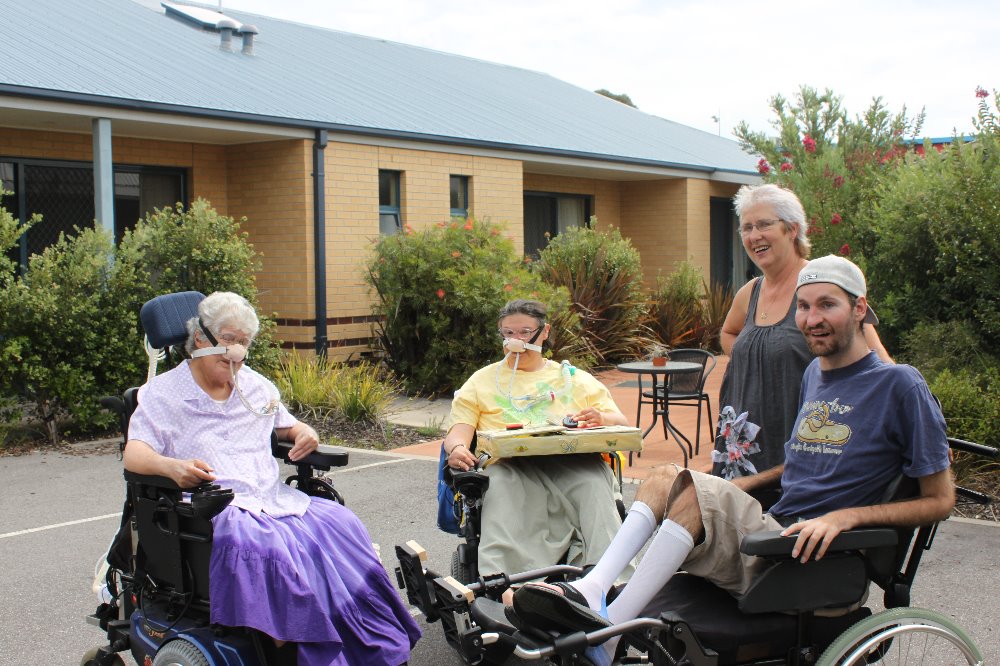 Then in a natural progression I started a bucket list; it seemed the most logical way to encompass what I desired out of life. And with that, I started to do some rather crazy and extraordinary things… I even surprised myself with some.
My bucket list has provided many memorable moments thus far. Some of these include: running a half marathon (in my wheelchair), appearing on the television show Neighbours, and even the unthinkable goal of kissing supermodel Miranda Kerr.
Only as you can well imagine, it wasn't all that easy for a quadriplegic to go for a ride in a Lamborghini. I did do it, though.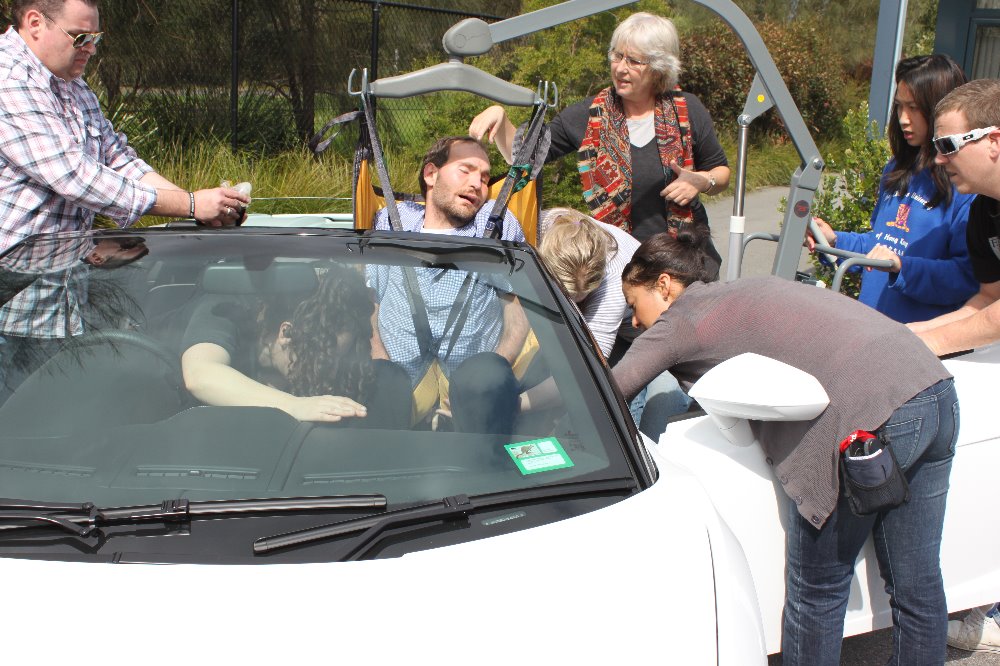 Then, all of a sudden my health became an even bigger burden.
I started to hunt further for a cure, and began to do even more invasive treatments (it was so, so taxing), and as a result I just got sicker and sicker. I was left wondering so many different things, in fact I was left wondering if dealing with the repercussions of an injury might be easier – as I started fighting for my life every single step of the way
Only I still had hope, and I relished that!
But not-so-fun times aside, my commercial ambition then became an interest – I mean I have learnt many things on my journey thus far, which I'd love to pass on. Plus, as a teacher of sorts, I feel like I can live up to my capabilities as an effective human being even more so. This new quest has taken me on many paths. I even studied Life Coaching recently (as a path to help others) – now I'm even writing my first book.
I'm working every day at fulfilling my dreams and goals.
No arms, no legs, no voice – no worries.
I found my voice in my own way.
So as you can see adversity can bring a different perspective, invoke change, and most importantly bring your focus back to what is truly important to you. It definitely did for me. Disability gave me the opportunity to focus on what truly made my heart sing.
And where to from here? Well, I kind of know what I'm doing. And I kind of know myself by now. Only I also know that I still have a lot of hard work ahead, and a lot to learn. But I've seen what is possible with passion and drive, and I'm flat out going for it now!!
So disability or not, I am still a human with normal wants and desires, hopes and dreams, and I'm continually overcoming my pains. But with that said, I also don't want to feel like wasted talent, and that is why I often share my inspiration, my thoughts and my words. To remind people that there is more than one way to make an impact.
VAN SPECIFICS
To make this dream a reality I am looking for a van with the following, or similar to the following:
Mercedes Benz Sprinter Van 315CDI - High roof, medium wheelbase model.  Diesel engine, bucket front seats, side windows and auto.
(2008 Model – low k's $28,000 approx)
NB: Obviously if more funds are raised, the newer the model that will be purchased.
Disability Access – Tieman Tail Lift ($5,000-$10,000 aporox)
Solar Power Generator – Goal Zero Yeti 1250 ($2,300 approx)
Interior Custom Fittings – ($1000-$1500)
PLAYING YOUR PART
With a bit of luck my mission is congruent with your beliefs and values, and something that you can truly connect with. In fact I do feel this whole thing is much bigger than just me; it's actually all about community. Or people coming together for a noble cause.
Hopefully being a part of it calls to you.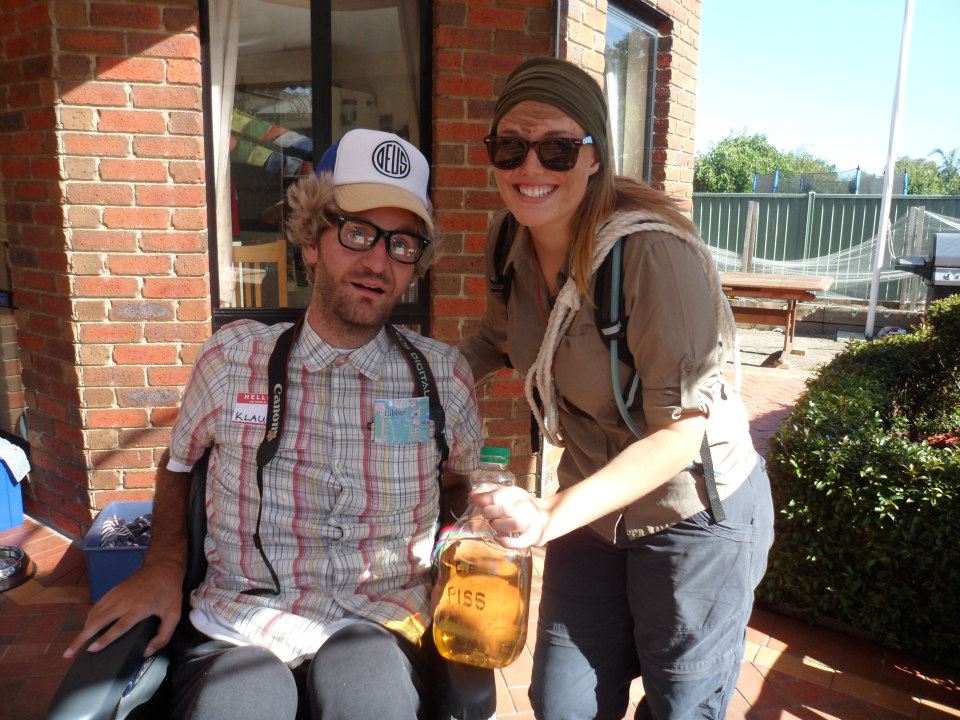 And I am always a little hesitant when asking for money, but truly at this point, that's the only thing that will get this done. Only please also be aware that it is going to good use, and a good home, and it will serve a positive purpose. This is definitely a heart felt project. And finally I'm a big believer in every little bit counts, and all those little bits mean the world to me.
Thank you. Hopefully you will contribute what you can.
What would you do if your life hung in the balance? Well, this is what I do…
This is my fight for life!
____________________________________________________________
FACEBOOK PAGE CONTACT
If you wish to watch The Hello Freedom Van Project become a reality - see progress reports and updates of the purchase, the build, and adventures - these will be continually posted on my facebook page.
Mark: Hello Freedom Van 
CLICK HERE
BIO – MARK MILJONS-ROSTOKS
For all things a day-dreamer, a larrikin and an undeniable fighter. Mark advocates for both Adversity and Lyme Disease; and boasts a real passion for green living, nutrition and organic foods.
The spirited life coach, with prior background in marketing & advertising, even now has more recent aspirations that include becoming a published author. And when well enough, Mark's also ticking off his bucket list, and he also volunteers with the Starlight Children's Foundation.
Mark is an ACIM student, an adventurer, and a sneaker collector.
His dream is to one day get better and ride a bicycle around Australia. 
https://markmister.wordpress.com/
Again big love,
Thank you
Mark
+ Read More
Be the first to leave a comment on this campaign.