PET SOS
$2,135
of $15,000 goal
Raised by
35
people in 46 months
ENGLISH VIDEO FROM ROSELYN SANCHEZ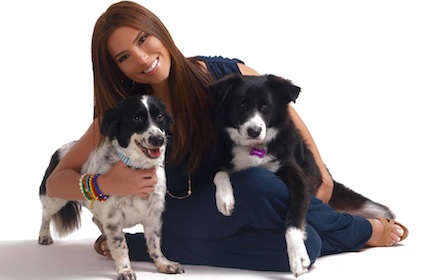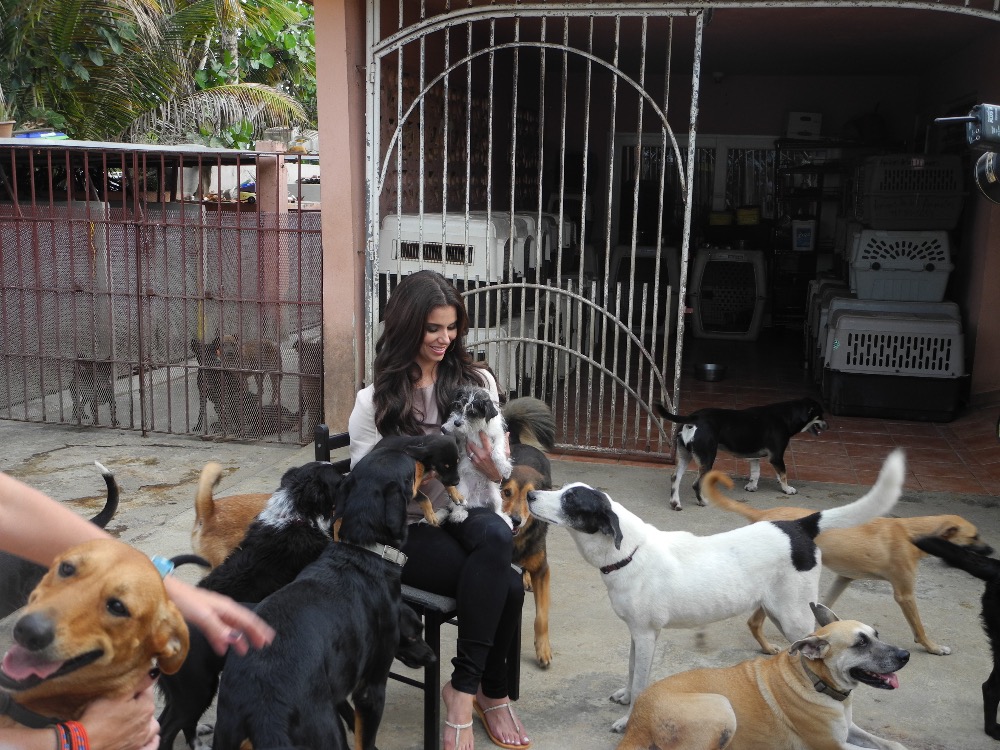 Who are we?
Pet SOS is a non-profit organization with a mission to bring compassion and love to our pets. While mistreatment to our animals increases and their suffering in our society is ignored, a group of friends and pet lovers have united to come to their rescue.
Pet SOS was established in February 2010, Today its board of directors, committed to help, are: Lizette Diaz , Ivan Santiago, Jonathan Cordero and Nani Robles.
Their main objective is to educate the public about animal control and fundraising to help private shelters and rescuers around the Island and to bring consciousness about treating the animals with love and compassion. 
As part of the education programs, Pet SOS launched two public service campaigns with Roselyn Sánchez as spokesperson. The first campaign was in 2010-2011called "Help us to Help" (Ayúdanos a Ayudar"). It had ads on newspapers and magazines, TV commercials and the internet.
The second campaign is an ongoing campaign called  " Adopt, Sterilize and Protect", three messages and three TV ads made by  Juan Agustin Marquez with footage from the documentary  "100,000 the movie", Emmy award winner in 2012.  This campaign can also be seen in newspaper ads, magazines, web sites with web banners and facebook.
Take a look at these devastating but very real photos 
Pet SOS has organized the Pet SOS Food Drive. Over 47,000 pounds of dog food has been donated to shelters around the Island.
Every year Pet SOS coordinates the "Semana del Castraton"  where veterinaries around the Island participate by lowering the stray and neuter costs, for a specific week. to the general public. The Organization pays over $10,000 in sterilizing over 200 cats and dogs per year during that week, some of them from shelters and rescuers.  For the past three years Pet SOS has helped sterilize over 600 pets.
Also, with the money received from donations, Pet SOS helps paying bills for rescuers around the Island during the whole year.
There are more than 100,000 cats and dogs in the streets of Puerto Rico.  It is everyone's responsibility to help in controlling the overpopulation, some of the tips are:
·      If you own a pet need to put and ID, in case it gets lost someone can find them.
·      Be a volunteer at a shelter near you, incentive your children, neighbors, schools and donate food to shelters, time, give a dog a bath.
·      Need to Stray & Neuter your pet, with so many in the streets at this moment in Puerto Rico we need to start taking control and if everyone helps to Stray & Neuter our pets, 10 years from now we can start seeing a difference.
·      Rescue a pet from the street, take it to the veterinary, stray and neuter, let him havet all the vaccines and find them a good. caring responsible home. 
·      If you cannot keep your pet, find them a good home among friends, family, neighbors, peers
o   Post their pictures and phone number in facebook, or send to newspaper's pet sections. 
§  Facebook:
Pet SOS
Huellitas Desamparadas
Ayudando Animales
PetID
When to call the police:
·      It is Illegal and Immoral to abandon a dog in the street, they can end dead, hit by a car, if it survives the crash it is even worst because it will live with that pain for ever if none rescues him.  Also a person can kick, hit and treat them  very bad. 
·      If a pet is tied in a backyard 365 days a year, at your neighbors, please also it is immoral and sometimes can be illegal, reportit to your local police.
·      If your neighbor or anyone is abusing a pet, please call the police, it is the law, remember pets cannot talk, you need to speak on their behalf and help them.
·      In a major highway, if you see pets you need to contact the municipality police and they can refer you to their local  DTOP
+ Read More
Be the first to leave a comment on this campaign.