88
4
PLEASE HELP FEED OUR SHEEP & COWS
$10,552
of $140,000 goal
Raised by
86
people in 12 months
PLEASE HELP US  BUY FEED FOR OUR SHEEP AND COWS



We are a Farming Family from Central Western NSW in the Midst of a
Horrific Unprecedented Drought 
We have
NEVER
 asked for help before, we are
3rd
Generation famers but we are at the end of our resources now and need some help desperately....
We have already used all our spare cash on hand, we already have a mortgage and have already added to our mortgage to buy feed for our Breeding stock.
It takes years and years to build your breeding herd, hence the reason Farmers spend so much in drought feeding their livestock to keep their years and years of hard work and  genetics alive.
We can't just sell up and start again it is not that easy. 
We have been through some horrific droughts before but this is by far the
WORST 
and the
LONGEST.
We are in an area which has good reliable rainfall, we have always had feed on the ground and a crop each year but it has been two years in a row now without any crops or any feed on the ground..
All the stored fodder we had was fed out over 12 months ago and we have been buying feed in since then. 
The prices for hay, grain, feed pellets, supplements  are at record prices never seen before.
We have set up a Facebook Page "Drought The CoalFace" and an Instagram page @droughtthecoalface, posting drought pics and Videos each day.
We are hoping to raise some funds to buy feed to keep our breeding stock alive. 
This would mean so very much to us... 
We are struggling to survive each day, feeding our livestock seven days per week, it is relentless and heart breaking.
Our livestock cannot be transported as the sheep are giving birth to their lambs and our cows are about to give birth to their calves.   Our only humane option will be to shoot them if we can't buy them more feed.
This is truely devastating and heart braking, after feeding and caring for them all for such an extended period.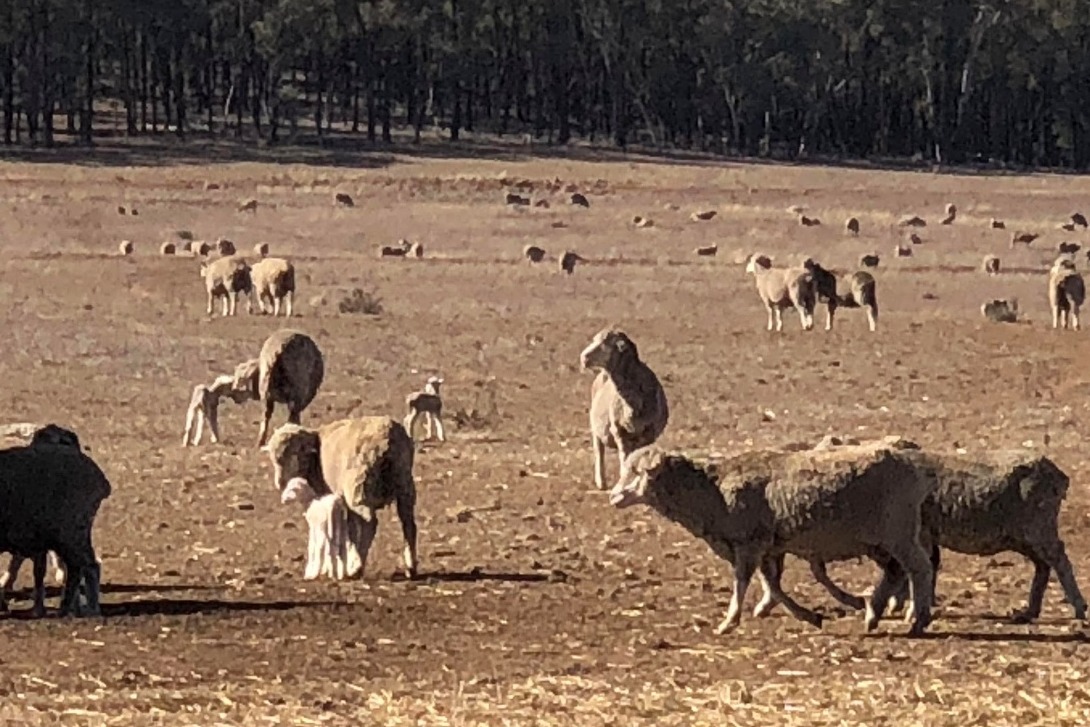 We have under one weeks worth of HAY left and can't afford to buy another load [last load was $244.00 per bale] and we don't know what we are going to do from here...
So we are asking that if you can, can you PLEASE help us with a small donation so that we can save our livestock .
You can't imagine how much it will help us , we are so desperate!
If we can we will help our neighbours too........
Thank you for reading our story and helping us out if you can.  
Thank you from the bottom of our hearts
XOXOXOXOXOXOXOX
+ Read More