Documentary About Garai Makaya
£6,820
of £80,000 goal
Raised by
86
people in 26 months

Starting on 24th June 2018 I rode my ElliptiGO bike twice across Britain, from Land's End to John o'Groats & back again. I covered 240km (or 150-miles) every day to complete a total distance of 2,768km (or 1,720-miles) in a World Record time of 11 days, 10 hours & 31 minutes.

The BBC News report in the above video gives a summary of my World Record ride, which officially launched a series of extreme endurance challenges aimed at raising funds to support a project very close to my heart - the making of a documentary film about my late brother (the skydiver Garai Makaya) and the skydiving community which he founded in Botswana. 

On the 11th February 2017 Garai Makaya passed away in a skydiving accident in South Africa. Garai had been a pioneer and innovator in the skydiving & adventure tourism sector in Botswana, touching many lives by making what many considered to be an extreme sport more accessible and more relevant to everyday people.



As depicted in the photo above with His Excellency President Ian Khama (the President of Botswana at the time) Garai was able to reach and engage with people of all ages, backgrounds & careers - and he was able to get them to take an active interest in the things he was passionate about (I guess that mainly covers supporting charities, skydiving, craft beer & burgers)!

Garai was a very simple and yet remarkably unique individual who brought warmth & inspiration to the lives of everyone who knew him. He established skydiving as an official sport in Botswana (recognised by the Sports Council and supported by the Ministry of Tourism) and he was committed to building an enduring skydiving and adventure tourism movement in Botswana. 

We don't know for sure if Garai had been planning to make a film, but an archive of professional film footage of Garai's skydiving adventures came into our possession after he died and we (his family & friends) are keen to see that this material is used to support the production of a high quality documentary film about his life as a skydiver and about the people whose lives he has touched through skydiving.

Garai was very keen to support charitable projects through his skydiving activities and we want to respect those values by dedicating all the financial proceeds of the documentary film towards charitable causes in Botswana - knowing that he'd never accept a fundraising project of this scale being carried out in his name if it wasn't aimed at supporting the disadvantaged in society.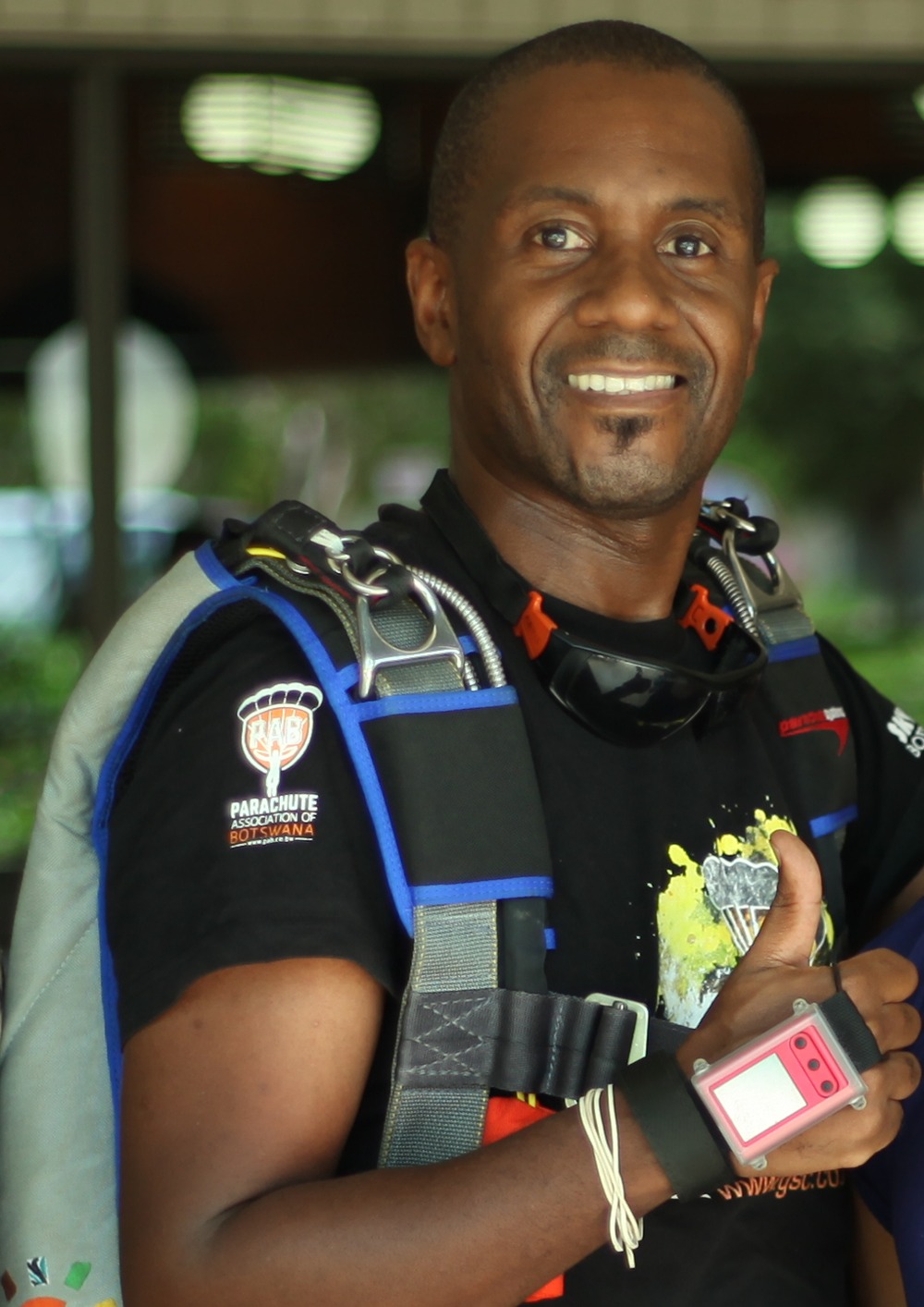 Why make a documentary film, when there are so many other ways we could pay tribute to the life & legacy of a guy like Garai? The main reason is because Garai was such a big motion-picture fan & enthusiast. And because of the volume of professionally filmed material he'd gathered, it makes sense to see that the material is put to good use.

So using the medium of a motion-picture to summarise his life and to support charitable projects is something which I think Garai himself would have thought was very cool. For me, it comes down to remembering a very special person in a way which I think he'd like to be remembered. And it also comes down to making a difference, which is something I know Garai would have valued above all else.

This documentary film is an ambitious & audacious project. We need to raise at least £80,000 to cover production costs, so that the film can meet the very high quality standards required for entering the major film awards (which is very important because this film needs to generate a significant surplus to address its charitable goals).

In the very unlikely event that this film is never made all donations received will be submitted directly to the charitable causes which we intend to support. No donation will be wasted and any support which you can give us, big or small, will take us another step closer to achieving our goals.

As Garai's brother I feel compelled to use whatever skills and connections I have to contribute towards the realisation of this goal - which is why I am dedicating the biggest endurance fitness challenges of my life towards the fundraising effort required to make this project a reality.


I will not back down until I have seen this project through to fruition and you can continue to follow my progress
on this link to my personal blog
. Those of you who never got to meet Garai, but would like to know a little more about him, can read an article about the last 10 years of his life as a skydiver
here
.
Thank you for reading this message & thanks to all of you who have chosen to support this project.


Yours faithfully,
Idai Makaya
+ Read More
Be the first to leave a comment on this campaign.