Supporting Game Obsession Expo 2018
$175
of $8,000 goal
Raised by
3
people in 12 months
Supporting http://www.gameobsession.com.au/ 2018
The Story so far
In 2016
we had a vision for an event that
●        was unique to our region.
●        celebrated and shared diverse hobbies collectables and obsessions.
●        made use of The Showgrounds precinct other than on our Agricultural Show day.
●        was inclusive and full of family fun.
●        would raise funds to support our show.
Year 1 2016
was exciting and nerve racking would it work?  Would people want to come?  Would traders support it?
Would we have enough diverse range to interest people? The answers to these questions were 'Yes' and with a perfect day we were encouraged by the support
and so began preparation for
Year 2 2017      Please check out some of our  advertising 2017
We had a history of the first year's event.
It does work, yes people will come and the traders supported it.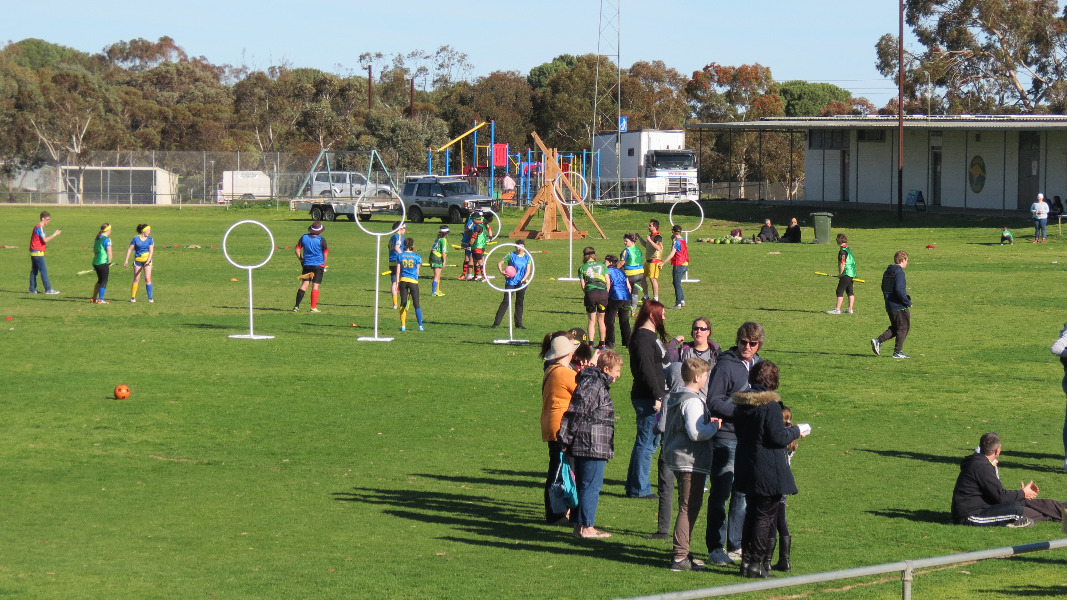 Yes we had enough diverse range of entertainment and displays, marketing and responses were very positive.
Our main downside was the weather although we snagged the best day in 2016 the 2017 weather forecasts for the city were not so encouraging, we know as a region that our weather can be different.
Although we have some undercover pavilions these filled fast. The weather gods were kind up until 1.30pm when the wind and rain set in.
Year 3 2018
We know it will work everyone who came in 2017 despite the weather had fun were entertained and amazed by the different collections, entertainment and traders.
We have secured grants to upgrade lighting inside the  two main pavilions, now we just need some more outdoor undercover areas. It has been suggested to change the date to secure better weather but looking at the many events that are on particularly for some of our traders and entertainers who travel interstate this time works, plus there are never any guarantees with weather no matter what time of the year events are held.
The Solution
We need more undercover areas for traders and guests to be away from the elements, but we do need some help.
The Committee
have said we can have this year to prove the viability of this event, this is a critical year for us.
We need to weather proof our event.
We are looking at the possibility of having  professionally set up marquee/s that will provide cover and weather proof more of our event.
There is a cost to hiring marquees. As a volunteer organisation funds are scarce and a third year of losses will be unsustainable.
When we are successful in raising the money we need for shelter then we can  look at more unusual/unique entertainment.
Our goal along with you our partners, friends and supporters of the Game Obsession Expo is to crowdfund to make 2018 possible.
What do we need the money for?
Hire / Erect two professional style marquees    $5000       
The cost of Entertainment /Sound                           $2500  
Fees/Taxes for running "go fund me campaign" $   550
____________________________________________________________
TOTAL                                                                                       $8050                                                                                                             
We know that money is hard to come by so we appreciate your consideration to help us with this go fund me campaign we would like to make sure that you get something back for your donation.
We appreciate your generousity and are offering
9 Reward Levels.
Please note:

*Where there are multiple opportunities for donation i.e sashes, entertainment you will be contacted to discuss the options available at the time.
*For all sponsorship options there is potential for ongoing  rights beyond 12 months subject to negotiation.
*The event organisers will have the right to refuse a name  if it is decided the naming will offend or cause emabrassment to anyone.
+ Read More