Karla and Wilson Chavez Coffee Farm
$1,335
of $1,750 goal
Raised by
21
people in 40 months
Welcome! 

I am so grateful you want to learn more about Wilson, Karla, and the social enterprise coffee farm we founded in Honduras to lift their community out of poverty.
The top photo is Kelvin Chavez, the son of my business partner, Wilson Chavez. The pig he is caressing/pestering is just one of the successes of the business. This purchase from coffee farm profits is a big step for a family of former subsistence farmers . But I'm getting ahead of myself.
This is Wilson.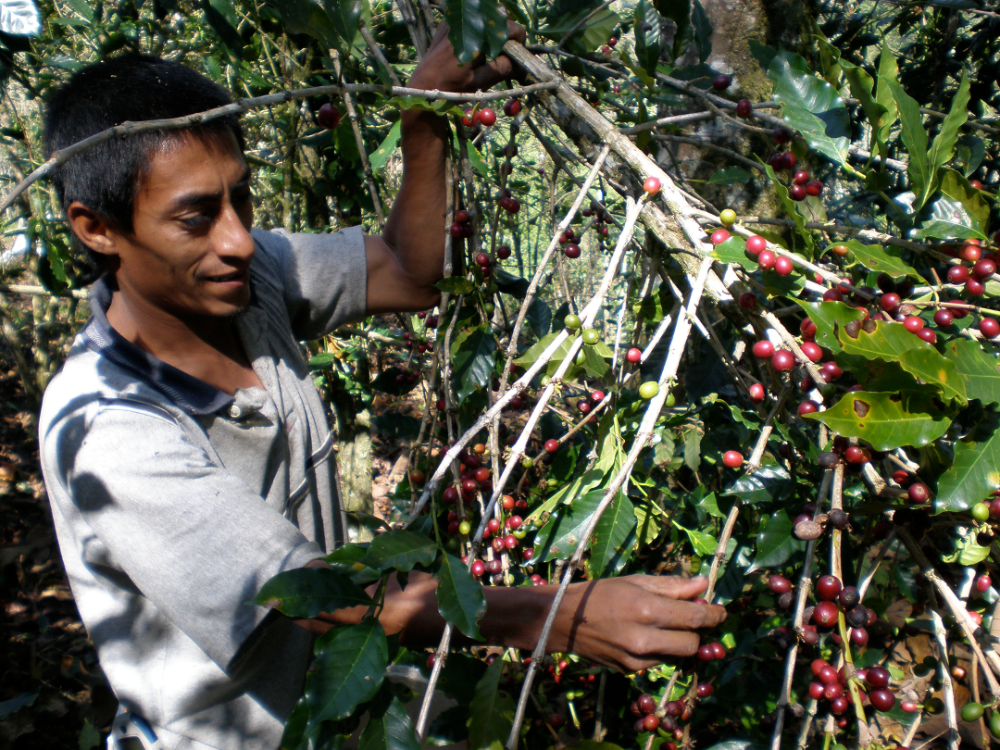 The
short version
of the story is that we have been working on a coffee farm partnership for the last six years and we have a dream come true opportunity ahead of us.
I was invited to attend the President's Global Entrepreneurship Summit in Nairobi, Kenya, this month.
More info here:
www.ges2015.org
.
This is the
premier
meeting of global entrepreneurs, investors, and business mentors and so by attending I will gain the market intelligence and access needed to develop the coffee farm so it is 100% self-sustaining.
Once this first farm no longer requires outside management, we will be able to spread our
model
and
system
to other underserved communities.  
I have already been accepted to attend, and the State Department provides for all meals, lodging, and transportation at the event. 
I am fundraising for the flight and associated costs.  Will you help make this dream opportunity a reality?
---
And now for the
longer version. 
Let me tell you a story (with lots of pictures)!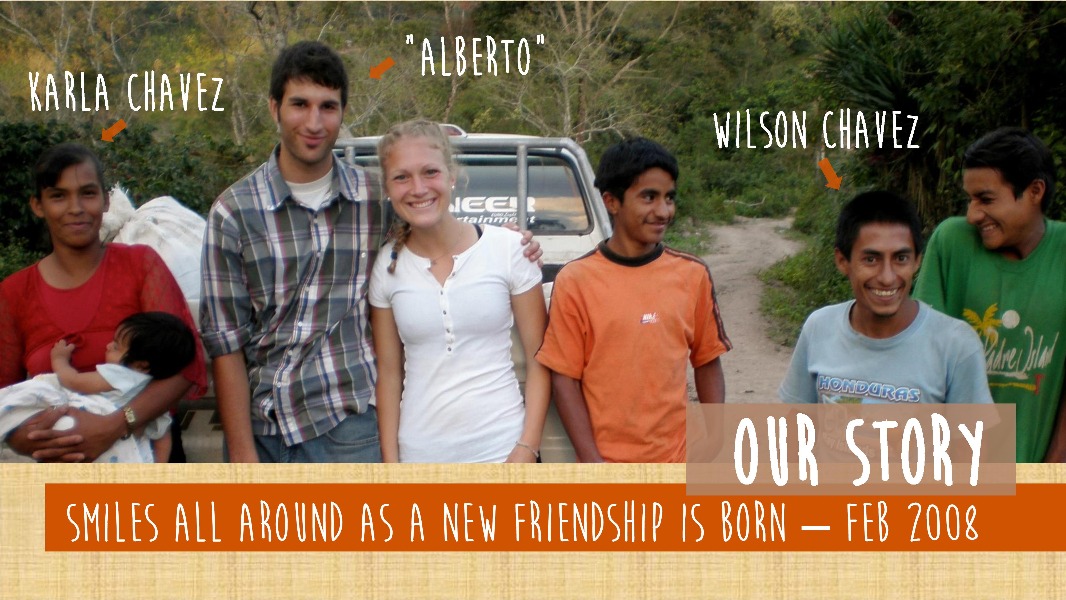 Our Story:
Smiles All Around As A New Friendship Is Born
Feb 2008
Pictured here is the day I met Wilson on the top of a mountain in Cerro Redondo, Honduras. A 5 month study abroad program in Central America through Whitworth University led me down the long and dusty path to Wilson's community.
From day one, Wilson welcomed me as a cherished family member into his home.
That first night, against my earnest pleas, I displaced two of Wilson's children who gave up their cot so that I could have my own place to sleep in the one room house. Wilson insisted and I didn't want to disregard his hospitality. From the very beginning, I was learning from the example of Wilson Chavez and his family.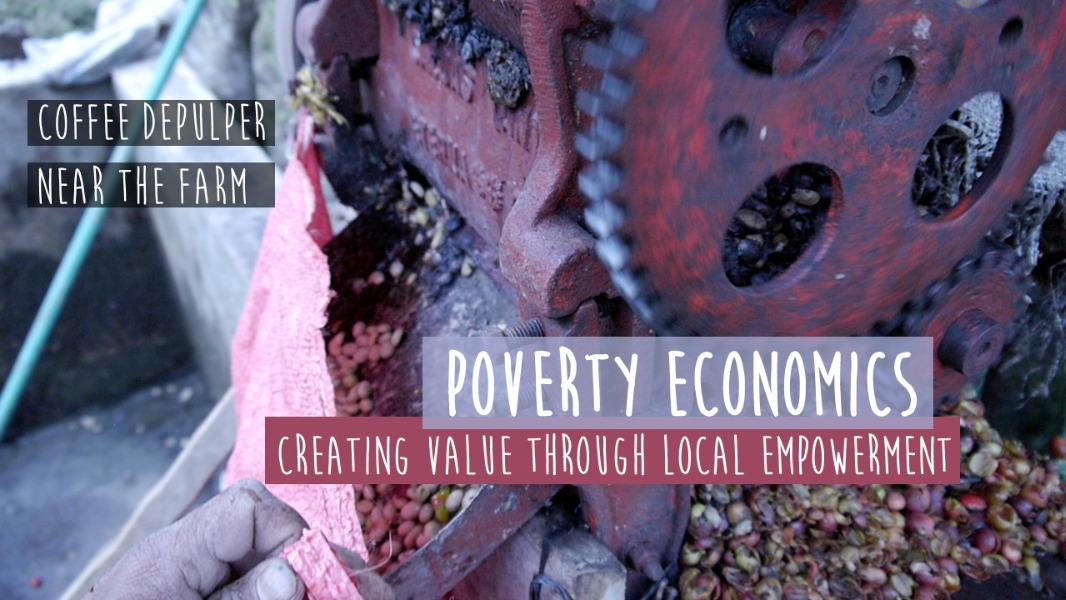 Poverty Economics:
Creating Value Through Local Empowerment

Each day we would pick coffee on another farm, because Wilson was a subsistence farmer without his own land.
I set my full sack of bright red coffee cherry on the ground at the end of a long day and felt pretty good about myself.
As Wilson laid down his 7 full sacks and children from another family laid down their 3 each, I took a more humble assessment of my full day's work.
Living and working with Wilson for a month, I developed a firsthand perspective of systemic poverty.
I analyzed the economics of indentured coffee farming. Working someone else's land, Wilson was required to return the coffee to the landowner at a sub-market price. Instead of making 320 Lempiras / 10 kg (~15.00 USD), he "sold" the coffee back for 110 Lempiras / 10 kg, a 66% loss of potential return and insufficient to break out of poverty.
To make a long story very short, Wilson and I partnered together to purchase a piece of land in 2009 and so began the  work and investment in Finca Los Hermanos (Brothers Coffee Farm – FLH).
This is a grassroots development initiative that has raised Wilson's income 232% over 6 years and a model we plan to replicate.
Grass. Roots.
This Is Development In The Dirt. 


This is no development plan hatched in the board room of an ivory tower. Wilson is drawing on the ground with a stick to show me how we'll plant to preserve biodiversity. This is development in the dirt.
Wilson was already practicing environmental sustainability long before I arrived. He mapped out the trees we would maintain and he taught me about the benefits of vermicomposting (worms) to convert waste into fertilizer.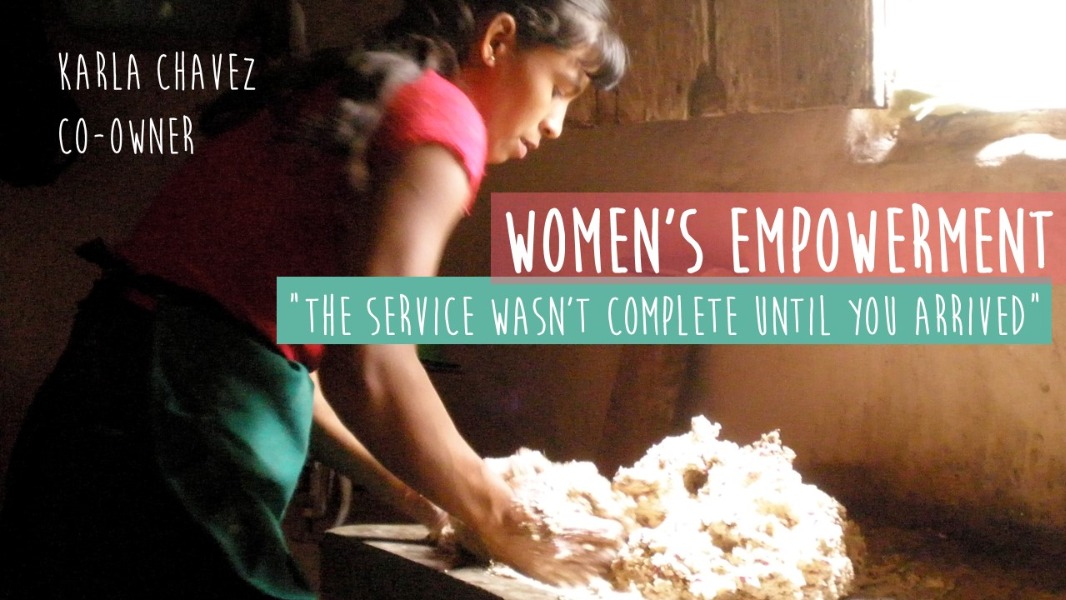 Women's Empowerment:
"The Service Wasn't Complete Until You Arrived." 


Wilson is a lay pastor in his highland community. On one of our treks to lead a service in the neighboring village, I observed from a corner of the crumbling building as a farmer picked up a lute, 3 school children become a choir, and a congregation of all men settled in for the ceremony. Well, "the patriarchy," I thought to myself.
Then two women snuck in shortly after the music had started. Wilson paused the entire operation and addressed the crowd:
"Señoras, gracias por asistir. Ahora, porque ustedes están aquí, el servicio está completo."
"Ladies, thank you for joining. Because of your presence, the service is complete."
Not only was Wilson above the machismo endemic to Central America, he affirmed the inherent value of women. This solidified my conviction to partner with Wilson and his family for long term transformation.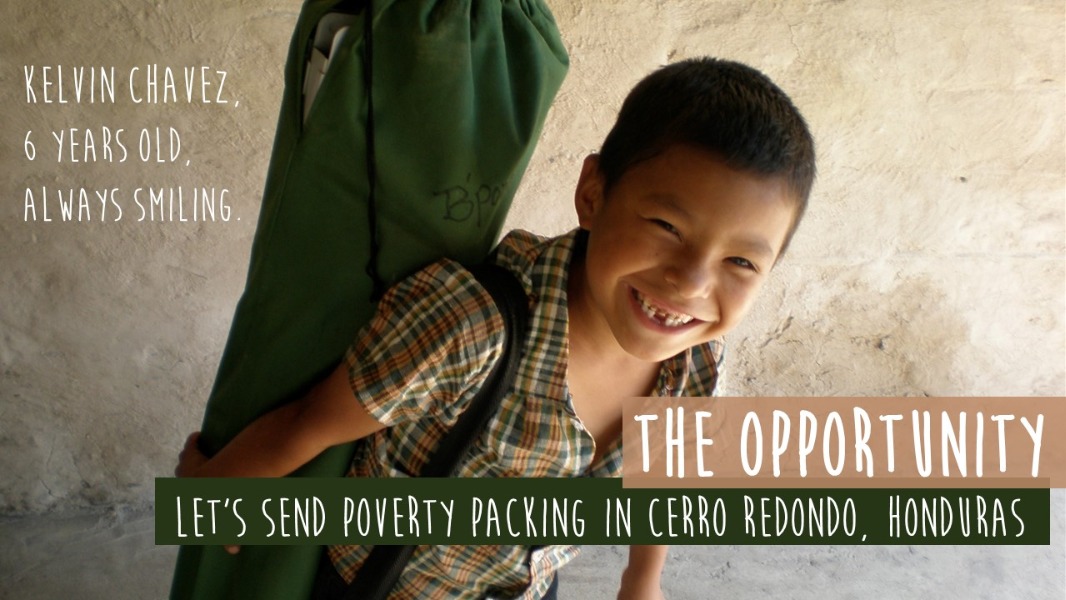 The Opportunity:
Let's Send Poverty Packing In Honduras


In recognition of Finca Los Hermanos, I was accepted to attend the the President's Global Entrepreneurship Summit taking place in Nairobi, Kenya.
This is the premier gathering of the world's leading entrepreneurs, investors, and mentors all committed to fostering entrepreneurship globally. 
Please visit
www.GES2015.org
for more information.
I will be attending in order to receive mentoring from market leaders and potential investment in Finca Los Hermanos.
Will You Join In?
An Opportunity to Develop The Farm So It Is 100% Self-Sustaining

By connecting with investors, mentors and market experts, GES 2015 is an opportunity to develop Finca Los Hermanos so that it is 100% self-sustaining.
All startup capital for FLH has been provided by myself or support from local NGOs. GES 2015 is an opportunity to receive the training necessary to begin cultivating niche, high-end coffee, so that operations can be financed through profits. Additionally, GES 2015 provides the opportunity for outside investment to make value chain improvements and unleash the farm's potential.
I am seeking funding and partnerships to cover travel expenses to the summit. 
Budget
 Airfare - $1750
Meals*
Lodging*
Transportation*
*Provided courtesy of the US State Department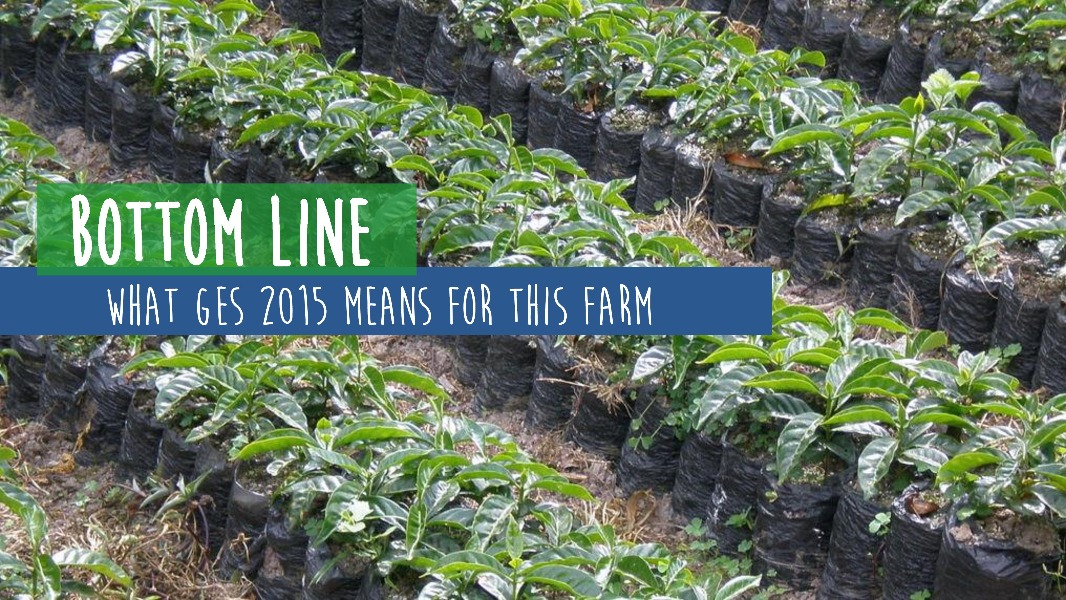 The Bottom Line:
What GES 2015 Means For This Farm

The bottom line is that GES 2015 is an opportunity to develop Finca Los Hermanos so that Wilson can manage the farm independently and be the
driver of his own development. 
Without the connections and market access provided by the Summit, the farm will continue to run, but will lack the capacity to flourish without regular contributions from myself and other supporters.
Our end goal is that Wilson can operate FLH autonomously so we can begin to
spread our model and system of development to underserved communities. You are still reading this far? Congratulations. You've made it to the best story of them all.


Remember when I said I displaced two of Wilson's children who gave up their cot? The cabin in this picture isn't Wilson's house (although they are about the same size).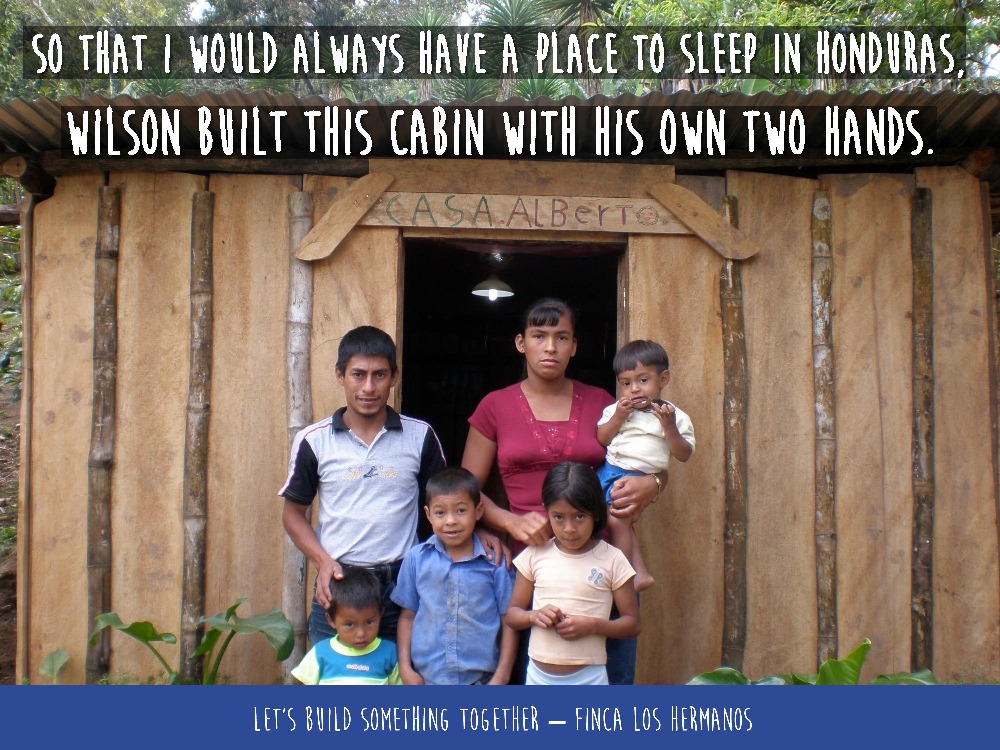 After I met Wilson in 2008, and after he found out I would be visiting again in 2009, he had a surprise waiting. 
Wilson built this cabin for me with his own two hands, 
so that I would always have a place to sleep in Honduras, 
I have so many stories of Wilson's generosity and hard work. Now, together, we can all build something with Wilson and help this coffee farm thrive.
Thank you for reading, for your support of all kinds, for your "shares," and most of all, your friendship.
Sincerely, y con todo amor,
Wilson, Karla, and Glen Alberto
*If my wildest dreams come true and you all become inspired by this story and we raise more than expected, we will use the additional money to purchase farm improvements like a coffee depulper or a drying system.
+ Read More
Update 1
40 months ago
Share
Hi Everyone,

Thanks again for all of your support, whether it comes in the form of a share, your expertise and advice, and of course, the dollar bills y'all.

Let me tell you one more reason I wanted to partner with Wilson.

As we sat in his house, on the dirt floor, looking out the window, we could hear the children playing outside. Wilson turned to me and said, "Alberto- do you see my children? My children won't pick coffee on the farms. Most children in this community don't finish school so they can help bring income for their families. But not my children. They will go to school and they will play. Children were made to play."

Enjoy this video of Wilson's children playing and consider supporting our coffee farm that helps pay for the kids to go to school!

Love, Glen A.
+ Read More
Be the first to leave a comment on this campaign.