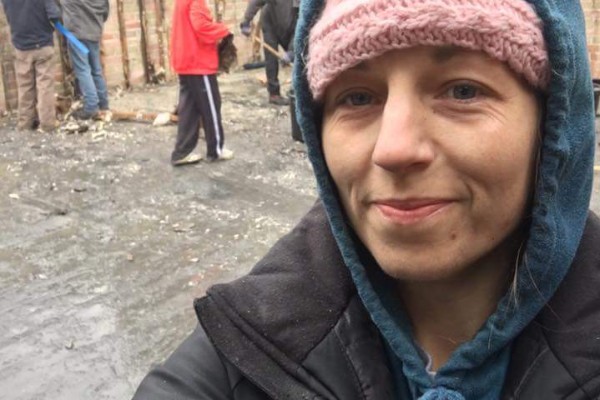 368
11
Penney Family Fire Relief.
$21,650
of $40,000 goal
Raised by
338
people in 12 months
The Penney family came home after a day away at their daughter's dance recital, filled with happiness and laughter to find those smiles quickly turned to fear and panic.
Their home, in which Tara Penney had lived in for most of her life, the home in which her two children were born and raised, the only home they've known, had burned to the ground while they were away. Taking with it everything that they owned in the process, including the lives of their two family dogs.
The Penny's have never claimed to have much in the way of monetary value, but what they have had,  they have freely shared with others. What they have always had in bundles is love and compassion for eachother and everyone around them.
They are the most loving and giving family that I have ever had the pleasure of meeting. They look at the positives and the bright side of every situation, no matter how difficult it might be. For this to happen to such good natured people, is difficult to comprehend.
Right now, what this family needs, is time. They need time to think about their options, about how they will recover and what steps they need to take in order to get their lives back on track. In order to get that time, they need financial support to keep their heads above water. They need clothes for their two small children Sadie and Jaxon, who have school this week, but now have no clothing or school supplies to get there. They need help with a roof over their head for the time being until they can attempt to rebuild their home. They need money for food and furniture and supplies in which to help them rebuild. They need a shoulder to lean on, for those closest to them to come together in support.
For all of those people that they have taken in, those they've made smile even in somber times, those they've given advice or support to in any shape or form, they need your help. Now is the time to show this family that you're here for them, that you care for them, and that with the help of everyone around them, everything will be OK. Now is the chance to come together as a community, as a family and to help people who truly deserve it. Thank you for your support.
#EveryPenneyCounts
   
Local news story on the fire, and photo credit. 
http://wwmt.com/news/local/pennfield-township-family-reeling-from-loss-after-fire-blazes-through-home
https://www.battlecreekenquirer.com/story/news/local/2018/03/24/fire-destroys-pennfield-township-home/456453002/
http://wwmt.com/news/local/pennfield-township-fire-renders-family-home-a-total-loss
+ Read More