EntrePrep 2018/2019
$1,170
of $15,000 goal
Raised by
17
people in 32 months
EntrePrep UDEL Slide Show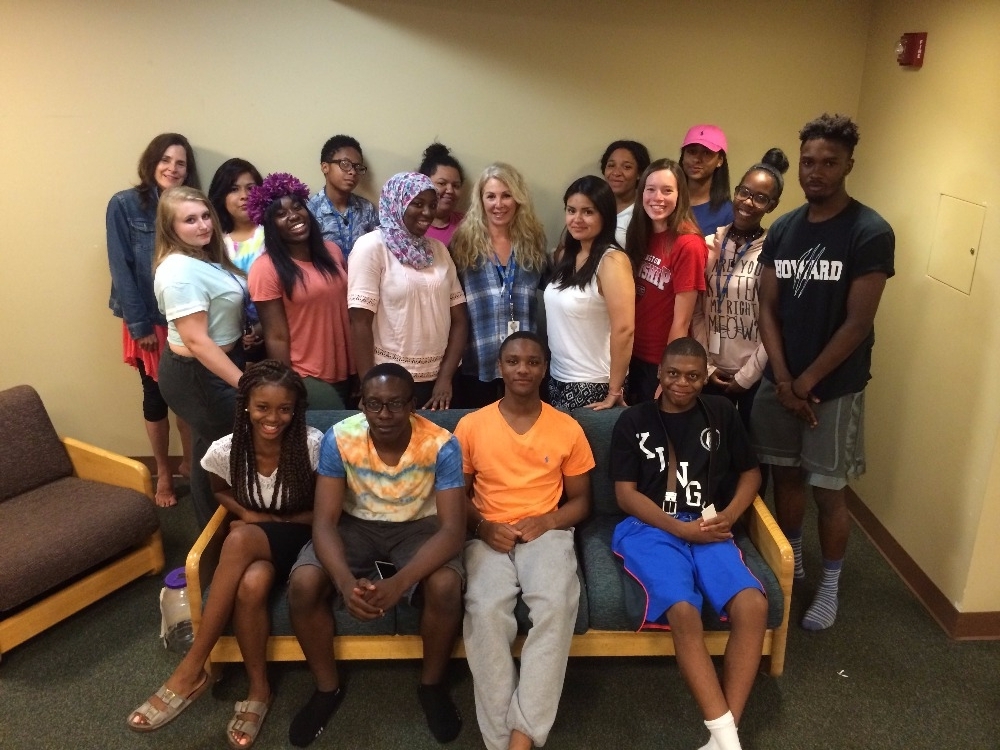 WHAT IS ENTREPREP 

EntrePrep Entrepreneurial Institute is a program offered by the 501(c) (3) non profit Economic Ventures LLC. EntrePrep is an intensive program that empowers inner city high schoolers by emersing them in business fundamentals and then supporting them throughout a weeklong residential program that culminates with them taking a business of their own creation to main street. They build strengths in team building, confidence, ideation, financial literacy all while making memories, having fun, making lasting friendships and building connections that have led to internship and college scholarship opportunities.
You have probably never started a sentence with "When my family was homeless" or "That train that runs by your window might be loud but at least isn't gun shots".  
Some of the participants of our programs have not had the benefits of having their basic needs met; needs like food, shelter and safety.  It's hard to think about the future or ever imagine running a business of one's own when your day to day life has been a struggle to meet your most basic necessities.  Other participants come from more positive socio economic experiences. The melding and bonding that results from the teamwork necessary in EntrePrep, brings these teens together in remarkable ways. As the week transpires, they begin to motivate, support and advocate for one another. 
WHERE THE MONEY GOES
Every EntrePrep Participant attends our program on a full scholarship with no cost to the family.  Half of the funds to support EntrePrep's Residential Week Program at UDEL are contributed by Public and Corporate Sponsors (room/board & 2 resident assistants). The remaining half must be raised through donations from private donors. Costs include: insurance, textbooks and other classroom materials and supplies, permits, transportation, parking, staff salaries, loans to the participants to run their businesses and various other miscellaneous costs. The cost per residential program for 20 participants and 3 staff members (not including room & Board & 2 RA's) is 20K. In 2018 our goal is to raise funds to support at least 15 students. 
LET'S DO IT AGAIN AND EXPAND OUR REACH
WHY? Because EntrePrep changes the way teens see the world by shifting paradigms and allowing them to see beyond their culturescape. They gain the confidence to reach farther and higher than they have previously been conditioned to believe was possible. They express to us that they want to change the world. They are more interested than ever before in social change and the current state of the economy and the world's problems. If you want to invest in the future, invest in these young people. It is truly remarkable what a week at EntrePrep can do. 
THANK YOU SO MUCH!
We weren't able to pay ourselves this year but we left feeling grateful and appreciative to have spent a week with eighteen amazing young people who we are sure will go on to do amazing things.
We can only continue the program in 2018 with your support, so we greatly appreciate any and all donations made to run EntrePrep 2018.
 Our quest is to continue to empower young people through our program in the hopes that they become thriving and contributing members of society and will pay it forward to generations to come.
+ Read More
Update 1
12 months ago
Share
Be the first to leave a comment on this campaign.