249
2
Relief help for Robert Eisenhard's family
$20,346
of $30,000 goal
Raised by
250
people in 4 months
On January 21, Monday morning, I called 911 as my husband, Robert Eisenhard was having trouble breathing and couldn't get out of bed. He had suffered a massive heart attack. He was taken to the hospital, and they spent 9 hours working to save his life. My husband was only 40 years old. 
At 7 pm Monday night, I became a widow and single mother of three children at 34. Jozie, 7, Hunter, 4 and baby Major who turns a year on February 13th. He has another daughter, Emilee, 16 with his ex wife.
Rob and I owned a newspaper delivery business together. We, along with our employees, covered a huge area of central to upper bucks county, delivering multiple publications. We loved what we did, as difficult as our job was with taking 3 kids with us most nights. I can not deliver his routes and mine. I can not do the work he did by myself, and especially not with 3 kids. I have to drop the district my husband delivered, and losing close to $500 a week in income, at the very least.
What I'm hoping, is to raise enough money to pay off the cars we ran for our business, and a few bills, so that's a few less burdens on me in all of this. I feel horrible asking for help, but this is the help I need. The most important thing to Rob was to make sure we would be okay if anything ever happened to him. I'm trying to do my best to do that in the ocean of sadness I'm drowning in.
We both worked 7 days a week, every day since he started working with me 6 years ago. Rob would break off in the middle of his route to take Jozie to school since he was so much closer. Now, I'll go back to work, our 3 little girls with me, to do our work alone, figuring out how to do everything on my own, with as much help from both our families, though most are not local.
No more phone calls from daddy while we drive around, asking how I'm making out, or asking when he'll be coming home.
Please consider donating to help us get through this, or atleast share. Thank you.
Courtney Eisenhard & family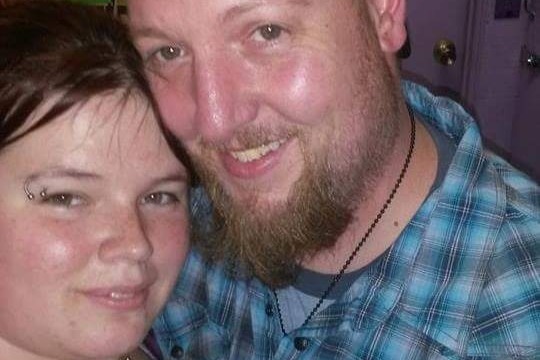 + Read More
Update 2
3 days ago
Share
To clarify why I changed the amount and did an update; There has been some renewed interest in my situation thanks to Bowman's Tavern of New Hope. They have a charity called Mondays Matter, where they donate 10% of their proceeds from all the Mondays in a month to a cause. In March they did it at their riegelsville location, Bowman's North, and all June they're doing it at their new hope location. It would appear that this has sent people back to the GoFundMe account.
Anyone that would like to follow me on Facebook is welcome.
http://facebook.com/adultingwothoutyou
Thank you to everyone again for your support. Myself and the girls are doing well. This month marks 6 months, and while things get easier, there's still some dark days that haunt us. We get through it together, with help from his family.
+ Read More
Update 1
3 days ago
Share
Last month I found out I had a leak under our home. it destroyed the subfloor under a large area under the kitchen, laundry room and my bathroom. so at the very least I have to replace all the flooring in those rooms, some or all of the sub flooring, and the bathroom needs to be redone anyway because it's falling apart. any monies raised going forward goes to help with repairs.
+ Read More
Read a Previous Update