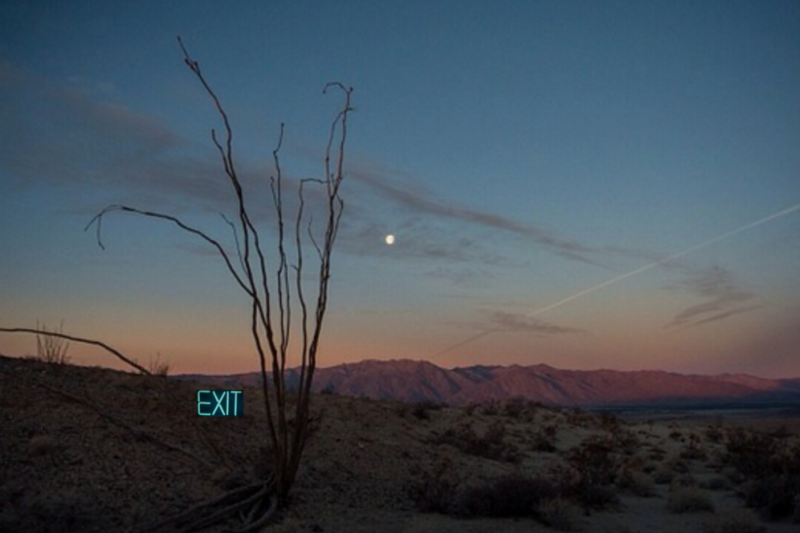 56
3
"EXIT" Short Film
$8,740
of $15,000 goal
Raised by
58
people in 12 months
Hi Everyone,
Over the past few years I have been developing the script for my short film, EXIT. I'm happy to report that a private investor has come forth with a significant part of the budget required to make the film.
We're launching this GoFundMe campaign in an effort to raise further funds to begin shooting. Our current target is $15,000 and we will continue to work to raise funds beyond that. This will go towards all aspects of the production such as hiring crew, location, actors, editing, color grading and international film festival entries.
While it's traditional on crowdfunding sites to give a detailed breakdown of a creative project, we'd like to refrain from revealing the premise and plot of the film at this stage. We're confident that the first time you see "EXIT" you'll be glad you didn't know what to expect in advance. Creative details aside, we will keep you abreast of milestones and events through the production, promotion, and release of the film.
A downloadable link to the finished film will be made available to everyone who contributes.
Any donation small or large will make a difference. Thank you!
UPDATE ALERT!
We now have our cast and I could not be happier with it.
The great
Maria Bello
has come on board to play the lead in the film and executive produce. Some of Maria's credits include David Cronenberg's, "A History of Violence" and Denis Villeneuve's, "Prisoners".
Maria Bello: 
http://www.imdb.com/name/nm0004742/
Supporting cast includes
Natasha Bassett
, a very talented up and coming actor known for her role in the Coen Brothers, Hail Caesar. And yes, she has also played Britney Spears!
Natasha Bassett: 

http://www.imdb.com/name/nm3736942/?ref_=nv_sr_1
Gayla Johnson,
a phenomenal character actor who has been featured in more films and TV than we can possibly count.
Gayla Johnson: 
http://www.imdb.com/name/nm1112019/?ref_=nv_sr_1
Allen Kepler
, a true renaissance man and a gifted actor, Allen is an industry veteran. As our casting director so aptly put it, "There's a gentleness to allen that feels very right for this role."
Allen Kepler: 
http://www.imdb.com/name/nm5388312/?ref_=nv_sr_1
About the team:Director
, Claire Edmondson started her career making groundbreaking music videos for Austra's "Beat and the Pulse" and Broken Social Scene's "Sweetest Kill". The videos triggered conversations and controversy in the press about feminism, ownership vs objectification and the "new female gaze". Further work on music videos and her own art/fashion films led to The Globe and Mail naming her "Canada's Next Great Auteur" due to her distinct voice and aesthetic. She has since directed commercials for Everlast, Special K, Samsung, Greenpeace, Viagra, Dove and Kotex (to name a few). Her Special K "Own It" commercial shortlisted at the 2016 Young Director Award in Cannes.
Selected Press:
Globe and Mail
AdWeek
Website:
http://claire-edmondson.com/
Producer,
Al Di, has been instrumental in bringing films like  and "Dreamland" and the breakout Sundance hit "
Brigsby Bear
"  to life. He has 2 features arriving in 2018 including the much anticipated, "The Unicorn" and "Piercing". 
More info about Al Di at
IMDB
.
Producer
, Heron Calisch-Dolen has produced everything from feature documentaries, broadcast TV, web content to music videos and has filmed in over 25 countries.
Heron's work can be found here:
http://heyheron.com
Executive Producer
, Danielle Hinde ran the music video department at Partizan Entertainment for 8 years, helping foster the careers of innovators like Michel Gondry, Olivier Gondry, Nagi Noda, Traktor, Hiro Murai, Jeremy Konner and Ace Norton.
She now owns and operates
Doomsday Entertainment
—an industry-leading director representation and production company that leverages its innovative talent to create cutting-edge content including commercials, music videos, short film and documentaries.
Doomsday's work has been shortlisted at Cannes, won several Music Video Production Association Awards, MTV VMA awards, Los Angeles Film Festival, Vimeo Awards, Latin Grammy's and most recently Director of the Year at UKMVA. Doomsday has produced spots for Beats, Nike, Google, Gillette, Sonos, Lincoln, Microsoft and Finlandia to name a few.
EXIT
will be produced through Doomsday's production arm.
Below is a film for Everlast that Claire wrote and directed. It is a pivotal piece of work which marked her transition from music videos into commercials.
+ Read More
Update 1
3 months ago
Share
Hello Everyone!
Apologies for the lack of updates, but I now have great news to share. EXIT, the film you have all so generously donated to will be premiering at the Toronto Film Festival this September.
This would not have been possible without your donations, every dollar helped and went into making the film and I will honestly never forgot who showed up at this juncture of my career. I got a lump in my throat anytime anyone donated and was deeply affected by everyones kindness and generosity.
I've added the tailer and the TIFF page where the film can be found:
https://www.tiff.net/tiff/films.html?series=short-cuts&list
Thanks again,
Claire xx
+ Read More