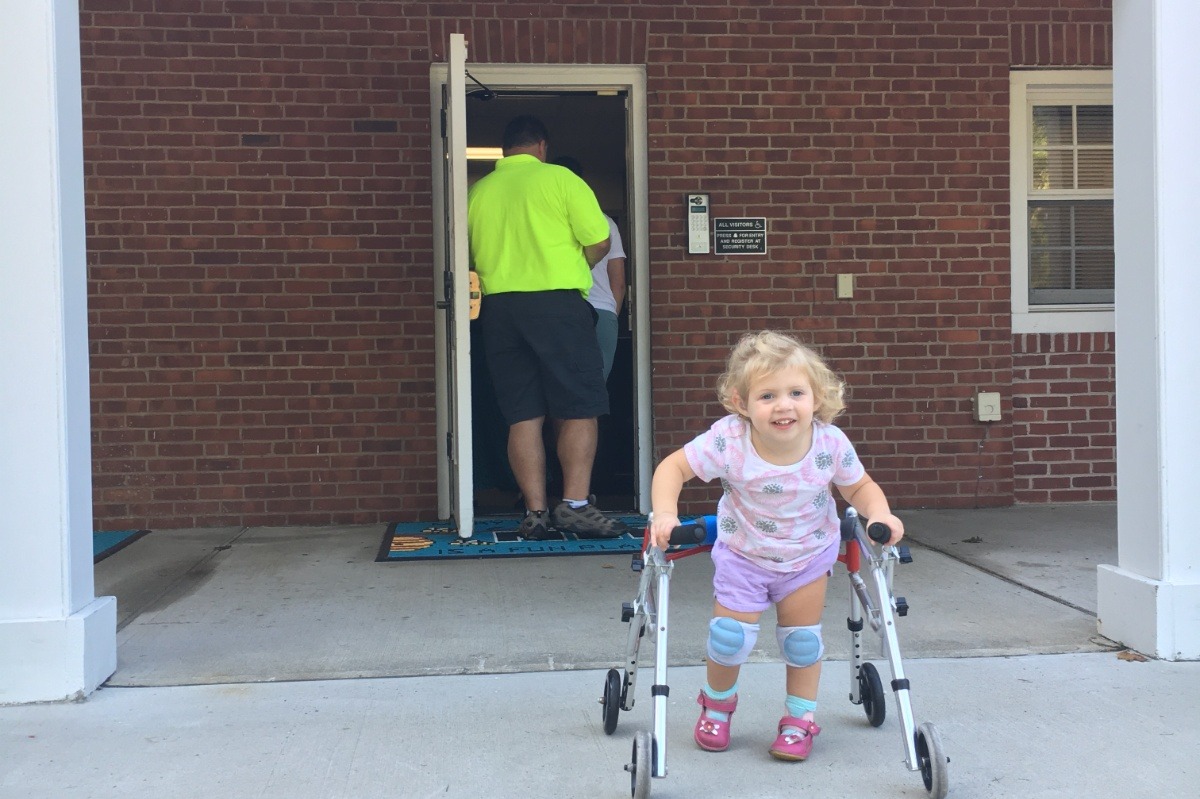 212
2
Darling June - The Walker Project
$32,433
of $35,000 goal
Raised by
214
people in 3 months
Update: 12/4/2018
We have closed the GoFundMe having raised over $37,000!!
Please write us at
DarlingJunePBC@gmail.com
for more information on how to donate moving forward. See our story below :)
...
Serena and other children with special needs give us things to celebrate every day.  Serena's passion and perseverance have brought her so far and she is walking!
There are no walkers on the market
, however, that are truly functional
to meet the needs of developing children,
they are not affordable nor are they kid friendly (FUN!).  Many of Serena's walkers have actually hurt her.
We are about to change that
. Darling June (a public benefit corporation) was founded by Serena's mom to address this need.  While it is inspired by Serena, the walker we are designing is going to be made available for all children with special needs, giving them access to dignified, FUNctional options that
allow them to walk free of isolation, harm and stigmatization.Your donations will go directly to the design, development and production of the first working prototype of the walker 
that will change the lives of so many young children, instilling in them the mindset that they deserve the best.  We are 
revolutionizing the walker industry and changing the paradigm of what it means to have special needs.

Our first design is well under way and looks amaaaazing!
THANK YOU!!!!!
+ Read More
Update 1
Posted by Anna Zitnay
1 month ago
Share
Thank you So much to all of our followers and those who made contributions.
We are now closing this GoFundMe as we have raised over $37,000!! Stay tuned to our social media pages and feel free to write us at DarlingJunePBC@gmail.com for more information.
Cheers to changing the world, one cute step at a time :)
love, Darling June and The Walker Project
+ Read More