33
10
Launch Danielle's Pro Tri Career
$2,705
of $13,086 goal
Raised by
28
people in 12 months
Dreams are pesky. For some of us, those ideas in our heads about what we envision for our future selves arrive at a young age. As we get older and responsibilities and families grow, those dreams get buried, although still very much alive. This creates a frustrating dissonance in one's spirit as a result of living the life you "need to live" and the one you NEED to live. This GoFundMe is a an effort to breathe life into the dreams, and concrete goals, I have for racing on the Professional World Triathlon scene in 2018.
At a young age, I was given a dream to be a professional athlete and use this platform to help others. The journey towards professional triathlon includes racing Cross Country and Track for Baylor University while setting multiple school records, earning All-American honors, and qualifying for the Olympic Trials in steeplechase. After collegiate running, I began cycling and within three years found myself racing in women's professional races across the country. In 2017, I combined my experience and earned three national titles in the USAT Long Course, Standard, and Short Course Duathlon. Additionally, I placed third and fifth overall at the USAT Age-Group Olympic and Sprint Distance Nationals, respectively, thus earning my pro racing license.
January 1, 2018, marks day 1 of my rookie pro season. I've set some lofty goals for the season, including to qualify for the IRONMAN 70.3 World Championships. To do this, I put together the best possible racing schedule to earn enough points to qualify. Because this is my first pro season, I do not yet have sponsors needed to fund racing at this level. This fundraising effort will kickstart the journey while I work to identify sustainable funds and sponsorships.
The projected budget for the season is as follows:
Flights: $6,600
Food: $1,200
Coaching Costs: $3,420
Pro License: $950
7% Go Fund Me Cost: up to $916 depending on funds raised
Thank you for your consideration in joining the journey. While asking for money is not something I enjoy, many friends and family have asked how they can give. While support through GoFundMe is one way, other ways include hotel reward points, airline miles, and/or corporate sponsorships. Please contact me directly if you would like to discuss any of these options.
Above all, your love, encouragement and friendship makes the journey much sweeter and provides great motivation to train hard and race fast.I will train, race, and give my best to honor your support!
Below is a video that describes a bit of the journey I've had the past few years. Shout out to Pastor Mike for sharing with Bloom Church! Check out 
www.danielledingman.com
!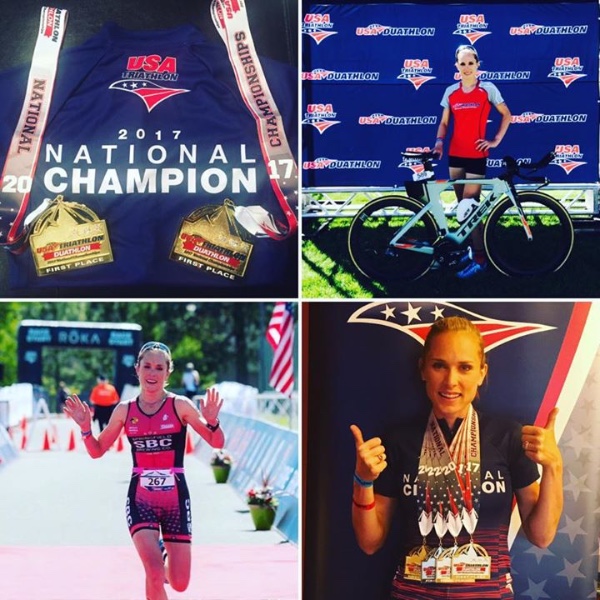 + Read More