Get Venezuelan Athlete to Australia
$2,505
of $15,000 goal
Raised by
28
people in 35 months
Daniela C. Montiel-Devis is a young Venezuelan athlete of triathlon who will participate at her second Ironman 70.3 World Championship that will be held in Australia on September 4th 2016.
When she was just 3 years old she stepped into a swimming pool for the first time in order to learn to swim and ever since then, competition has accompanied her throughout her life. 
By the age of 10 she was part of the Zulia State National Swimming Federation (the State of Zulia, Venezuela is her home state) and she swam until the age of 17, when she discovered her passion for triathlon.  Ever since that young age she has not stopped training and pushing her limits to become an even better athlete.  She participated in 26 national and international competitions and each time she finished within the first 5 positions. 
"Competition to me is being able to achieve my goals after giving my very best in each and every training.  Each game makes me a better athlete and an even better person… Enjoying and celebrating successes is great, however learning from the failures is an even bigger lesson: when they hit me I don't give up but put more strength into my trainings, by going after the errors I made as I do look forward to the next competition.  Each time I cross the finish line my mind goes hunting for the next opportunity.  It is that simple!"
At  this moment,  Daniela is trainning in Miami, Fl. doing her best effort to get to Australia to represent her country, but she needs  financial support.  That's the reason of this campaign .   Let's help this champion to give millions of Venezuelans a moment of proud and happiness.
I'm Aide Devis, the campaign organizer and Daniela's aunt.  I'm a US and Venezuelan citizen.  I'm living in USA since 21 years ago. The money we are raising in this campaign will be use to travel to Australia (flight ticket, visa, overweight, hotel for ten days, transportation, meals); buy training/performance clothes and electronic equipment to compete, repair and maintenance triathlon equipment including the bycicle.
Beforhand thanks a lot for your generosity and for make a dream come true.
--------------------

Daniela C. Montiel-Devis es una joven venezolana triatleta, que bajo esta consigna, clasificó a su segundo campeonato mundial Ironman 70.3 Australia sept 4, 2016.
A los 3 años de edad entró por primera vez a una piscina para aprender a nadar, y desde entonces a competir.  A los 10 años ya pertenecía a la federación de natación de su estado natal, Zulia, al cual representó hasta los 17 años de edad cuando descubrió su pasión por el triatlón.  Desde entonces no ha cesado su entrenamiento y deseo por ser la mejor.  Ha participado en 26 competencias nacionales e internacionales estando siempre en los cinco primeros lugares.  En su primer Ironman 70.3 Pucón Chile, 2014 alcanzó el segundo lugar.  En ese mismo año ganó el Ironman 70.3 Panamá y el Campeonato Olímpico internacional en Aruba y su clasificación al primer mundial Ironman 70.3 Canadá 2014.
"Para mi competir es poder lograr o llegar a mis metas después de haberme sacrificado y esforzado en cada uno de los entrenamientos. Cada competencia me hace crecer como atleta y a la vez como persona... se difrutan y se celebran los triunfos, pero se aprende de las derrotas y me hacen más fuerte en vez de rendirme busco en que fallé por qué lo hice mal y busco otra competencia para superar las fallas anteriores. Cada vez que cruzo la meta así este muy cansada pienso cual sera mi proximo reto!"
En este momento Daniela se encuentra en Miami, FL entrenándose para ese gran reto que significa representar a su pais en el campeonato mundial Ironman 70.3 a celebrarse en Australia el 4 de septiembre, pero necesita ayuda económica para llegar hasta allá.  Este es el motivo de esta camapaña, ayudemos a esta campeona a darle un motivo de felicidad y orgullo a millones de Venezolanos que tanto lo necesitan.
Yo soy Aide Devis, organizadora de esta camapaña y tia de Daniela.  Ciudadana de Estados Unidos y Venezuela.  Vivo en Estados Unidos desde hace 21 años.  El dinero que se recaude en esta campaña será utilizado para viajar a Autralia (compra de boleto, visa, sobrepeso de equipaje, estadía por diez dias, traslados, comidas); para comprar ropa y equipo  electrónico para entrenar y competir; también para mantener y reparar el equipo de triatlón que ya se tiene que incluye la bicicleta.   De antemano mil gracias por su generosidad y por la oportunidad de hacer realidad un sueño.
+ Read More
Update 2
34 months ago
Share
I'm Aide Devis, Daniela Montiel's aunt and organizer of this campaign. I'll receive the funds we collect from the donors in this site, and I'll deposit them to Daniela's Bank Account.
+ Read More
Update 1
34 months ago
Share
Mack Cycle Trilogy II
Triathlon, Duathlon & Aquabike Results
INTERNATIONAL TRIATHLON RESULTS
Female Overall
Daniela Montiel 01:57:14
Alma Campiani 01:58:56
Chelsea Factor 00:47:25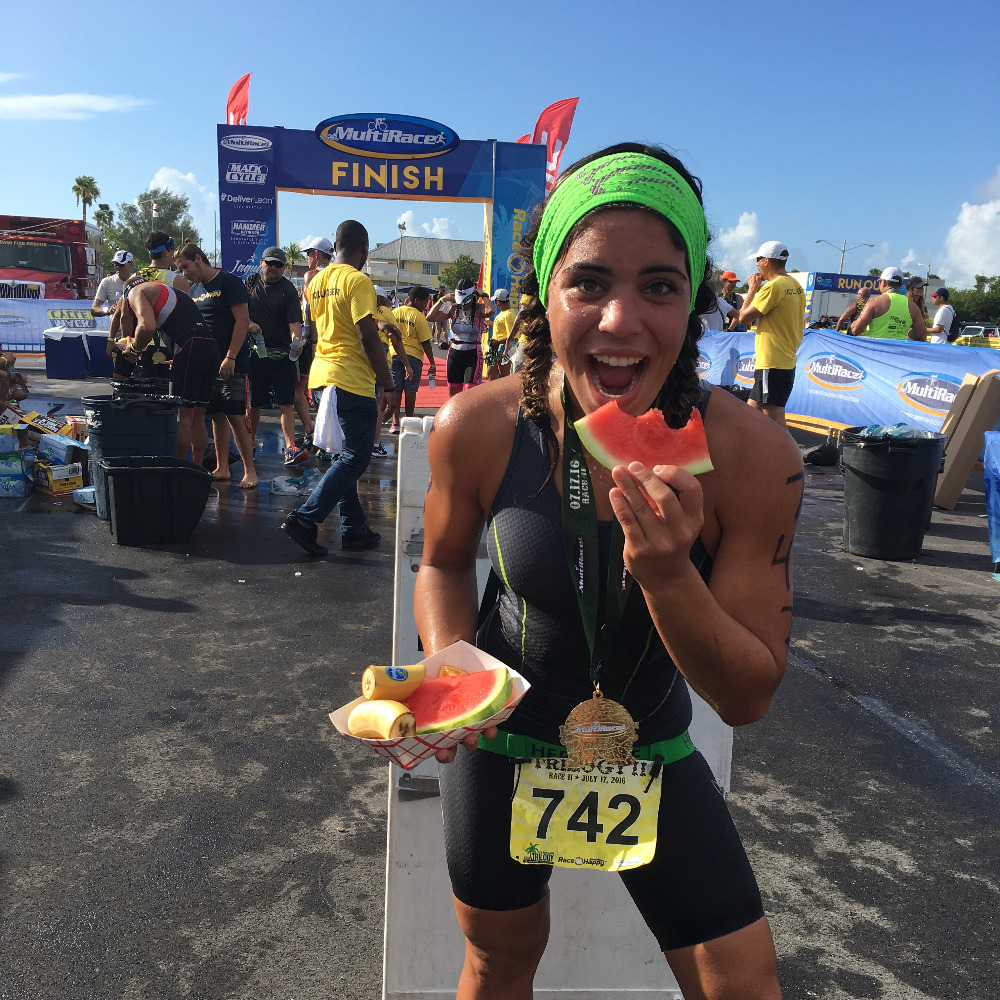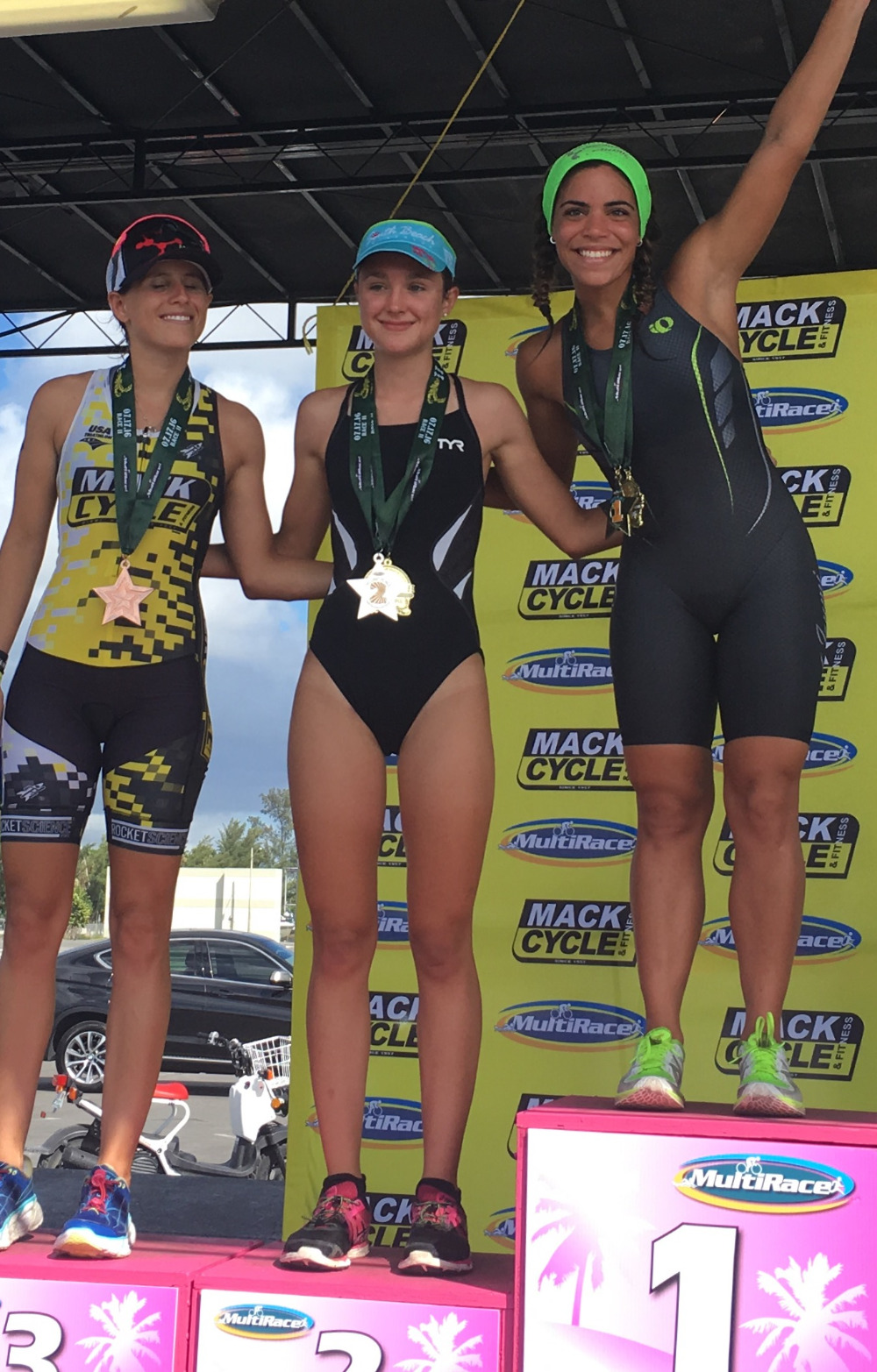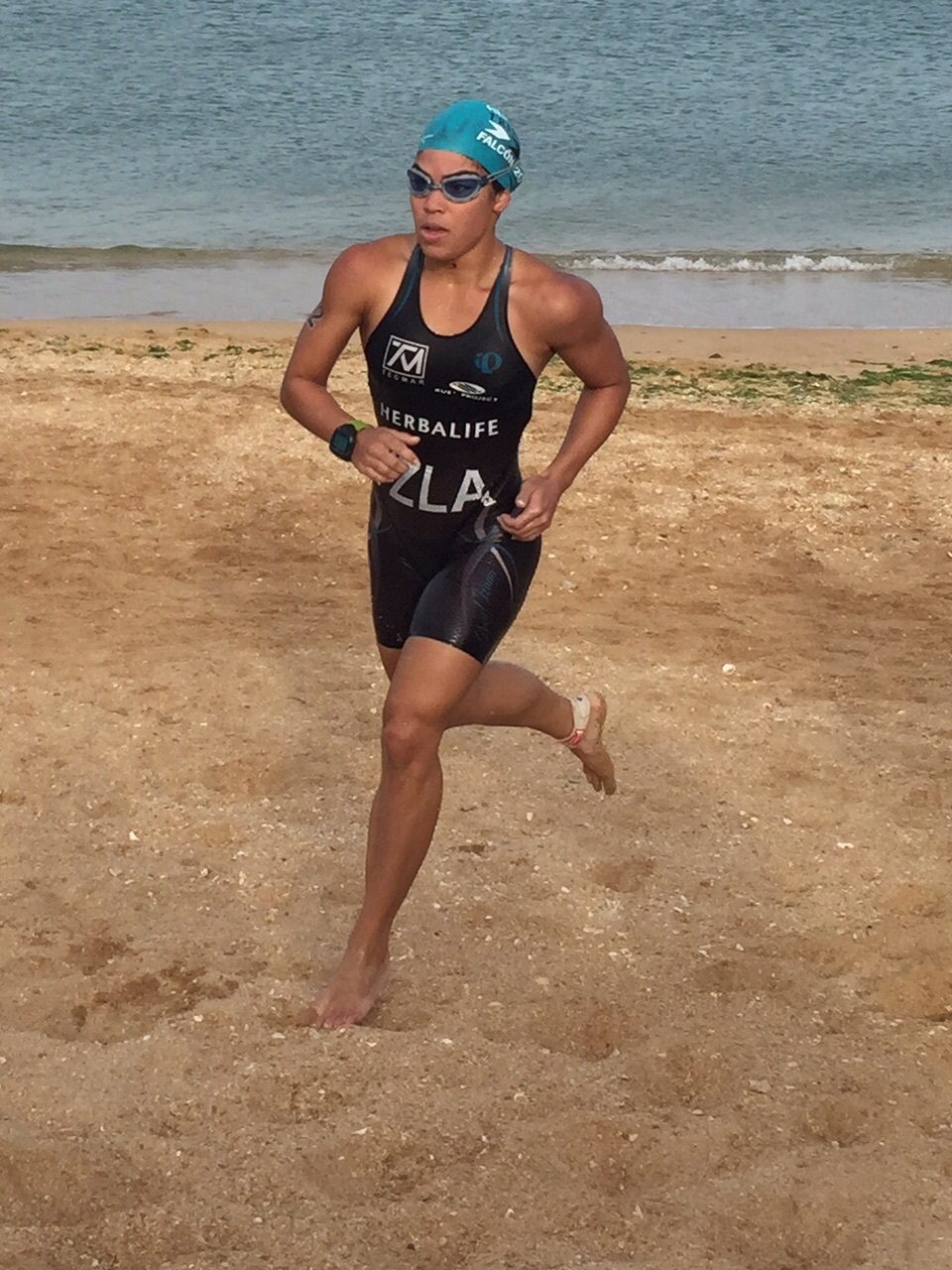 + Read More
Read a Previous Update