Christi's Campaign
$2,151
of $30,000 goal
Raised by
35
people in 27 months
Christi's Campaign........BE ADVISED THE PHOTOS OF MY HEAD ARE ENTIRELY TO GRAFFIC. SAME FOR THE SKIN GRAFT PHOTOS.
A little about me and my family
Hello, my name is Christi Barber, I am 41ys old.
I was diagnosed with Chrons Disease in 2008. Then when my Daughter was 7, she was diagnosed with Chrons Disease, too.
I have two children, my daughter is 17 & my son is 12ys old.  
I currently live in Pittsburgh, PA.  I have been here for 16ys.  
I grew up in a military family.  Both, my Mother and Father were in the Air Force.  
My husband served 22ys in the Navy.  He just recently retired.
My story is somewhat complex....
It all started when I returned home from a Cruse, to the Grand Turks and Cacos.  When I went on this trip I was as healthy as a horse.  I worked out and lifted weights, daily.  I always watched what I ate and drank.

NONE OF THIS MATTERED
Shortly after my return.  I started to find cysts on my scalp.  I had them removed, and everything went down hill from there.  My head continued to ulcerate, and eat away the skin and tissue on my scalp.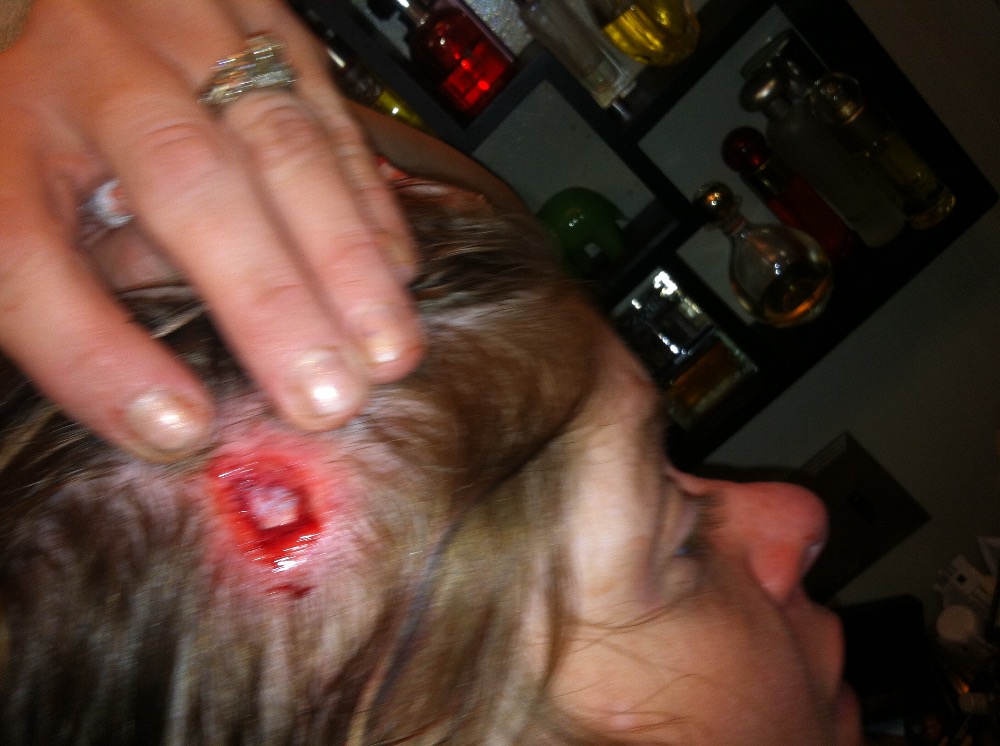 The Doctors diagnosed me with Pyroderma Ganganerosum.  Which affects 10% of people with Chrons Disease.  
No testing was done, just a verbal diagnoses.  
The Gastro Doctors then started me on chemo, REMICADE.  This did nothing to treat my scalp/skull.  Actually it made my finger nails fall off, I lost all the hair under my arms and in my ears and nose.  Not to mention the cramsps it caused.  
Shortly aftter, I went in search of more qualified professionals.
 I went  to the Cleveland Clinic.  They started me on Organ Transplant Medication.   Then they told me that I did not have Pyoderma Ganganerosum.  But, kept me in the hoispital for one week. I had my first blood transfusion when I was discharged, they did not have a new diagnosis.  My white cell count was 30,000......10,000, is normal. I felt like I was dying.
I have had three surgeries to correct the skull and skin on the skull.  The last surgery was a skin graft.  The Doctor took a large, full thickness piece of my thigh, to graft on my head.  This was extremely painful,  In addition to the daily pain I experience.
After the skin graft surgery, I had to "dive" 90 times in a hyperbaric oxygen chamber,  Each session was three hours long. Needless to say the graft didn't take.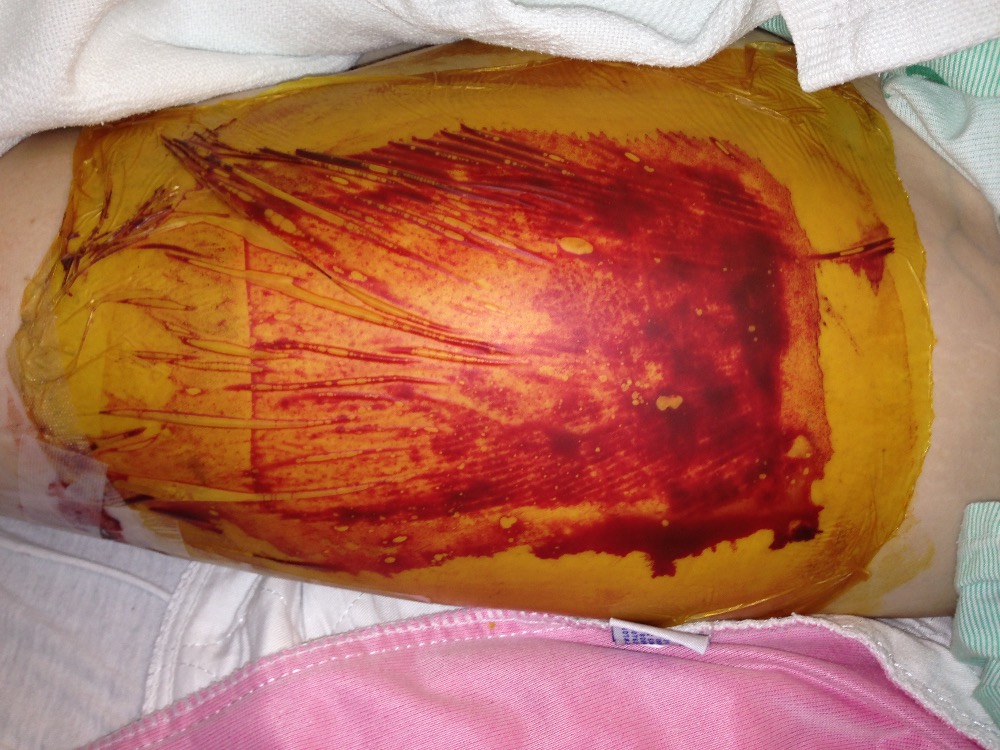 SOME DOCTORS COULD NOT EVEN STOMACH SEEING MY HEAD!
Just imaging putting your hand on the top of your head, and the area underneath your hand is nothing but skull.  Infected with Osteomolitis.  

To make a long story short.  I have had to have 6 blood tranfusions, many iron and potassium infusions.  I have been on life support, very scary.  I am constantly in and out of the hospital. 
I AM LOSING FAITH.........But I Found Hope!
I have talked with Physicians at John Hopkins and Bringam and Womens Hospital.  They have agreed to take my case.  There is nothing I want more than to go to these hospitals so that I can get my health and life back, little, by little. 
However, John Hopkins is a 5 hour drive, and Bringams, is 10 hours away.  
s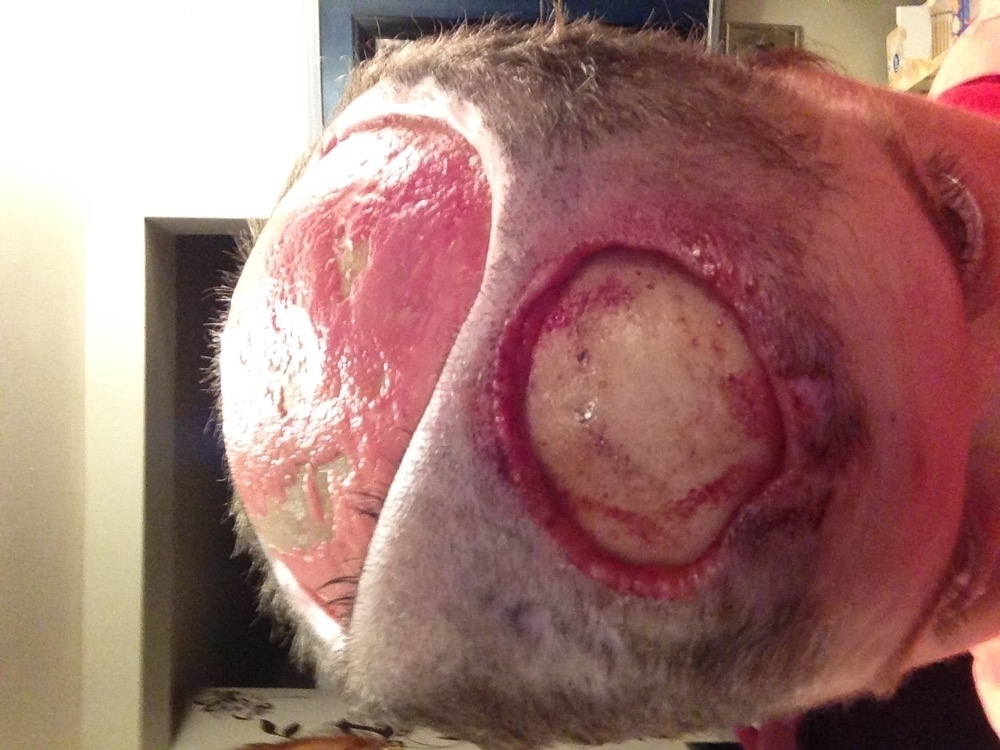 Between my medications (MANY). Hospital bills, and the fact that I am disabled, I am not in the position to go to either of these hospitals,
WITHOUT HELP.
My expenses will include:
Food, lodging, gas, and money to fix my vehicle, to make sure that  I can safely get there.  As well as hospital bills and past due hospital bills that insurance didn't cover.
As well as surgical/wound dressings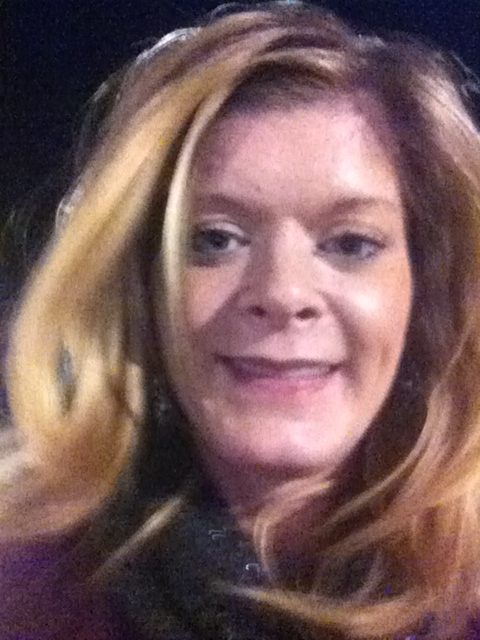 In addition, my insurance company has denied my claim for a wig.  
When they denied the claim, I appealed it, and they denied it again.  So, I went to my Congressman, he investigated it and they still denied it.  
The reason for the denial, was because I don't/didn't have CANCER.  This shocked and angered me.  
A real wig, costs anywhere between $2,000.00 - to $8,000.00.   
I have to wear bandannas, all the time.  I would be so greatful to have a real wig.  Something that I can wear, and fell good about and doesn't hurt when you wear it. 
This disifigurement has stripped me of my fenaminity. I have always kept up on my appreance.  I have tried wigs that were 2 or $3.00/ but they simply hurt my head.  A custom wig can be fitted to the areas on my skull that are missing hair (which will not grow back), rather it has to be streached, blown up and then pulled together, to construct a hair line. 
GOD BLESS ALL OF YOU THAT TAKE THE TIME TO READ MY STORY AND HELP ME BY DONATING TO MY CAUSE. 
I can't do many of the things that I was once able to do.  Things that you would not even think up.  Like, swimming, camping, traveling, or anything that would be dangerous of hazardous to my health. 
I am hoping to raise the funds that I have asked for to help with the sugerical resconstruction of my head, face, and skull and other areas of my body that have been affected by this illness.  
This is my current situation, how things are at this point. My head continues to form more ulcers, all the time.  They are extremely painful and this has had a devistating affect on me and my family.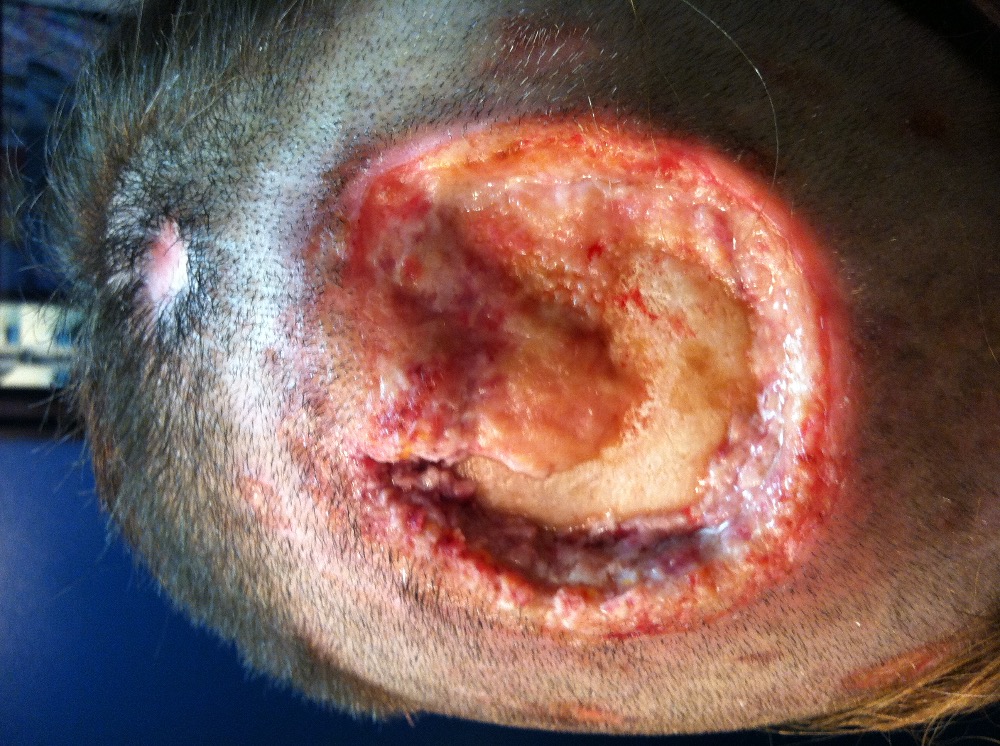 Still Fighting.....Never Give Up!  
I have been fighting this for 5 years now, and I am ready for a new path to travel.  One that is pain free and  allows me to truly enjoy life again. 
PLEASE HELP ME TO RAISE MONEY TO GO THE JOHN HOPKINS, and BRINGAMS. They have assured me that I will not have to spend the rest of my life disfigured. THANK GOD!A MILLION THANKS!
+ Read More
Update 2
23 months ago
Share
Thank you to everyone who has donated to my cause. I am very thankful for all of your support and prayers. I am scheduled to go to John Hopkins, the first week of April.
Please help make it possible for me to receive the medical care and attention that I need to GET HEALTHY!!

God Bless you all!
Sincerely, Christi
+ Read More
Update 1
27 months ago
Share
Please be advised, the attached photos are sensitive, private, and may be disturbing to look at.

Believe me, some of my own family has never seen this before.

I need help, therefore, I have to bare my soul. Please be kind and respectful, in regards to the images.

Thanks - Christi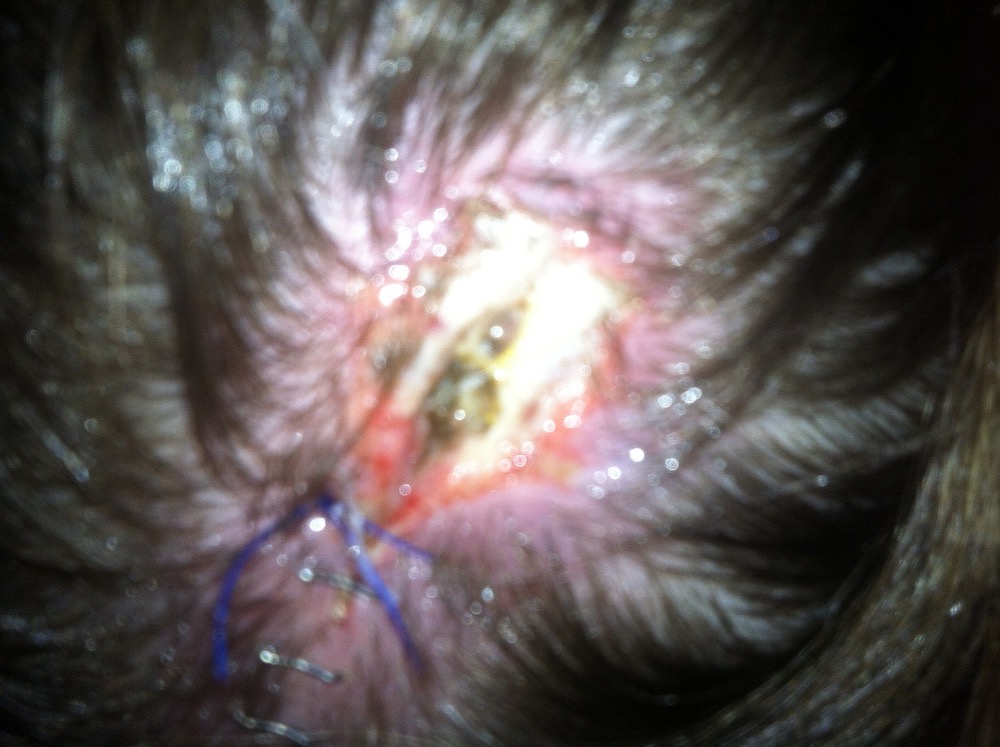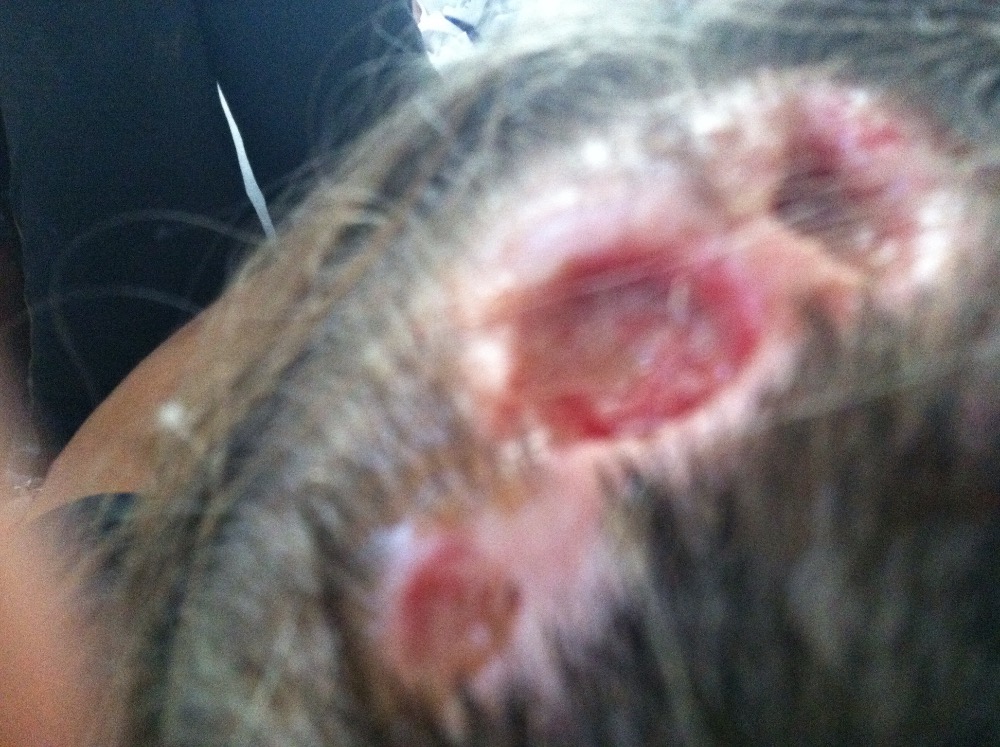 + Read More
Read a Previous Update